With 400 million users watching Stories daily worldwide, Instagram Stories continue to dominate the social media sphere. In fact, in 2019, we can expect Instagram Stories to be prioritised by users while the Instagram feed will slowly receive less attention.
Just like how you've planned your Instagram feed, now, it is time to plan your Instagram Stories too. To really tap in on engagements this year, it's time to turn to branded stickers.
Here's step by step how to do it: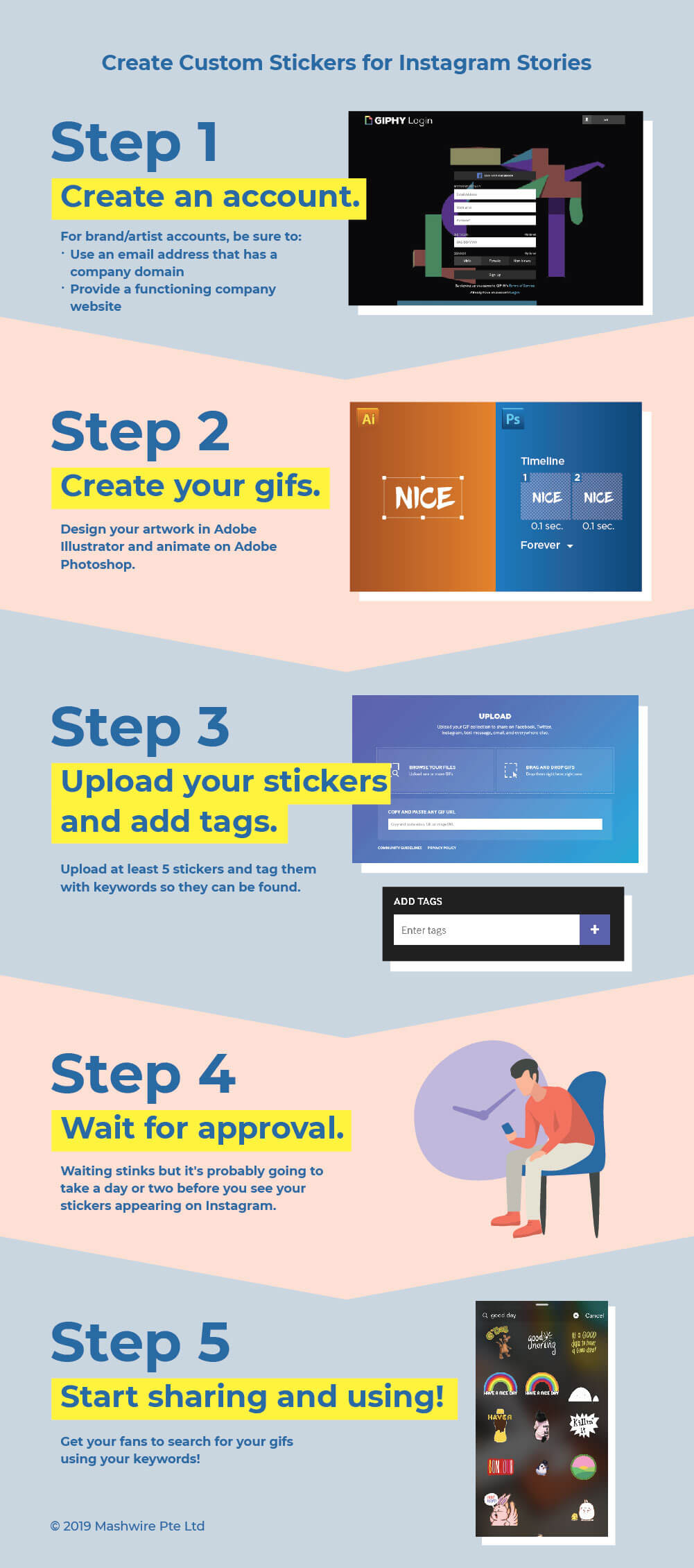 Now that you know how to make Instagram stickers, it's time to start creating and getting your fans to use your stickers!