MASHWIRE - Chinese New Year Corporate Gift 2020
Chinese New Year (CNY) celebrations are increasingly commercial year by year. To differentiate Mashwire, we build on our annual gifting concept to hand out sincere greetings through handcrafted gifts that aimed to bring back the simple joy of CNY - sharing to celebrate.
After personally baking a variety of six CNY cookie flavours that incorporated the ingredients from our clients and campaigns, we crafted a foldable, circular brochure for easy reference of the cookie flavours. On the brochures were six handpicked 6 traditional Chinese proverbs that related to the flavours and most importantly, wished the receivers well.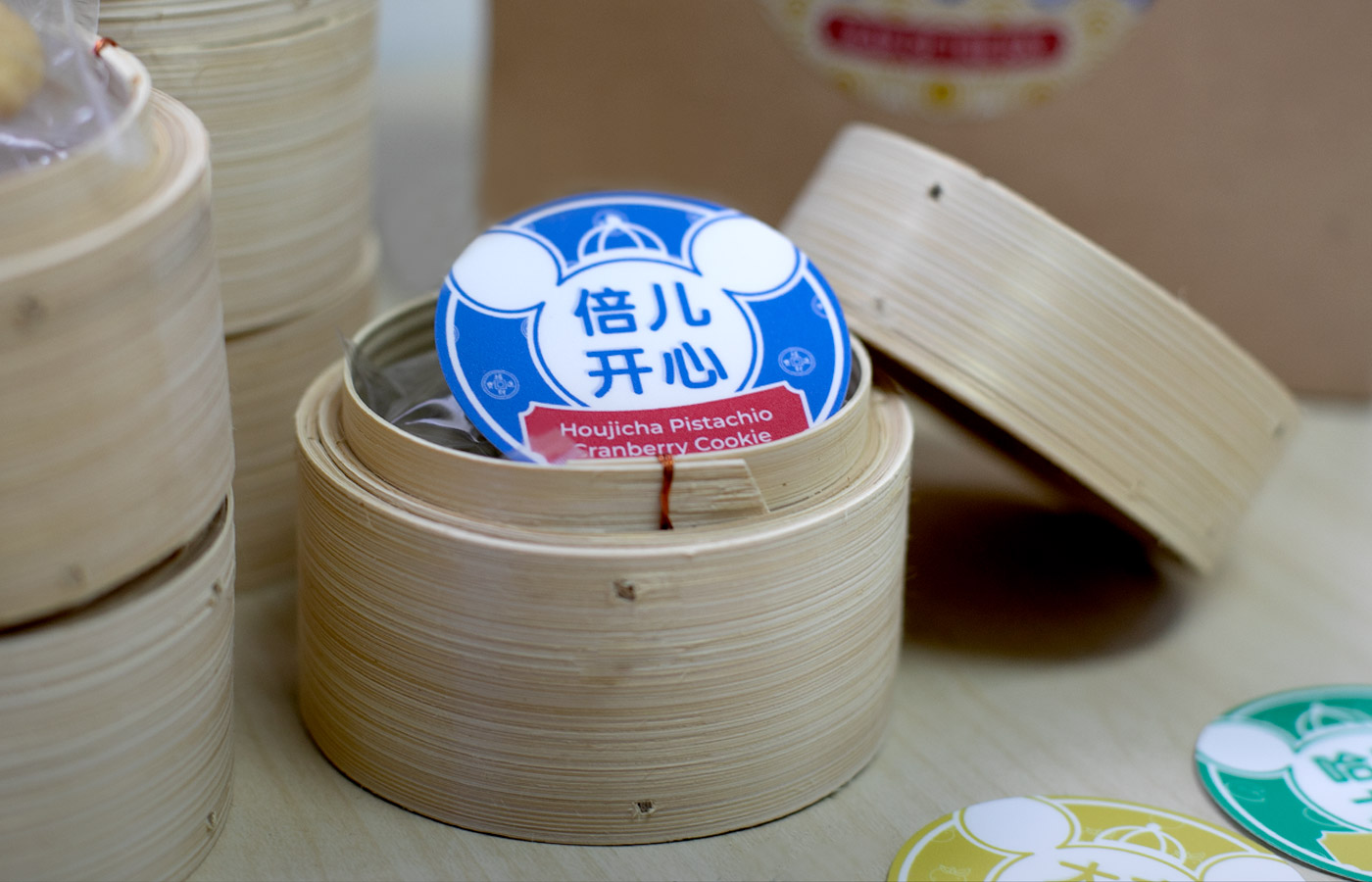 We packed the cookies in a variety of ways to convey the uniqueness of each gift – we utilised dim sum baskets, wooden crates, handwoven rattan baskets, and handcrafted kraft paper boxes that resembled "tingkats" (traditional lunch and pastry boxes). These added a delicate origami-like touch to the packaging that could be reused and repurposed.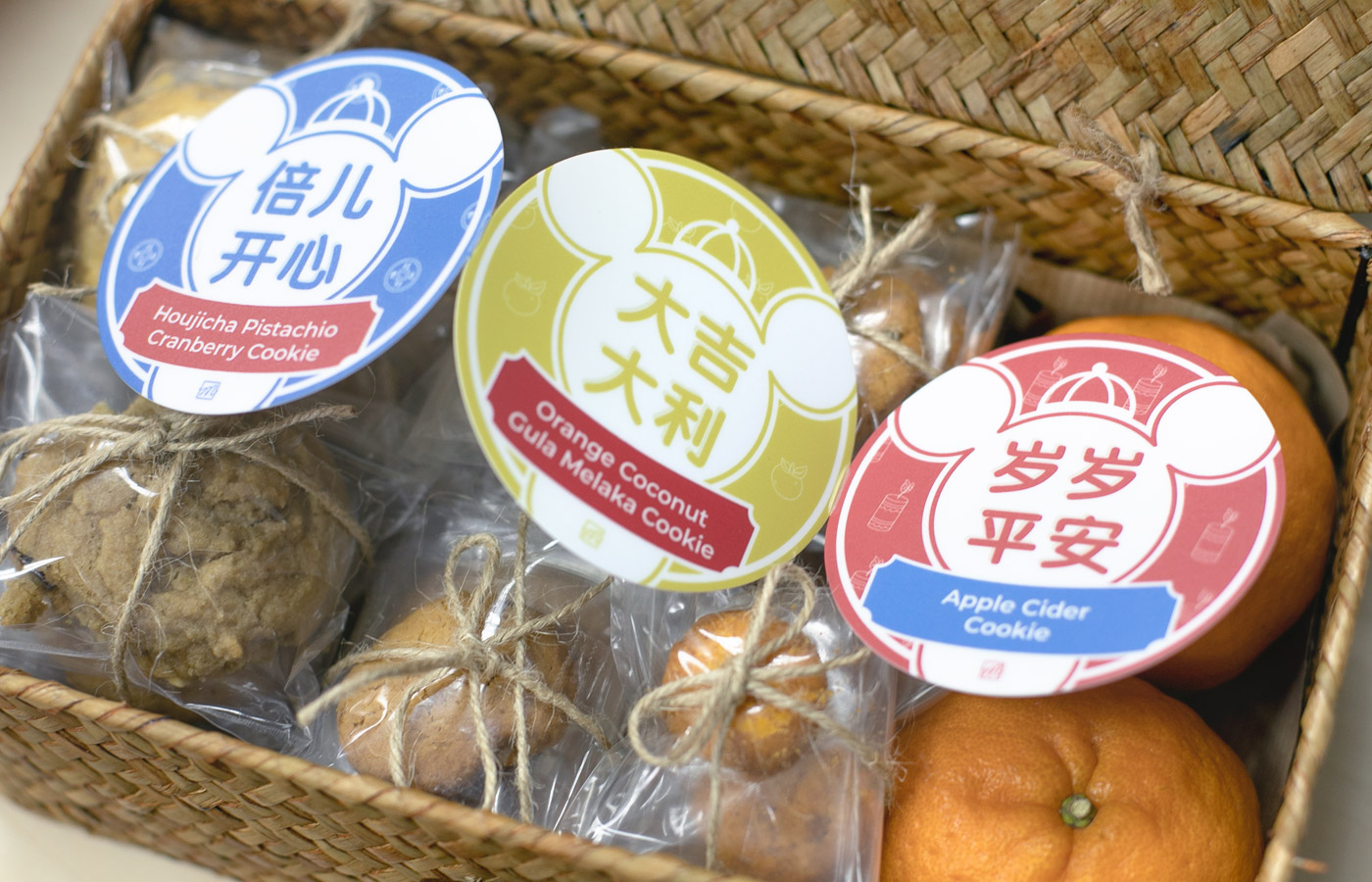 We also chose a design that injected modernity into the secondary packaging. The stickers embodied a Chinese retro concept with a retro vector design. Integrated with a visual of a mouse (since 2020 is year of the Rat) and the repeated patterns in Mashwire's modern, signature lines and strokes, the unmistakable Mashwire touch added depth to the overall design of the stickers.
Adding mandarins to the gift went beyond mirroring the circular brochures and stickers. They also symbolised大吉大利 (explanation below), and as we wished our clients and vendors the best for this new year, all the effort was worth it as we saw how well-received and popular the cookies were. Here are the proverbs used to describe the cookie flavours, and the meanings behind these proverbs: 倍儿开心 (Be happy) – 倍 is close to 焙茶 which is Houjicha in Mandarin 岁岁平安 (Peaceful always) – 平is close to苹果 (apples) for Apple Ciders 鸿运当头(Opportunity knocks) – 鸿 is similar to 红 (red) for the Mala-flavoured cookies 黄金满地 (Golden ground, prosperity)– 黄金 is gold, which is similar to the colour of salted eggs 哈哈大笑 (Laughter, happiness) – Prawns are pronounced as "ha" in Cantonese, which is also how "哈" is pronounced in Mandarin, thus linking eating the spicy shrimp paste cookies with happiness 大吉大利(Great luck) – 吉is associated with the word 桔for oranges, so 大吉大利was used to represent the orange and coconut cookies.
January 2020