'Tis the season to stand out and connect with your target audience. Q4 is peak shopping season across APAC. In the past, the shopping activity has been driven by Deepavali, Christmas and Lunar New Year. But in recent years, thanks to e-commerce festivals such as 9.9, 10.10, Black Friday, Cyber Monday, Singles' Day 11.11, APAC has found a new reason to spend. According to Google, shoppers across the region make use of this shopping season to make big ticket items as well as buying impulsive deals.
At such a crowded time on social and digital, here are our tips on how you can cut through the noise and shine bright during this holiday season:
1. Take your customers on an emotional journey
Although statistics showed that short commercials can achieve rates of brand recall nearly comparable to those of longer advertisements, longer commercials gives you time to take viewers on an emotional journey and build a connection with them, which increases brand recall and advertisement liking. Especially during this crowded season, short commercials can potentially increase clutter, reducing recall and advertisement liking.
Things To Remember When Creating Longer Videos:
2. Relevance is key to winning over shoppers
In a survey by Criteo, the top 3 reasons that encourages a customer to repurchase are best value of money, best product selection, lowest price. While price plays an important role, it is not going to retain customers if the range of products, customer service etc. do not satisfy consumers.
Criteo's findings indicate that consumers are open to receiving ads, but they must be relevant and offer a clear reward or benefit. However, as digital noise gets louder, it will be increasingly difficult for brands to differentiate their message by personalising experiences. By offering unique products, rewarding loyalty, provide great service, the brand will then be able to distinguish itself from competitors.
In 2018, NAN managed to stand out among the noise by doing a 12 gifts giveaway in the month of December.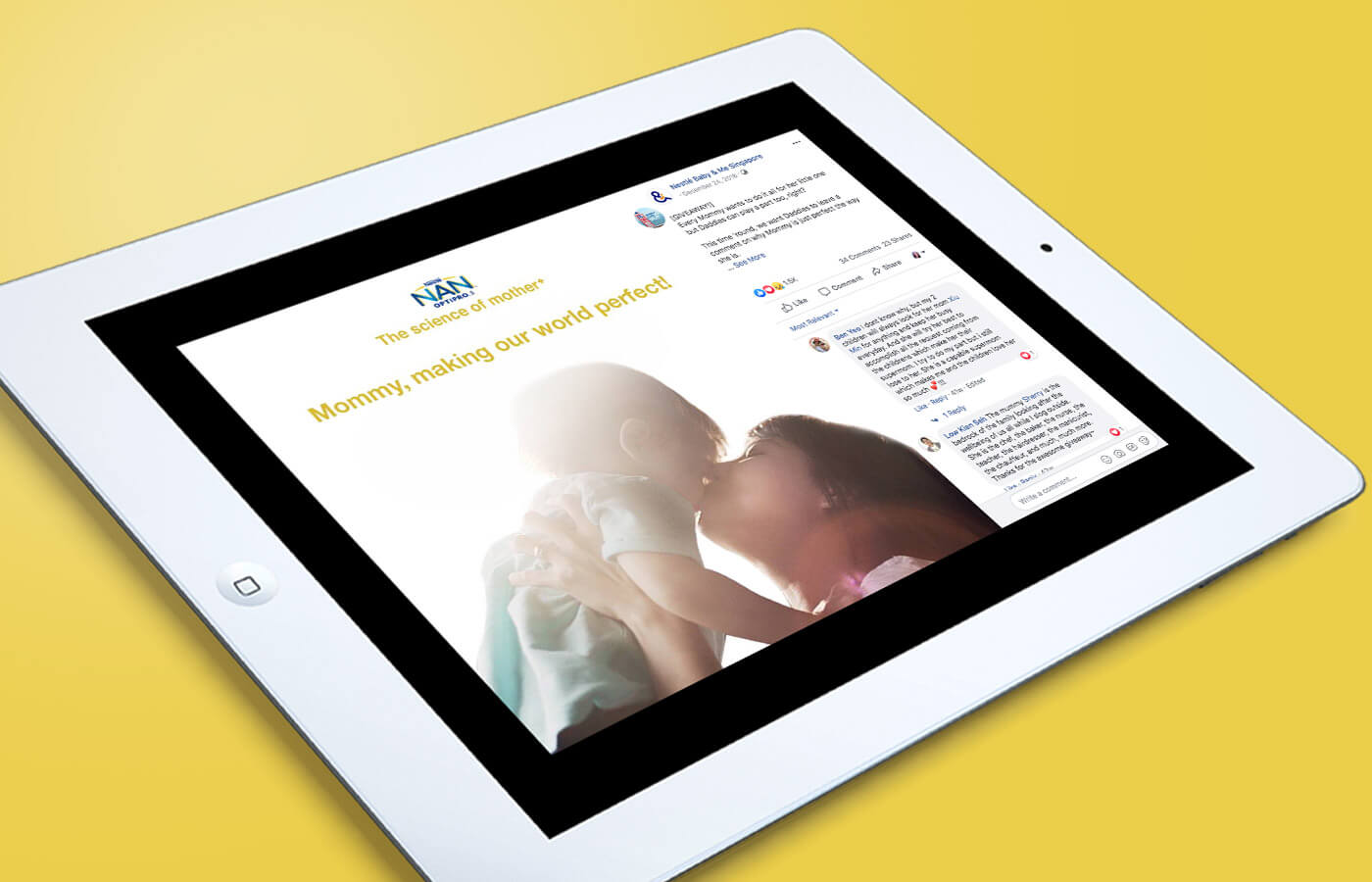 By giving back to the fans during the season of gifting, the brand could bond and engage with consumers during this time of year.
3. Multi channel communication is crucial in differentiating your brand
Browsing and research happens long before big sale days for holiday shoppers. Even though searches in Singapore occur online, people still make a majority of their purchases in-store. For instance, the sale of beauty and personal care products are made offline 91% of the time, but 75% of the sales are made after online consideration by buyers. In order to reach them, brands must leverage on the power of mobile video to engage them early. More than 50% of shoppers say online video has helped them decide which brand or product to buy.
The use of chatbots to help with holiday shopping is a growing trend. In a Christmas Shopper Survey 2017, it was reported that 53% of Singaporeans look to chatbots for help with holiday shopping. 74% of the group actually acted on the recommendations of the chatbots. If building a chatbot is above your budget, investing in a quality and active community management team can help you respond to the audience's needs quickly during this time.
Speaking to your customers at the right time is important. To begin, you may want to build a mobile-first plan. Using videos early in the festive campaign can help to increase awareness and consideration during the crucial 'research' window while chatbots can come in to push customers from consideration to purchase.
4. Convenience can give a final push
Lastly, do not neglect the last minute shoppers. Studies have shown that free delivery in the early months can push sales early in the season but last minute shoppers are looking towards speedy 2 days delivery and click & collect options. The latter will benefit brick and mortar stores. Remember, you should avoid late deliveries at all cost as it will erode customers' trust and result in a decline in sales during this time of year in the future.
So if you're planning to deck the halls with price promotion, spend some time to think how you can bring your brand a little further this year. Are you thinking of an integrated strategy in the upcoming festive season? Get in touch with us!