TEXAS CHICKEN - Ma'Luck Chicken (Chinese New Year 2019)
Every Chinese New Year, fast food restaurants will launch their festival menu and Texas Chicken is no exception. This year, back by popular demand, is Texas Chicken's Ma La flavoured chicken. As Texas Chicken has always been a humorous brand that connects with younger audiences, we came up with a punny name for the chicken combo -- Ma'luck Chicken. 
Since the competition during this time of year is stiff, we had to appeal to diners with a great Texas Chicken story. Based on our insight that young Singaporeans often deal with relatives inquiring about their love life and studies during Chinese New Year, we came up with two light-hearted videos to show our audience the solution... Texas Chicken's Ma'luck Chicken!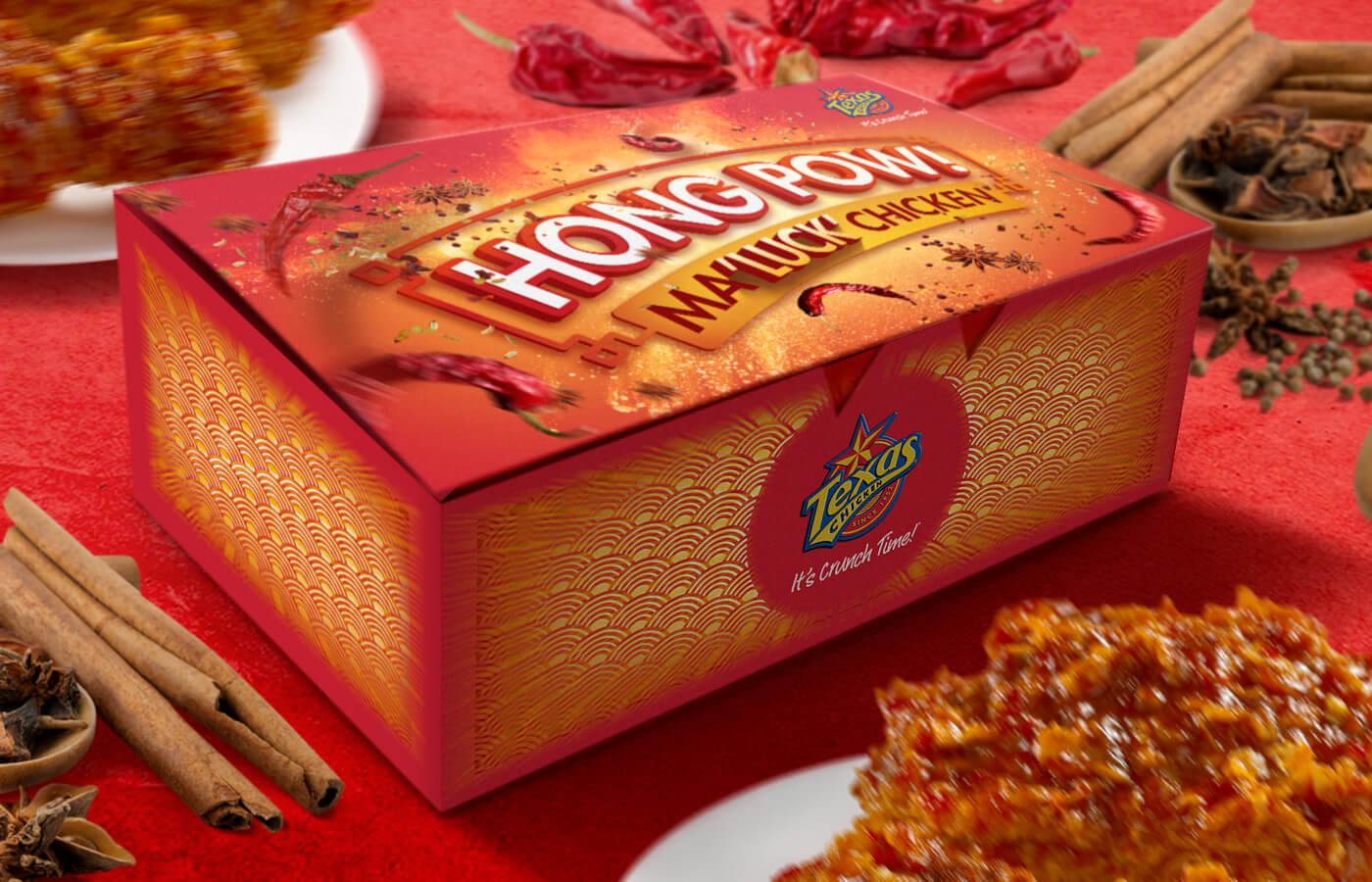 Along with a festive packaging design that represents gifting a box of luck, our comical videos also help audiences relate 'luck', a word constantly thrown around during this festive season, to Texas Chicken's Ma'luck Chicken!
With the help of creative storytelling backed by research on our target audience, the video got many tagging their friends to try out the new festive meal in hopes to find better luck!
February 2019