TIMEZONE JURONG POINT - IP-Themed Launch Campaign
The pandemic lockdown over the past two years brought inevitable changes to our lifestyles, with many experiencing dissolved boundaries of work life balance. Together with the hectic lifestyles that majority of Singaporeans lead, many find themselves stretched of time, and find themselves looking to maximise their time for leisure activities. With the ease of restrictions, many amusement arcades and entertainment spots reopening sparks both excitement and anxiety. For Timezone, its key challenge in the launch of its largest venue in the West post-pandemic was to ensure top of mind awareness and ensure that they were able to garner back the same level of crowd pre-pandemic. To that, Mashwire was engaged to organise an opening special to showcase the unique features of this arcade centre to create awareness and talkability of the launch.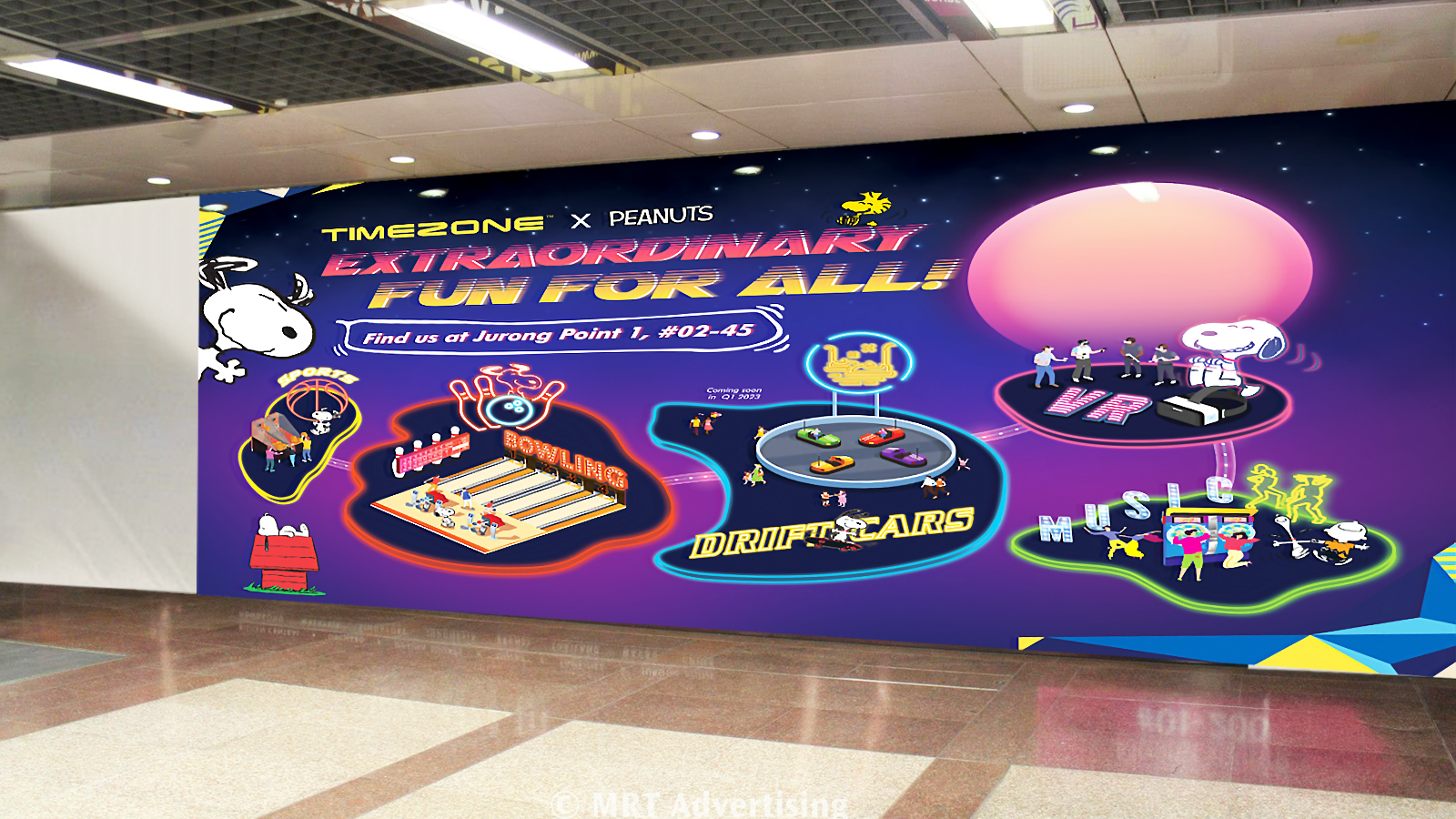 The launch event was kicked off with an exclusive preview for KOLs & Timezone's Gold and Platinum members prior to the grand opening. To create talking points and buzz in the social space, we invited a total of more than 50 KOLs and their families for this exclusive event to send across the message of Timezone being not just an arcade but a family entertainment centre, which the brand prides itself in. The key Unique Selling Points (USPs) of this new venue were amplified on the KOL's social media accounts. This includes the VR arena where users are able to enjoy multiplayer combat games and 20-metre drift bumper car tracks – the key message communicated by KOLs was how Timezone Jurong Point is a venue that promotes extraordinary fun for all, and a perfect one stop entertainment venue that caters to all ages.

This launch campaign also involved a collaboration with Peanuts, featuring popular IP-themed characters such as Charlie Brown and Snoopy which both adults and kids alike are familiar with. To keep consumers engaged, weekly exclusive deals and promotions are shared on socials to encourage the public to visit Timezone Jurong Point and experience the extraordinary fun for themselves. Through integrating both digital media channels and location-driven Out of Home Advertising from wall murals, bus wraps to in-train panels on selected East-West line train stations, we create curiosity and a top-of-mind for commuters heading to the West when choosing their leisure activity.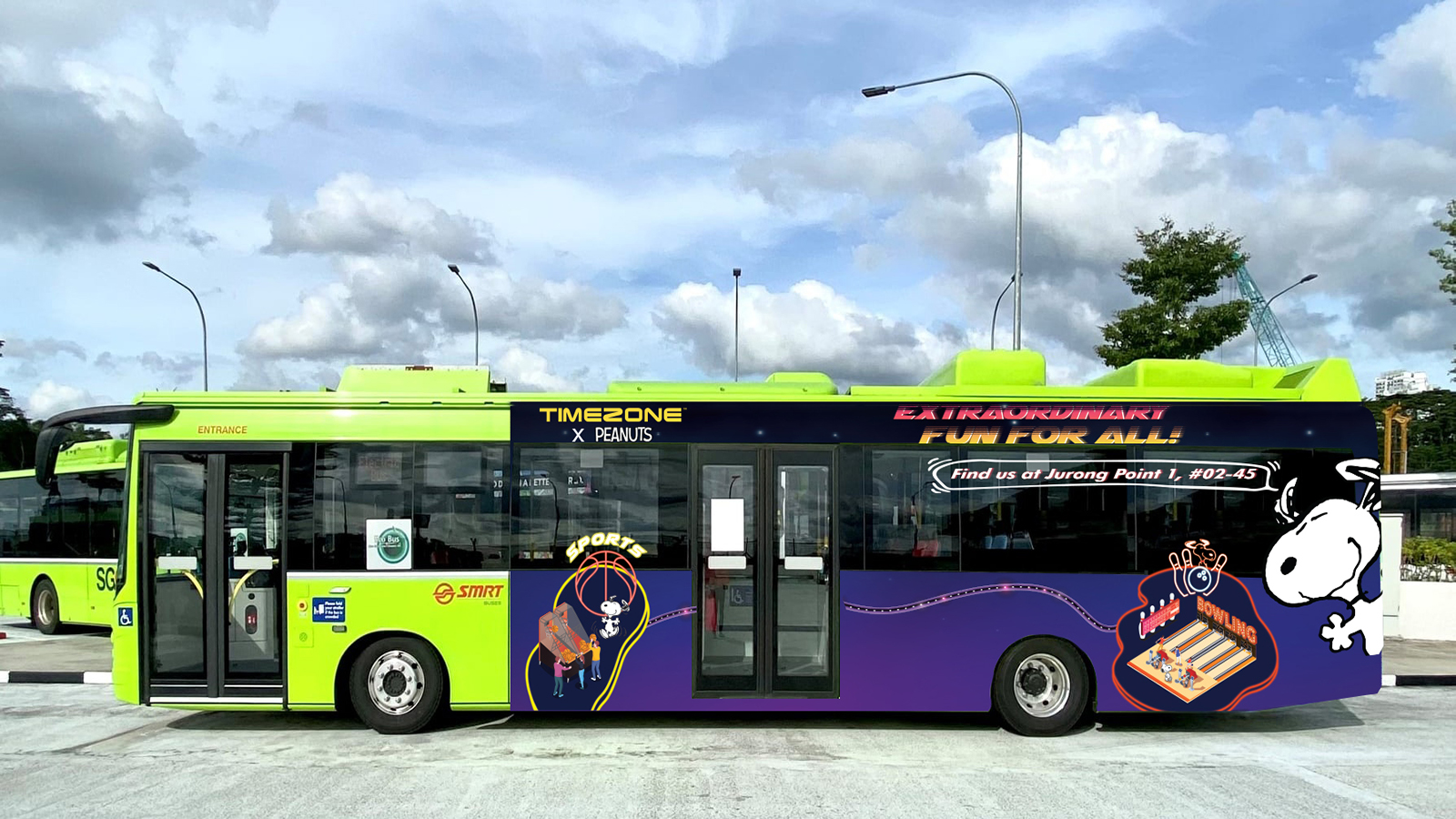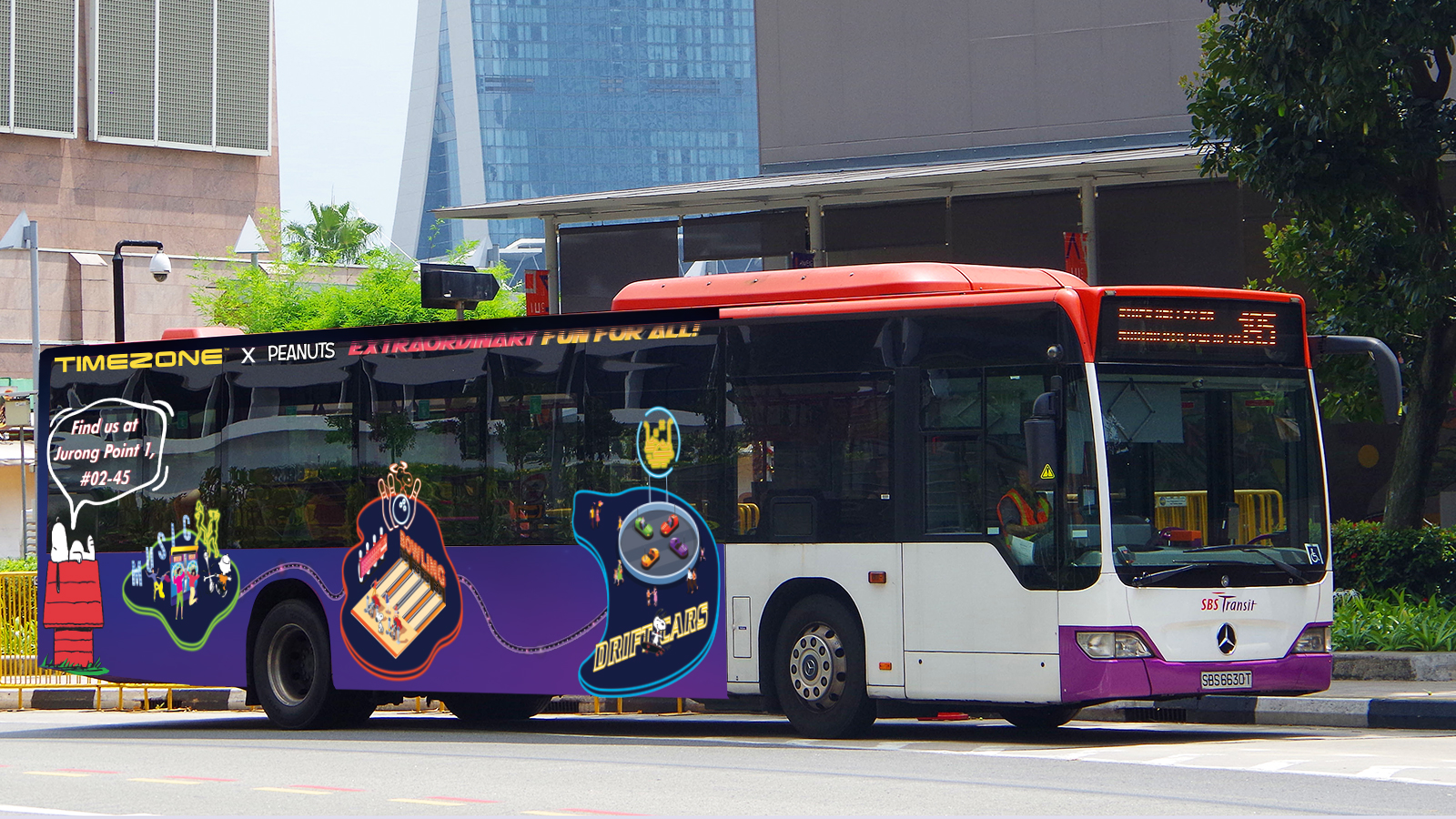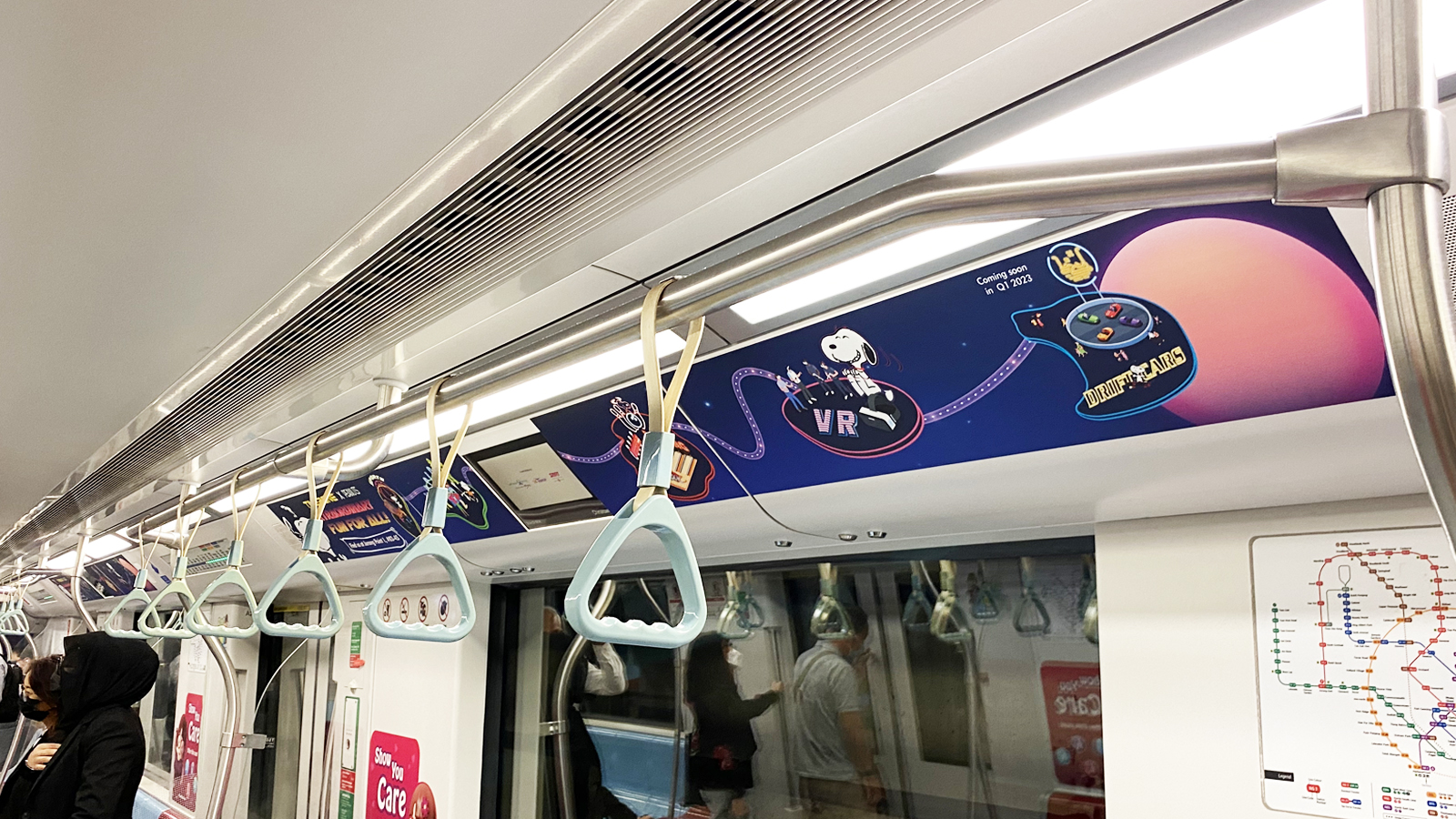 Overall, the campaign was successful in churning a massive turnout for both its pre-launch and launch events as well as achieve virality on the digital space.
September 2022