MASHWIRE - Chinese New Year Corporate Gifting 2022
As a Mashwire tradition, we built on our annual gifting concept to hand out sincere greetings to connect with our clients and partners through handcrafted gifts which aims to bring back the simple joy of CNY - sharing to celebrate.
This CNY, we decided to ride on the health and wellness trend and created two unique blends of teas where the receiver can simply savour sugar-free healthy tea. The teas were also named after Chinese greetings: Greater Longevi-Tea (Dried lotus leaves and Goji berries) and Forever Beau-Tea (Rosebuds and Dried Hawthorn Berry), hoping that our wishes were well received.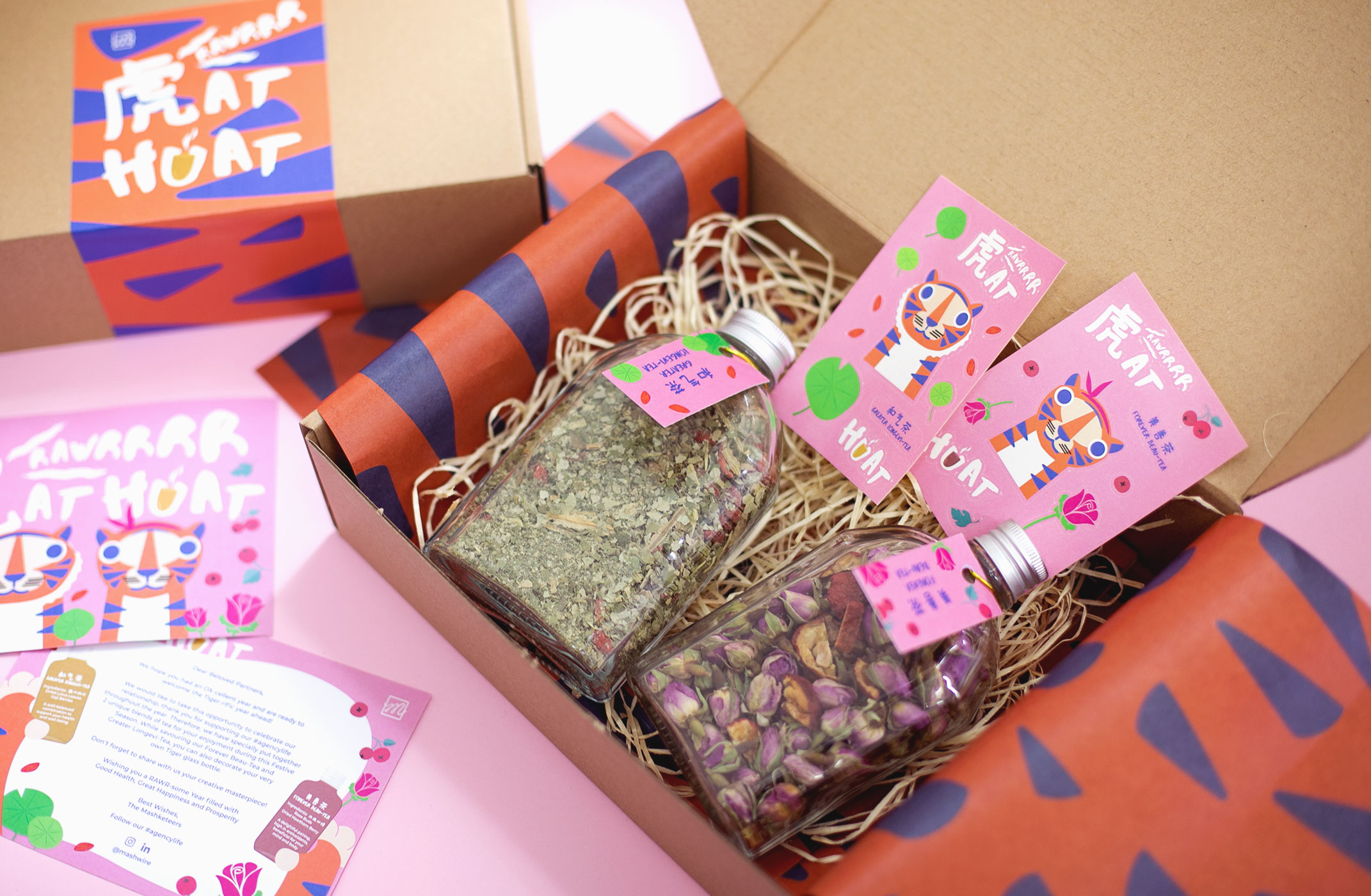 As it is the year of the Tiger, we created decorative tiger stickers in the gifts for users to decorate the glass bottles, inspiring them to unleash their creativity.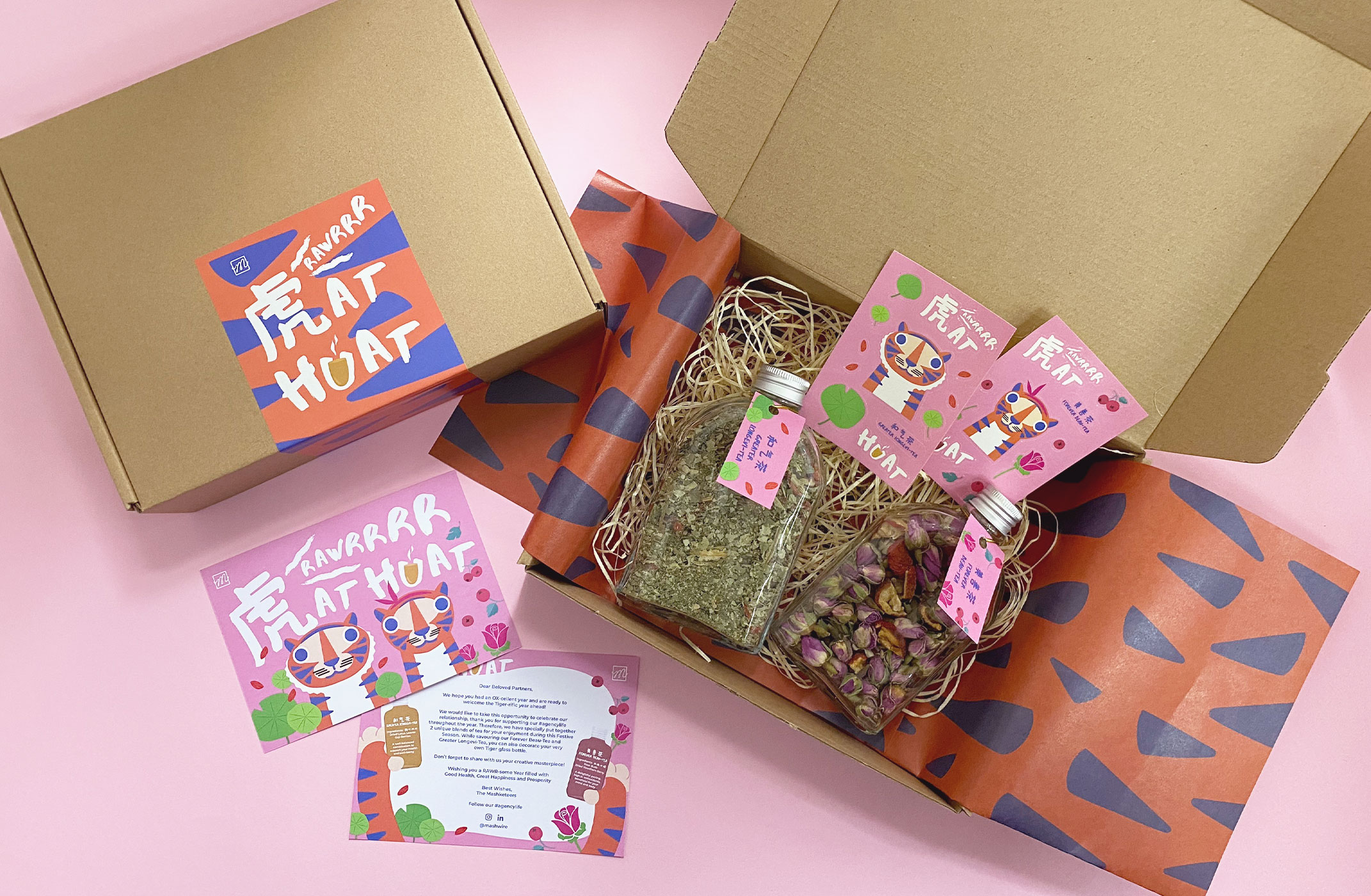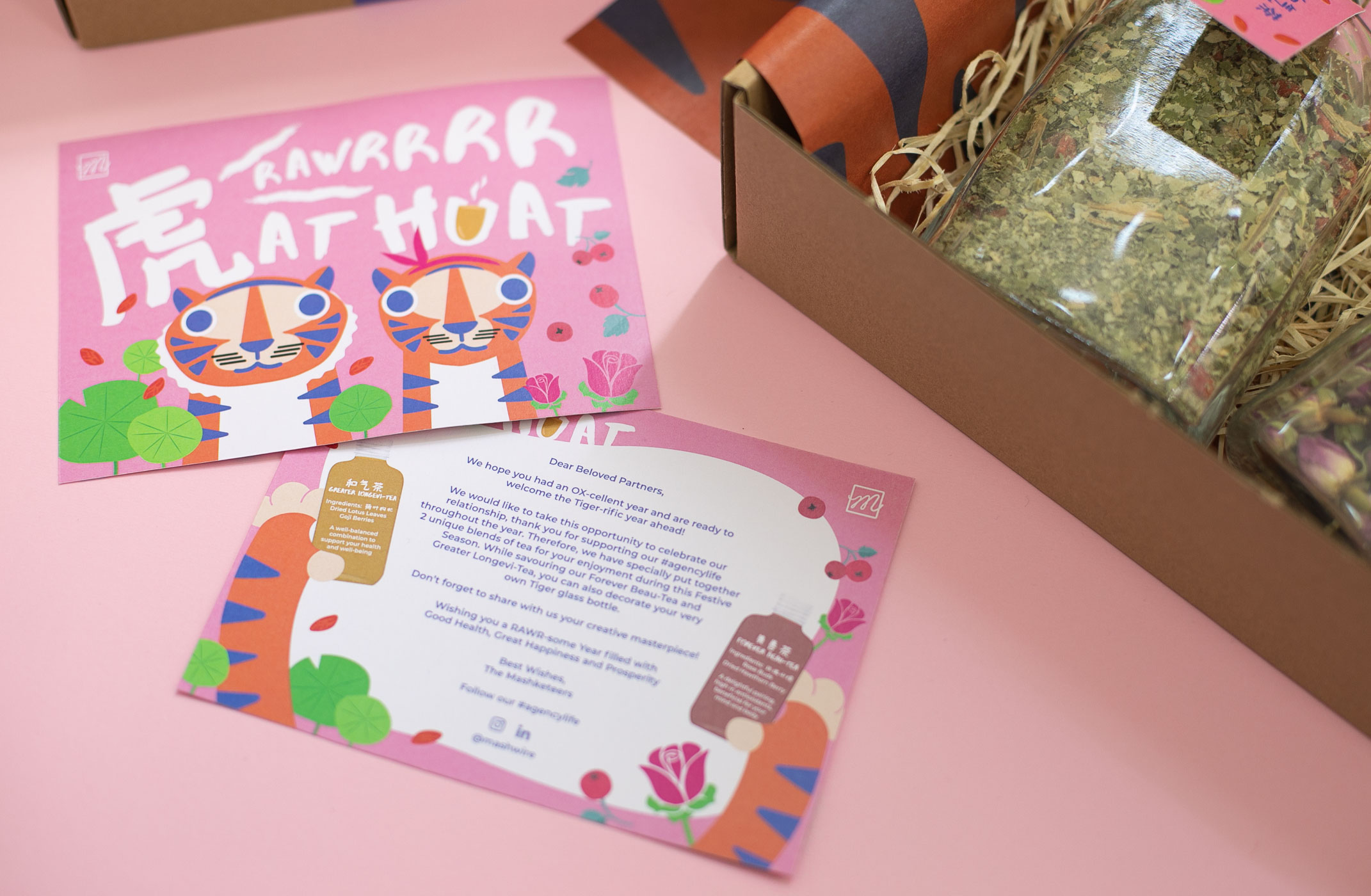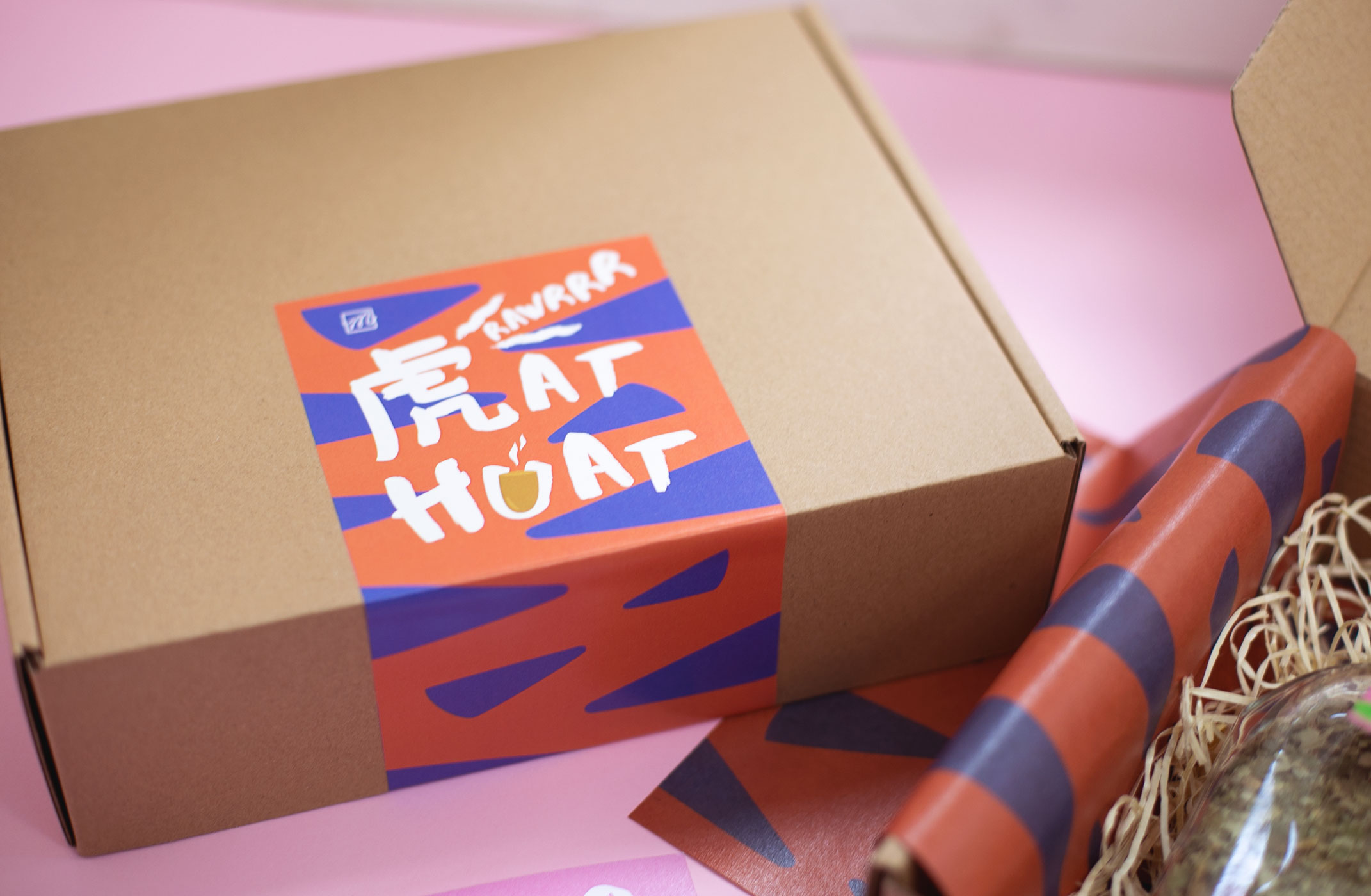 February 2022