The project ideation revolves around 3 basic pillars of recycling - reduce, reuse and recycle. Mashwire took charge of the entire project strategy, from creating the key visuals, creative concept and even creating a media kit made of sustainable materials!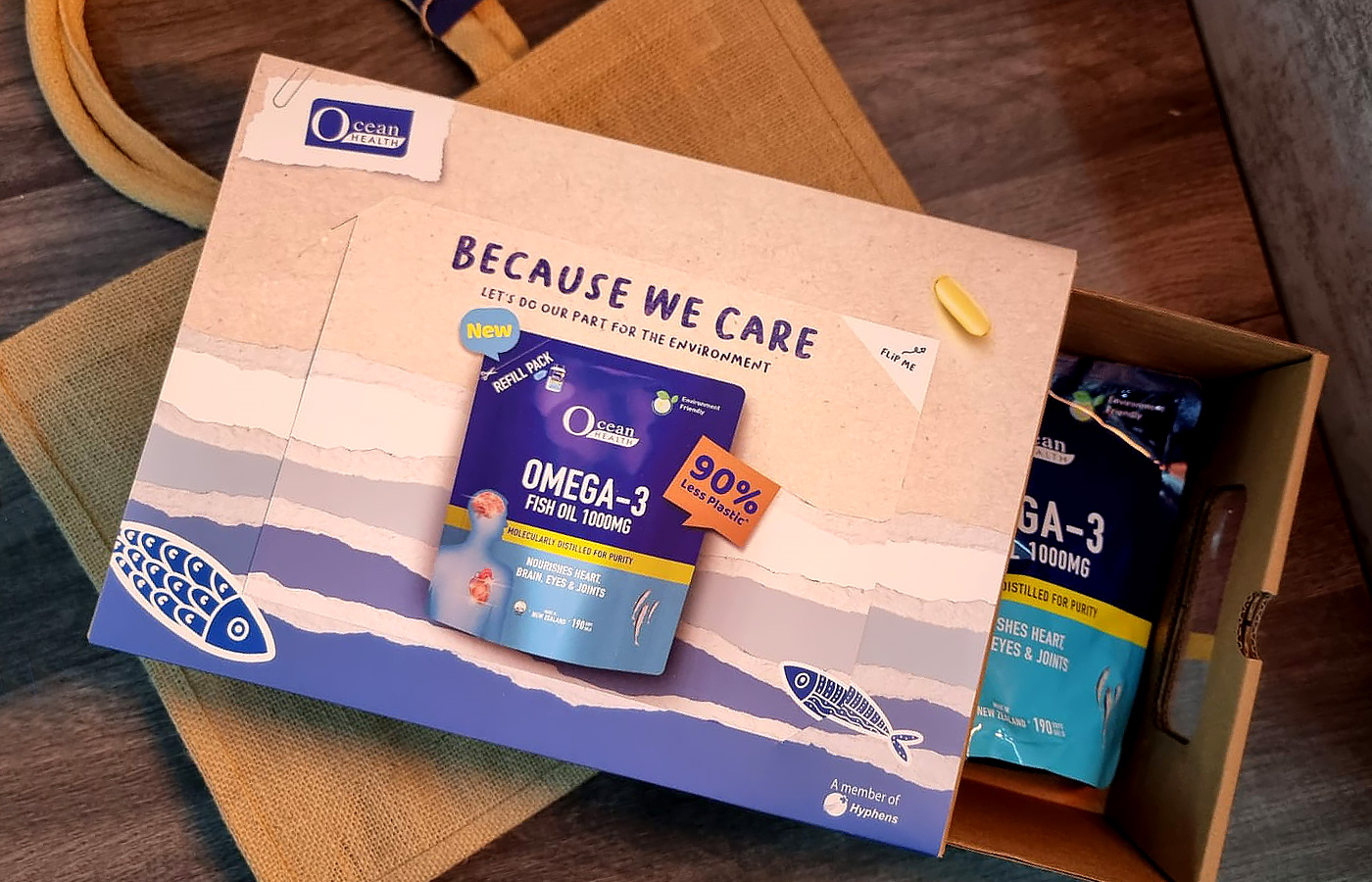 As most health supplements come in the form of bottles, conceptualisation comes in the form of repackaging Omega-3 Fish Oil in a refill pack. Based on research, refills offer the best opportunity to reduce waste packaging and overall carbon footprint. The general eco-concerns and adaptability of the younger consumers who support the green movement will pioneer the use of refill packs.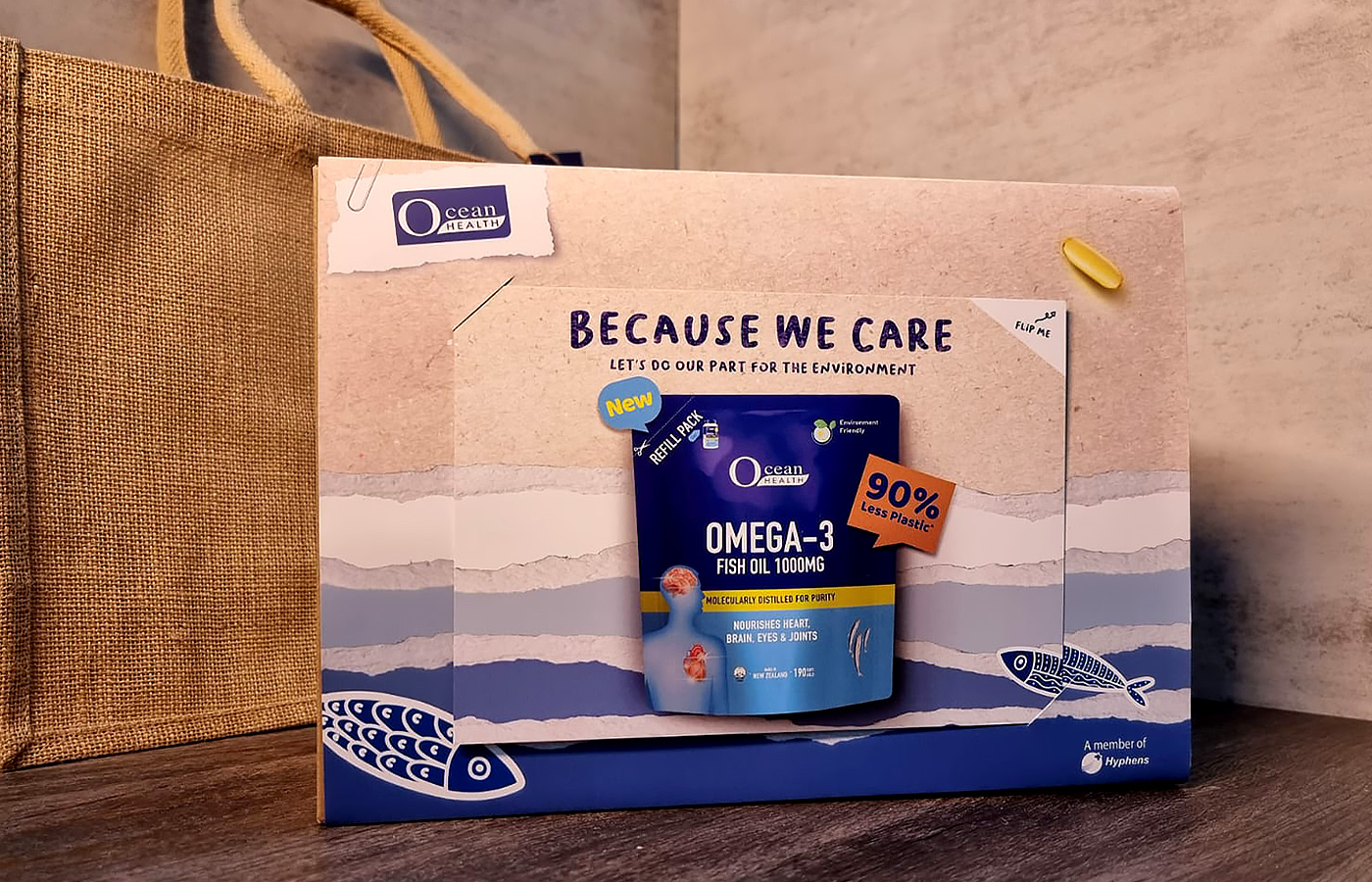 The art direction inspired by book scrapping ties back to the pillar of recycling. This is evident from the imagery use of scrap paper and images of cut-out fishes collaged together to form the creative output. We want to communicate the message that everyone is responsible for protecting the environment and conserving our resources in one way or the other.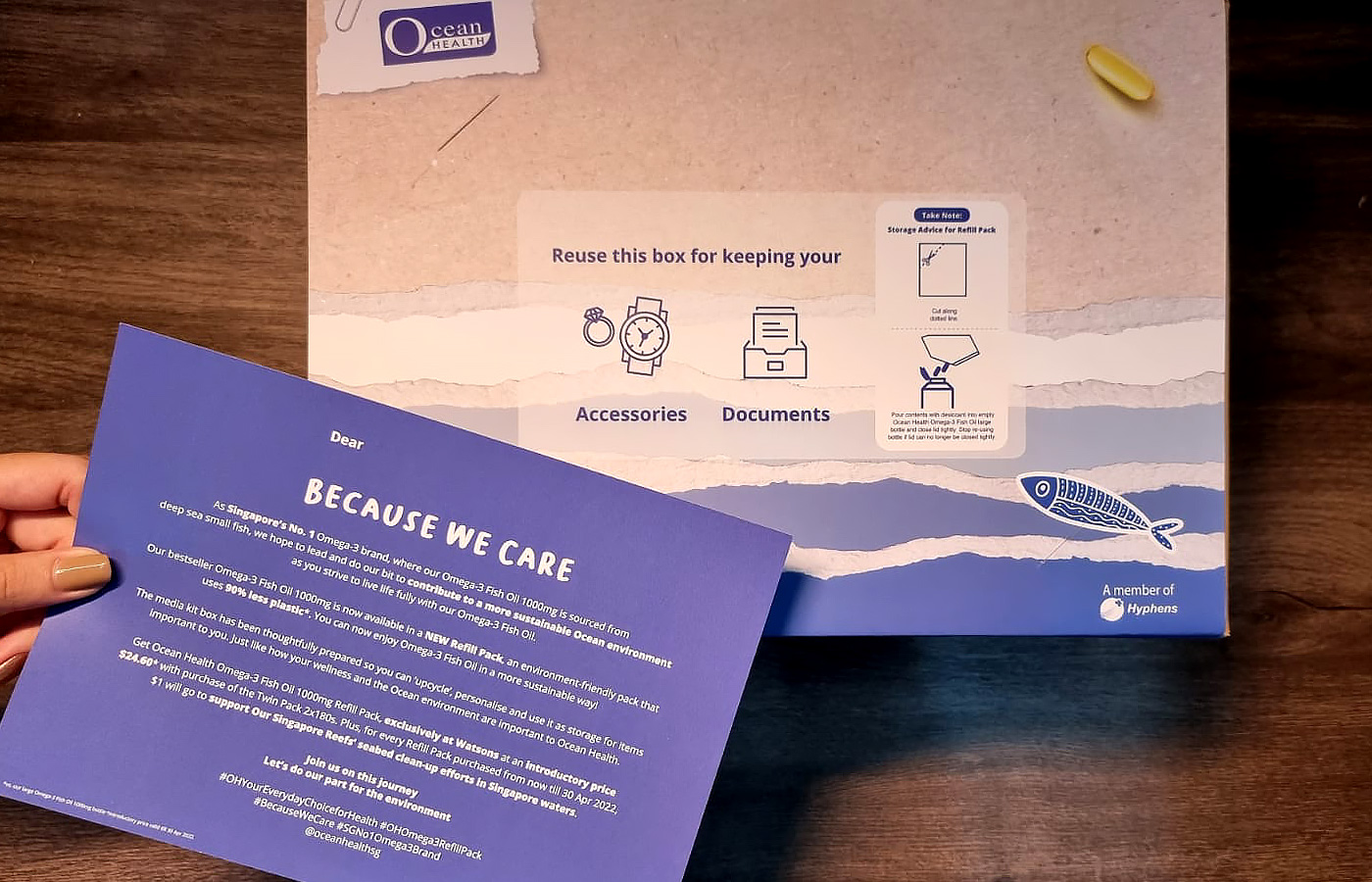 Lastly, the media kit focuses on the concept of reusing and the message of giving used items a second life. The kit consists of a kraft paper drawer box that can be repurposed as a personal storage compartment. Through various steps and initiatives for this campaign, Ocean Health takes a step in supporting climate change and sustainability.