HARIBO - Haribo Happy Grapes Influencer Campaign
Haribo recently launched Haribo Happy Grapes - a new product that is specially formulated and curated to fit the taste and preference of the Asian market. The brand wanted to introduce and drive product awareness and trial with the newly launched product.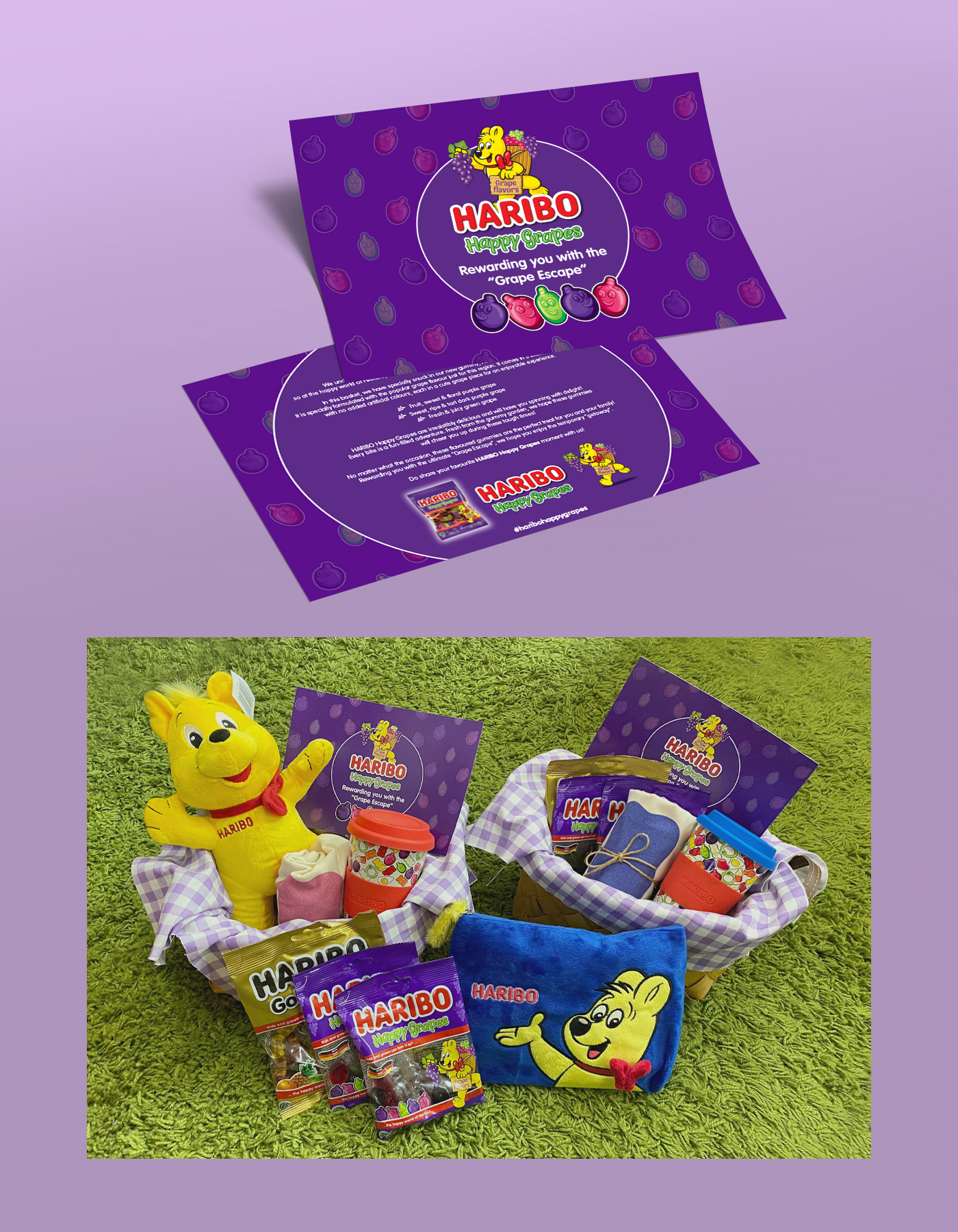 We noticed a gap where consumers have become more health-conscious and gummy candies are often perceived as unhealthy with their high sugar content. Health and wellness is a rising trend among consumers and they are seeking treats that include health benefits. However, consumers tend to reward themselves with confectionery as treats. Thus, they usually disregard the health benefits and choose indulgence and happiness over mindful selection. We re-created the consumer journey by focusing on how Haribo Happy Grapes can bring excitement and joy to their lives through 'The Grape Escape'. A media kit was specially curated to be sent to influencers and editorial platforms through blind seeding. The kit consists of a Haribo Basket full of goodies that provide a form of happiness that cheers you up during this challenging Covid-19 period. It increased the brand's organic reach and awareness by emphasising the new flavour that brings the audience fun and happiness with earned media achieved.
September 2021