YEO'S - Yeo's Moment Campaign
The impact of the Covid-19 pandemic has accelerated changes amongst the target audience as it affected not only people's way of life, way of consuming information, livelihood, but also implicated people's mental health globally.  The circuit breaker led to many Singaporeans feeling anxious and exasperated, especially when social isolation was implemented. Amidst the pandemic, Yeo's wanted to reach out to connect with consumers and increase awareness for its brand. 
Proud of its heritage as a Singaporean brand and with the brand belief of spreading the goodness, Yeo's donated over one million limited edition designed cans of Chrysanthemum Tea to celebrate Singapore's Birthday and connect with consumers. With the launch of the Limited Edition 2020 Chrysanthemum Tea Can in the National Day Parade (NDP) Fun Pack, we tapped into trending topics and online conversations, unearthing a huge volume of conversations with mixed sentiments from consumers influenced by the Covid-19 pandemic situation.
In the true spirit of Guerilla marketing, we chose an exclusive group of consumers to deliver our message to our own social media community. We crafted a series of simple messages that convey, "There is a surprise that awaits you with the limited edition Yeo's Chrysanthemum Tea Can" on our social media platforms. Riding on the trending online topics and a genuine intent to inject a sense of looking forward to the celebration, we increased the talkability. From our own community, the chatter spilled over to online editorial platforms and soon mainstream media such as radio caught on.
Within 3 days of the announcement, Yeo's garnered massive earned media that raised awareness beyond the usual advertising. There was a 300% organic growth on Yeo's social media following, all eagerly waiting for the surprise that will be released on Singapore's Birthday. Building up the anticipation, we released the secret behind the special edition can on National Day, with not just one but three surprises. The first surprise was to encourage the nation to co-create happy memories using Yeo's AR filters, which can be activated by scanning the special edition cans. The second surprise was to convert the #YeosMoments into giving back to society by donating a total of S$10,000 to 5 charity organisations, supporting underprivileged families and children in Singapore. The final surprise was a gesture of appreciation in co-creating these memories with Yeo's and our nation.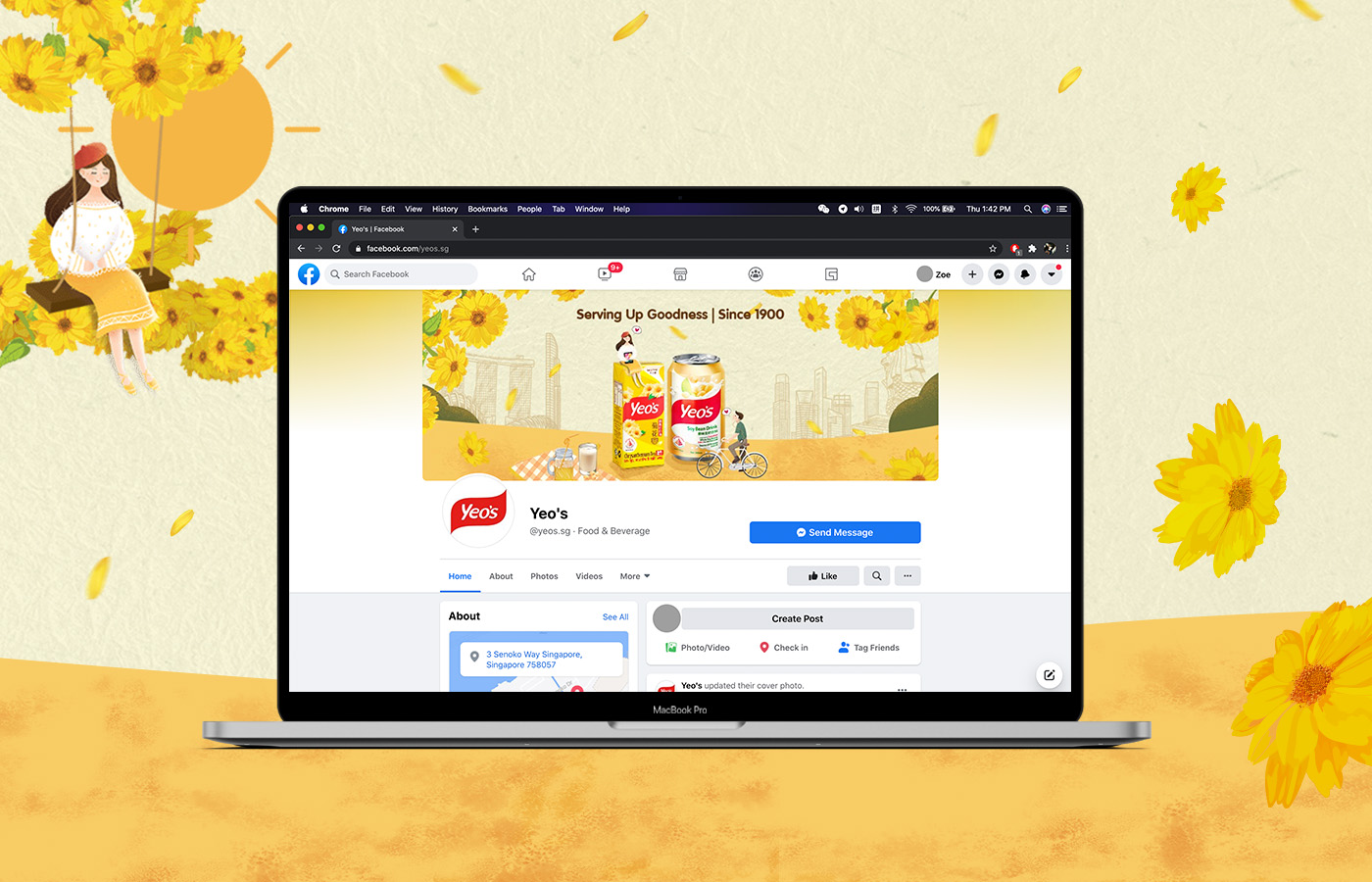 At the end of a 2-week campaign, Yeo's collected over tens of thousands of entries, successfully injecting the celebratory mood back into NDP 2020, and most importantly established a connection with their consumers. Apart from the connection with customers, we managed to secure massive PR coverage reaching millions of impressions. This included full-page coverages on Mothership.com, Goodyfeed.com, 8Days, Today Online, Lianhe Zaobao, plus broadcast segments on 8World.com.
Over thousands of pictures and videos were posted on social media with either Yeo's AR Filter or Stickers/Gifs, helping Yeo's to reach their target of spreading warmth and love during these unprecedented times.
May 2021