MASHWIRE - Mid Autumn Corporate Gift 2019
In the yearly tradition of sending clients and partners a special hand-crafted gift to celebrate the Mid-Autumn Festival, the Mashwire team crafted snowskin mooncakes infused with ingredients from our clients, and tailored every detail of the product packaging to make a deep impression on the receiver.
With our experience in media kits and packaging projects, we chose an eco-friendly brown paper box and included a metal mooncake slicer to allow the mooncakes to be shared, with minimal environmental impact.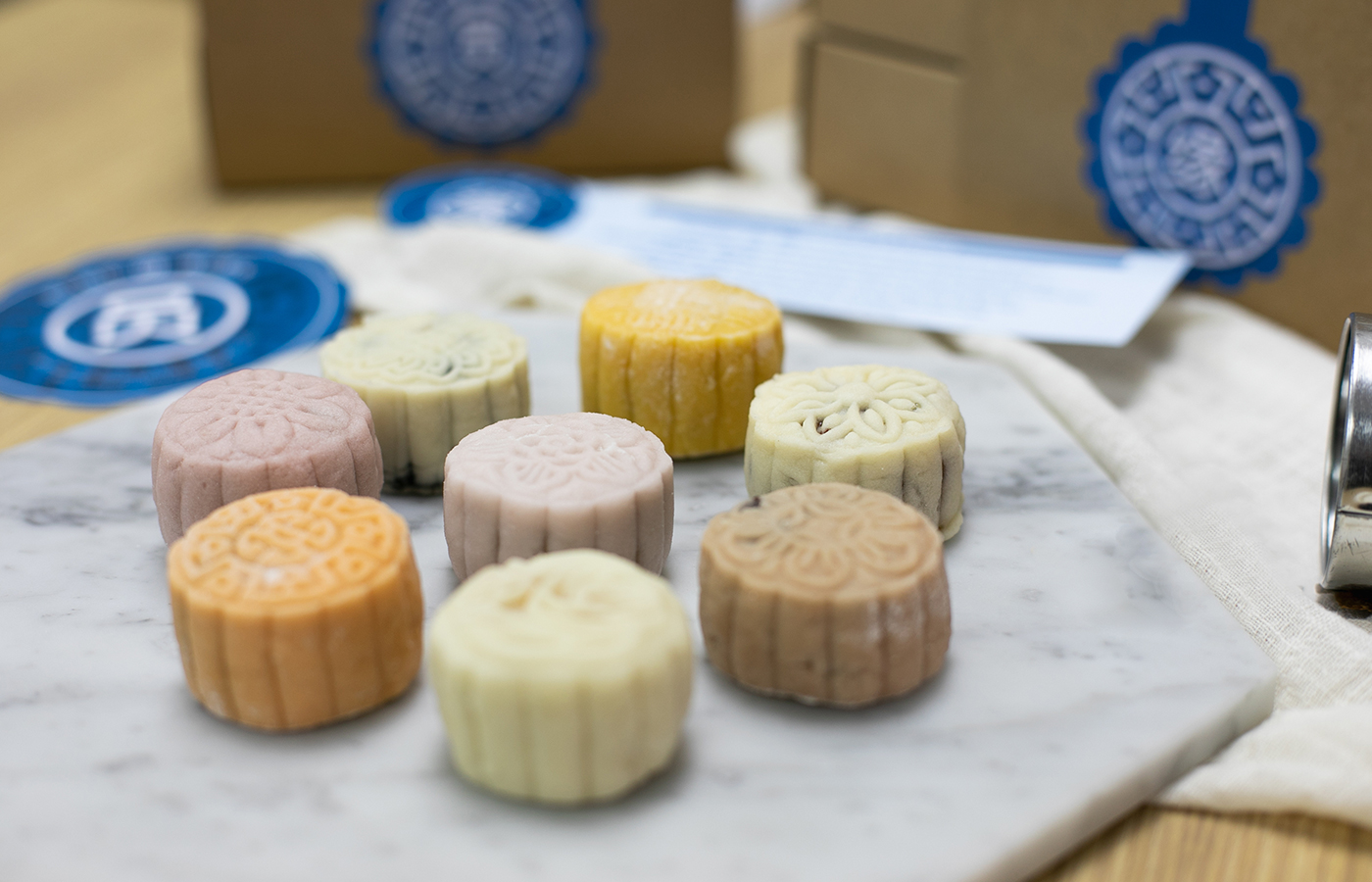 Design-wise, we chose Mashwire's signature blue to be the base colour of the sticker, and in line with 2019's creative trends, we produced a mooncake mould design in neon effect to create the shapes of mooncakes on the two sticker ends, holding the box in place and forming its unique design.
Atop the two mooncake designs were two words, 圆 from the phrase 团圆that signifies reunion, and缘from 缘分 that means destiny, and natural affinity among friends. Both pronounced "yuan", we chose these words to reflect synergy as agency, clients and partners, and Mashwire's dedication in forging long-lasting and harmonious working relationships with the words 用心制作 and 真心献礼 that mean genuity of heart and deep sincerity.
All this was encapsulated in the overall design of the sticker that resembles a path from one dot to another. This is symbolic of Mashwire's resolve for deep, insightful connections for the purpose of lighting up relationships. The boxes of mooncakes were well-received and we received good feedback from our valued clients and partners.
January 2020