While Compendium has the most complete range of spirits amongst the local distillery, consumers are only aware of their signature spirits and not the full range of products available. Consumers would purchase their familiar spirits rather than exploring others which prevented the growth in sales. 
Mashwire was brought on board to create an engaging website and captivating packaging designs that would leave a lasting impression and memorable gifting experience on end users.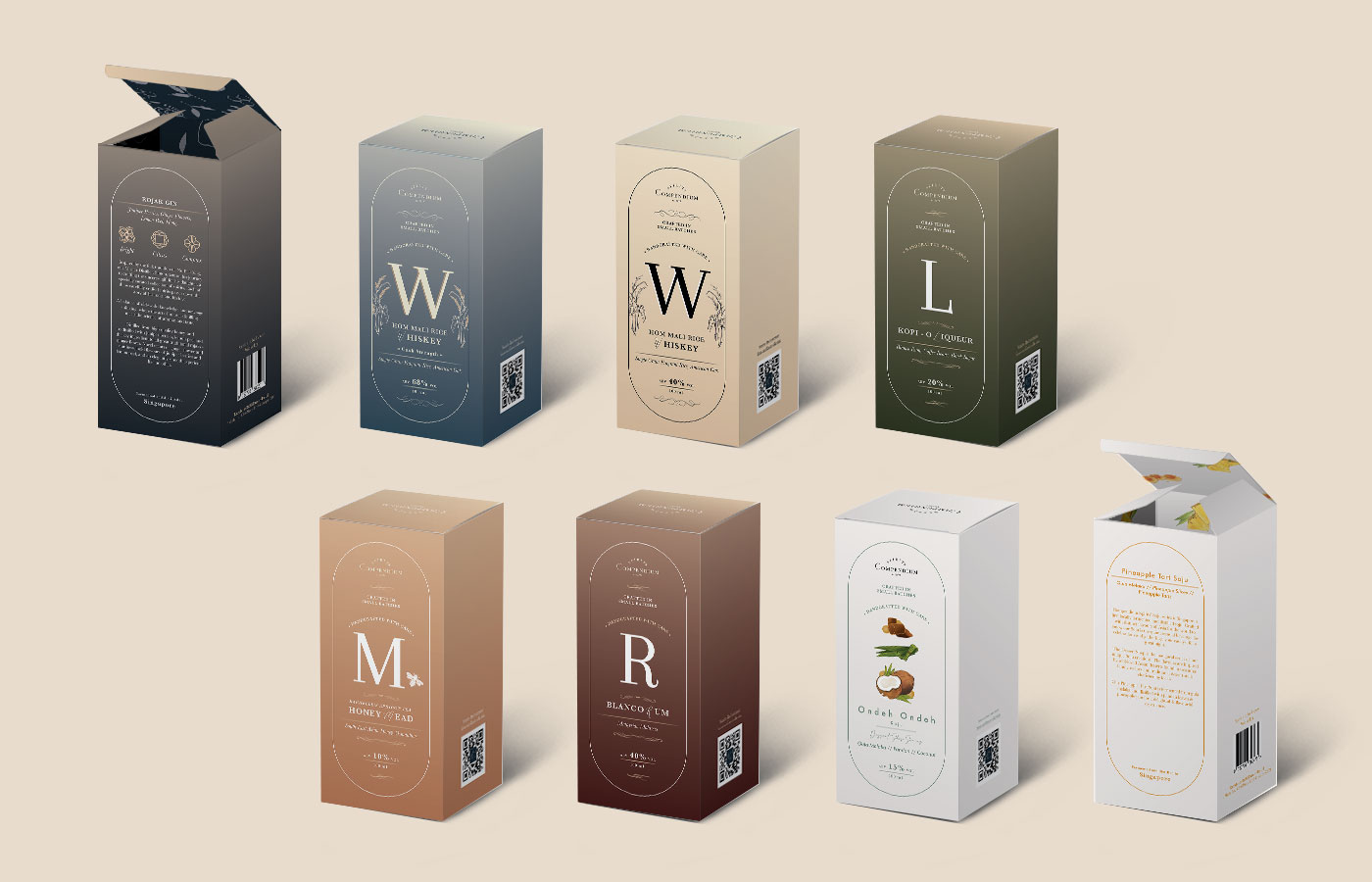 To capture the attention of consumers, we strategically crafted the brand story around the functional and emotional appeal of local craftsmanship. By highlighting the origins of the ingredients and weaving in the narrative of our esteemed Master Distiller, Simon, we instilled pride in the locally crafted products, establishing a powerful connection with our target audience.  
Drawing inspiration from the periodic table, we turned information on flavours into a Singapore's Periodic Table for Spirits. This visually appealing concept not only attracted consumers' attention and interest. It also assists them in selection of flavours and serves to showcase the diverse product range.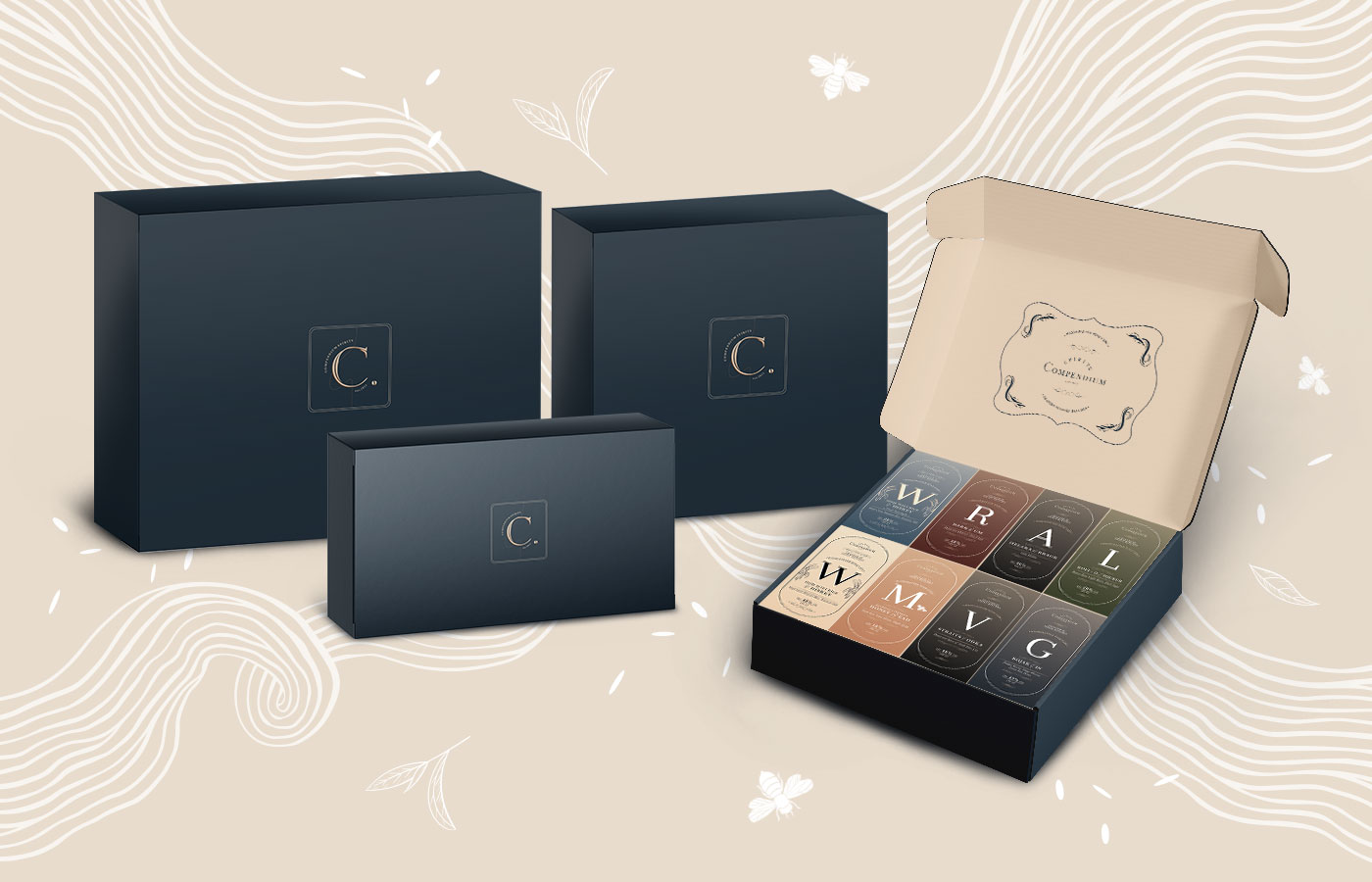 Recognising the growing popularity of variety packs in online discussions, we leveraged packaging design to communicate the brand's value and products effectively. Our approach involved paying homage to the roots of Singapore, infusing the packaging with elements that reflected the brand's essence. By offering consumers the ability to customise their own variety packs, we enhanced their overall experience and created a sense of ownership. 
The impact of the campaign surpassed  initial expectations and achieved exceptional sales results. We also achieved a high conversion rate from consideration to purchase, this indicates strong consumer interest. Furthermore, we observed an increase in basket size with more variety of spirits with each purchase. These results demonstrated the immense success of the website and increased trials of products. This also showcased the positive personalised experience we delivered to consumers for Compendium.