Mashwire was engaged as one of the organising partners for this collaboration. The primary aim of the event was to shed light on Yeo's refreshing new image and the rationale behind this unique partnership. Mashwire's creative touch was showcased through the captivating boards adorning the venue. These boards, reminiscent of museum exhibits, told the attendees about the stories of Yeo's drink—from the delicate process of harvesting flower petals to the meticulous art of brewing and packaging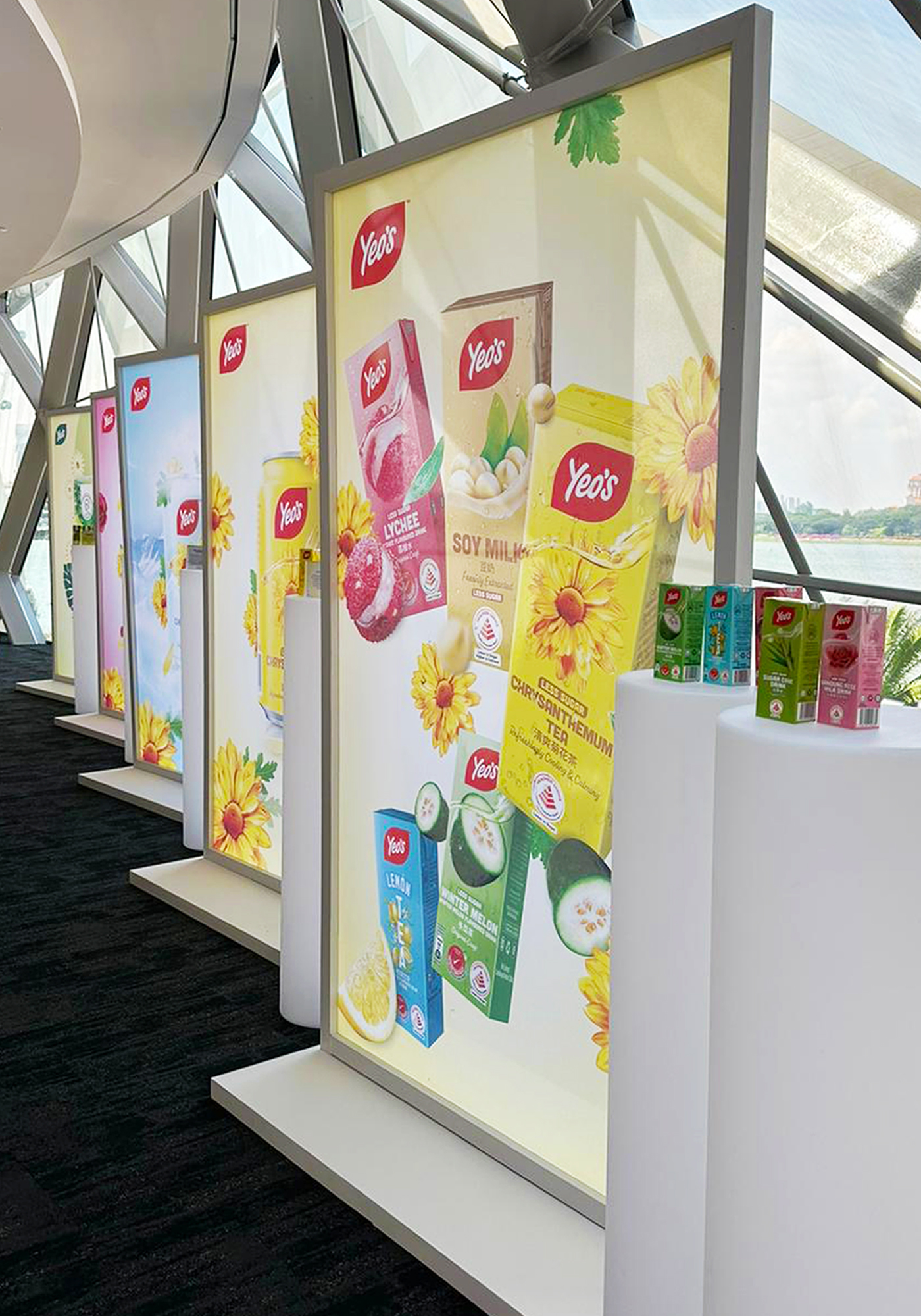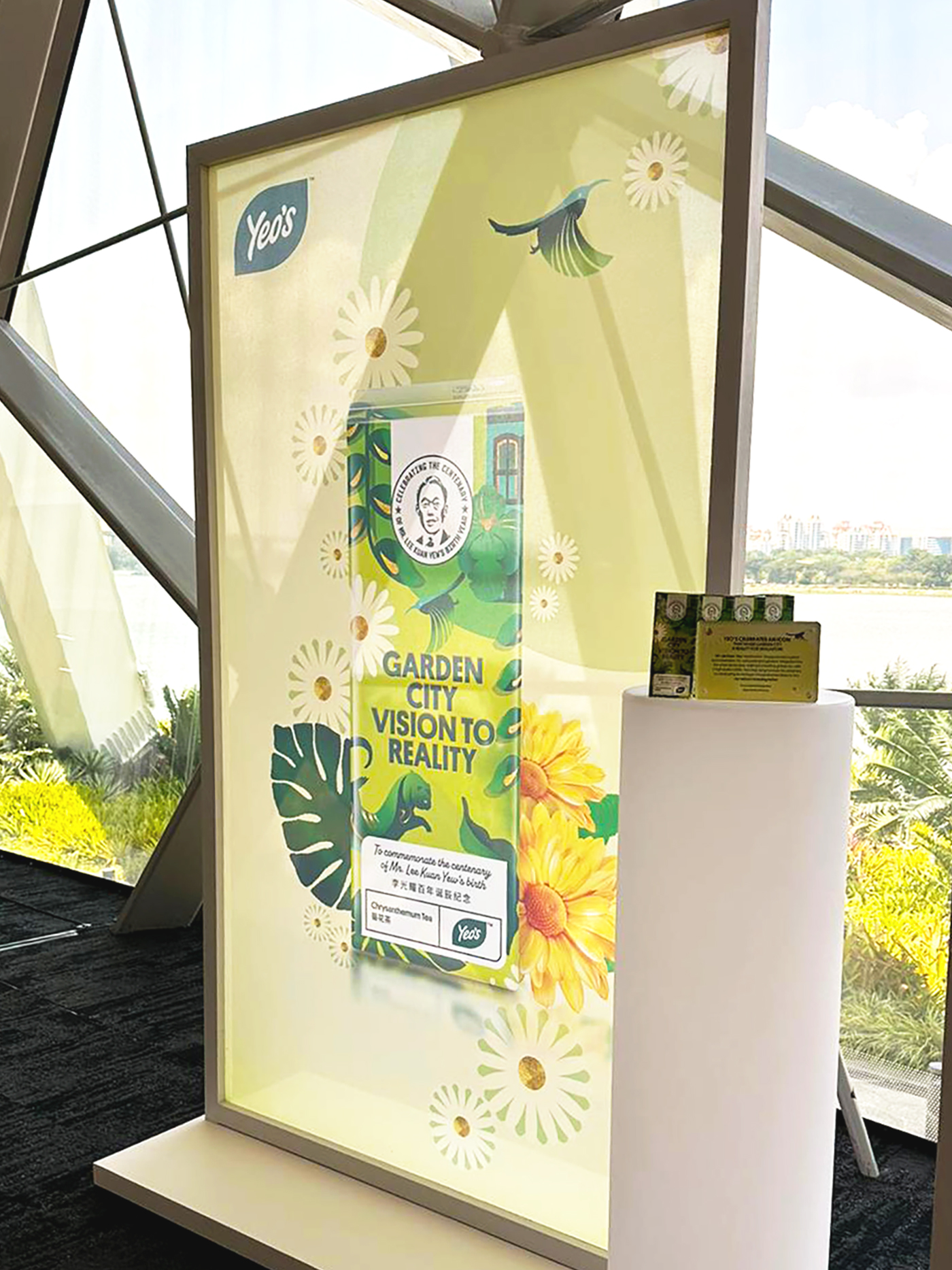 To interact with the attendees, a live brewing station was set up, providing an educational experience on the brewing process by Yeo's. Real flowers were used to show Yeo's dedication to preserving the real flavor of chrysanthemum tea, and participants had the opportunity to engage in the process and relish their own crafted drinks.

Furthermore, a sampling station was placed to allow attendees to taste the flavors of Hang Bai Ju Chrysanthemum, Snow Chrysanthemum, and the experimental Rose-infused Chrysanthemum, exclusively available for tasting during the event. The design was influenced by the historical practice of selling drinks from a traditional Asian push cart, instilling a nostalgic and authentic vibe for Yeo's.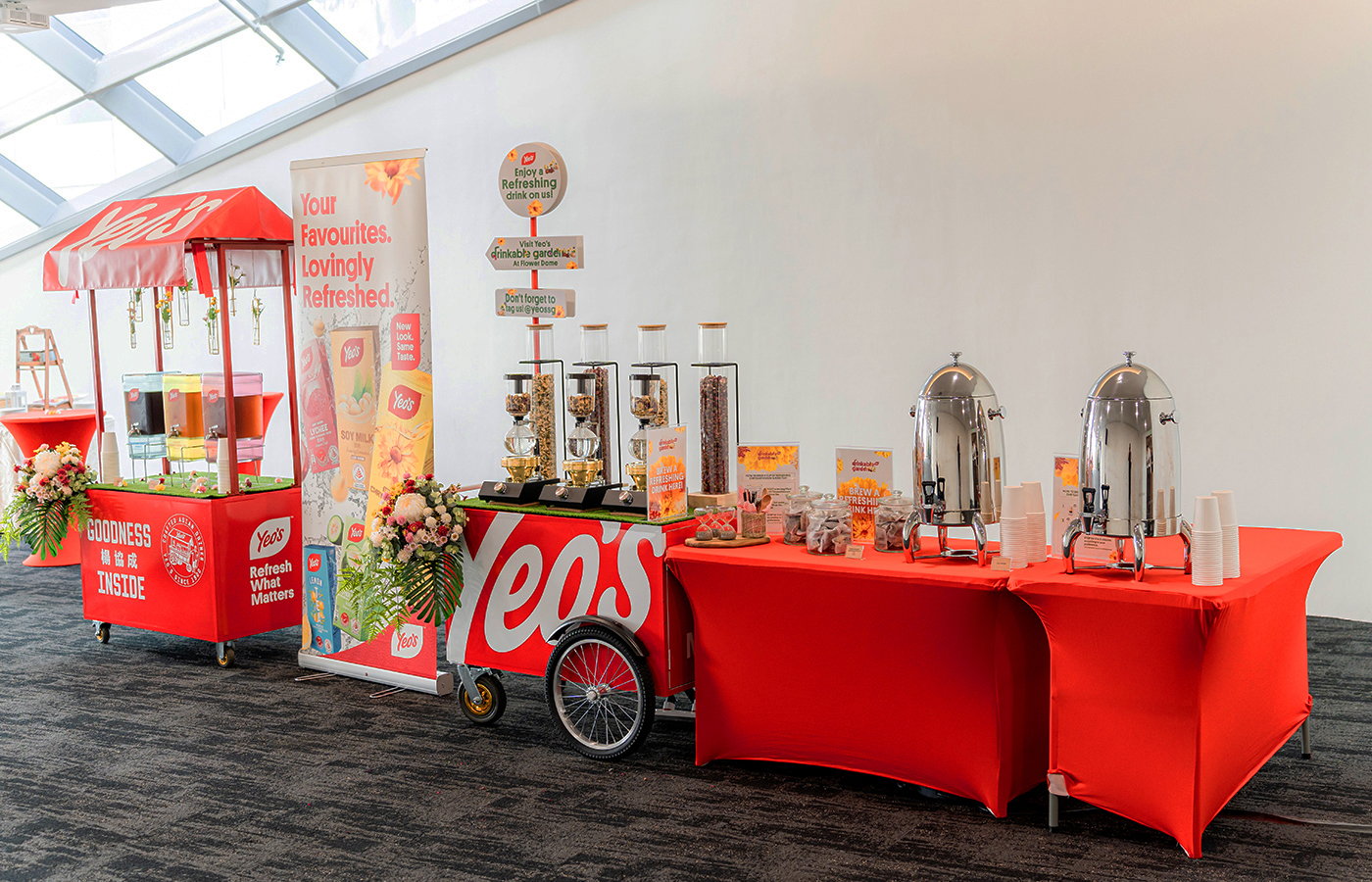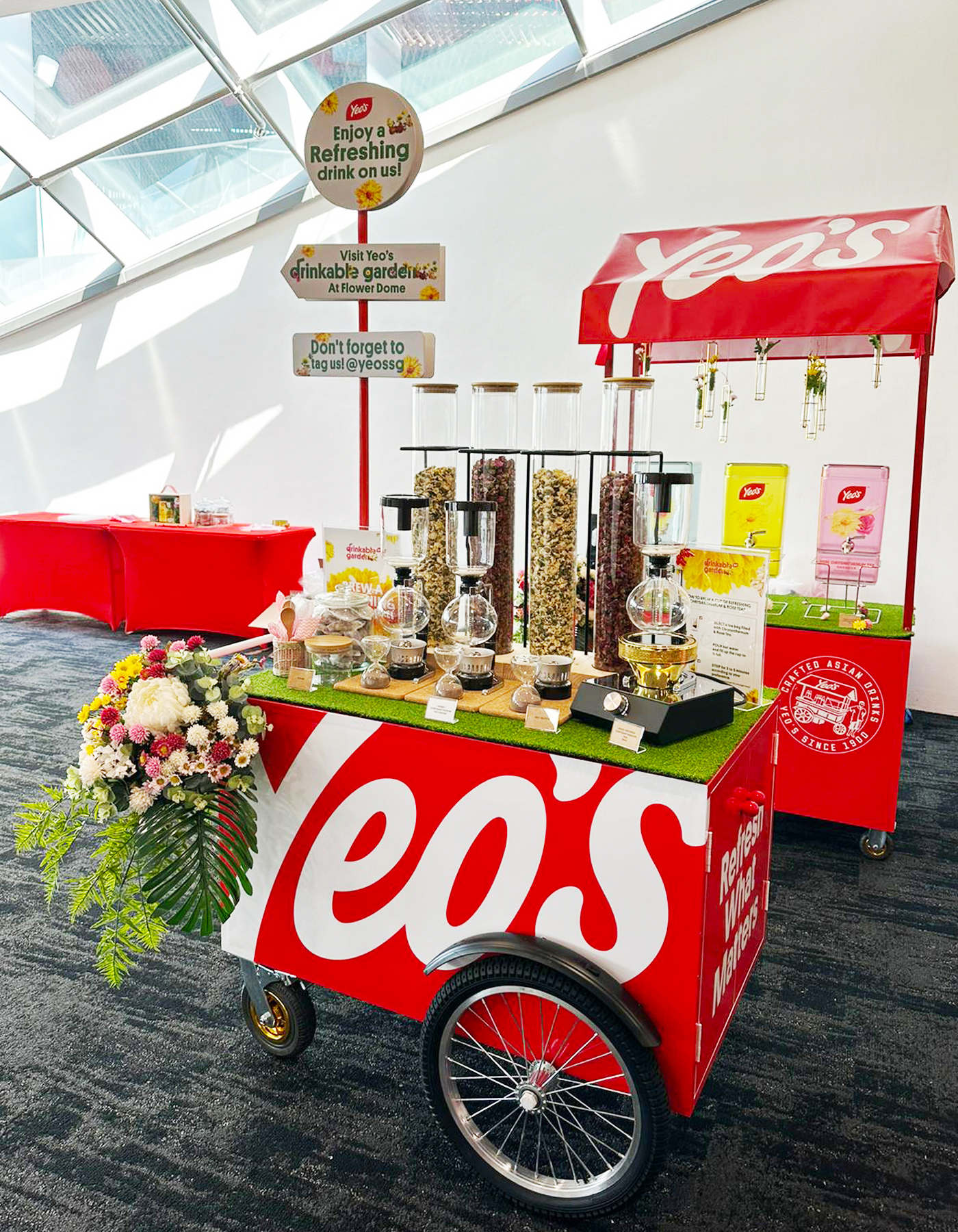 To extend the event's reach and awareness of Yeo's Drinkable Garden, KOLs were invited to participate in the launch of the event. They were given the opportunity to explore Yeo's Drinkable Garden and delve into Yeo's heritage and dedication towards preserving their iconic chrysanthemum tea. Brand ambassadors were positioned at various setups and booths to share these messages to KOLs and attendees as they enjoyed their drinks.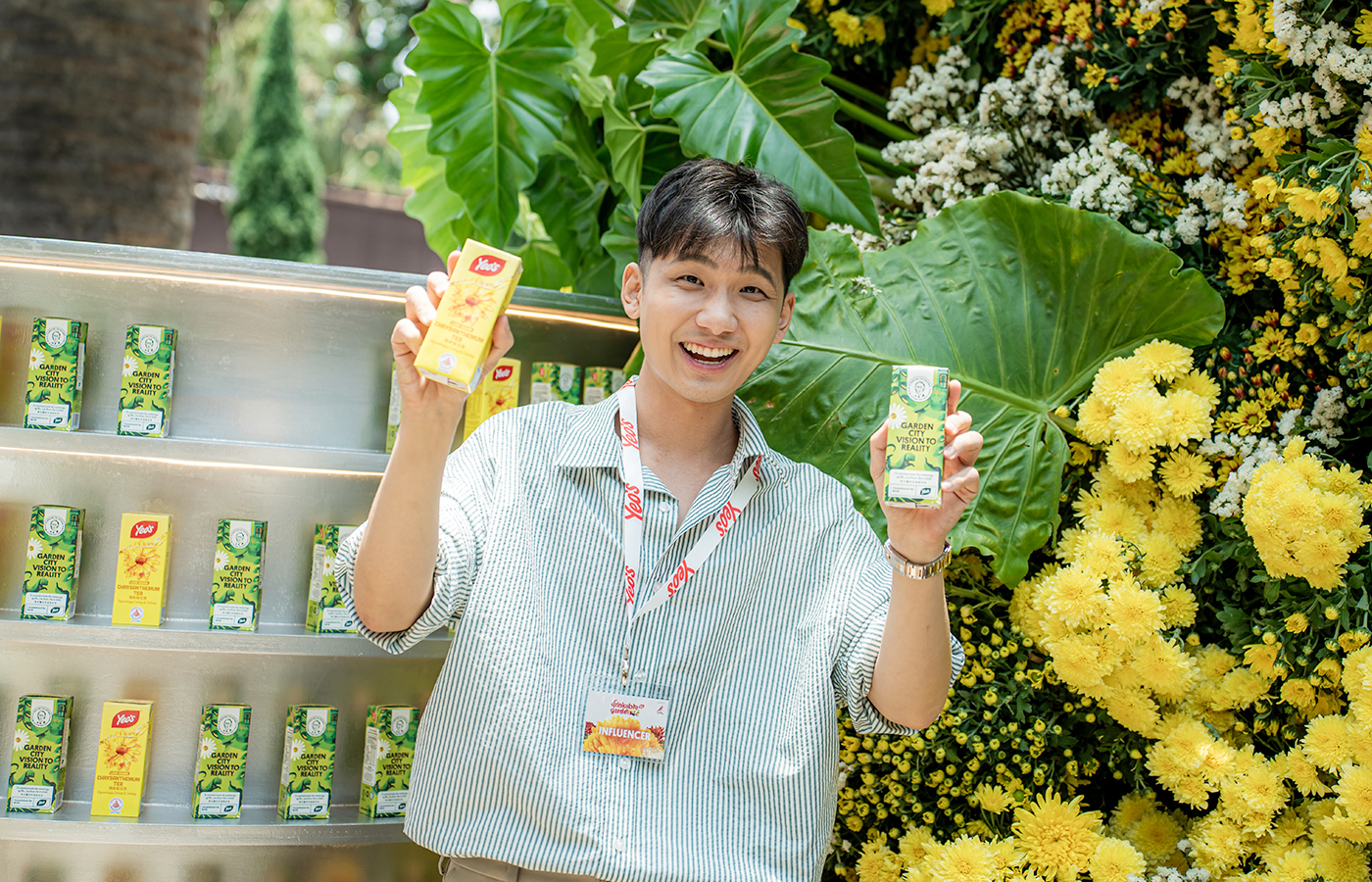 Mashwire also thoughtfully designed a media kit to emphasise the garden theme and message for this collaboration. KOLs and attendees each received a media kit that contained grass-like decorations, Yeo's stickers and a pair of block sets, which, when assembled, recreated a stalk of Rose and Chrysanthemum—the event's star flowers. With these components, recipients were able to build and personalize their media kit, crafting a cherished keepsake that symbolises the essence of Yeo's Drinkable Garden and pays homage to Mr. Lee Kuan Yew's vision of the garden city.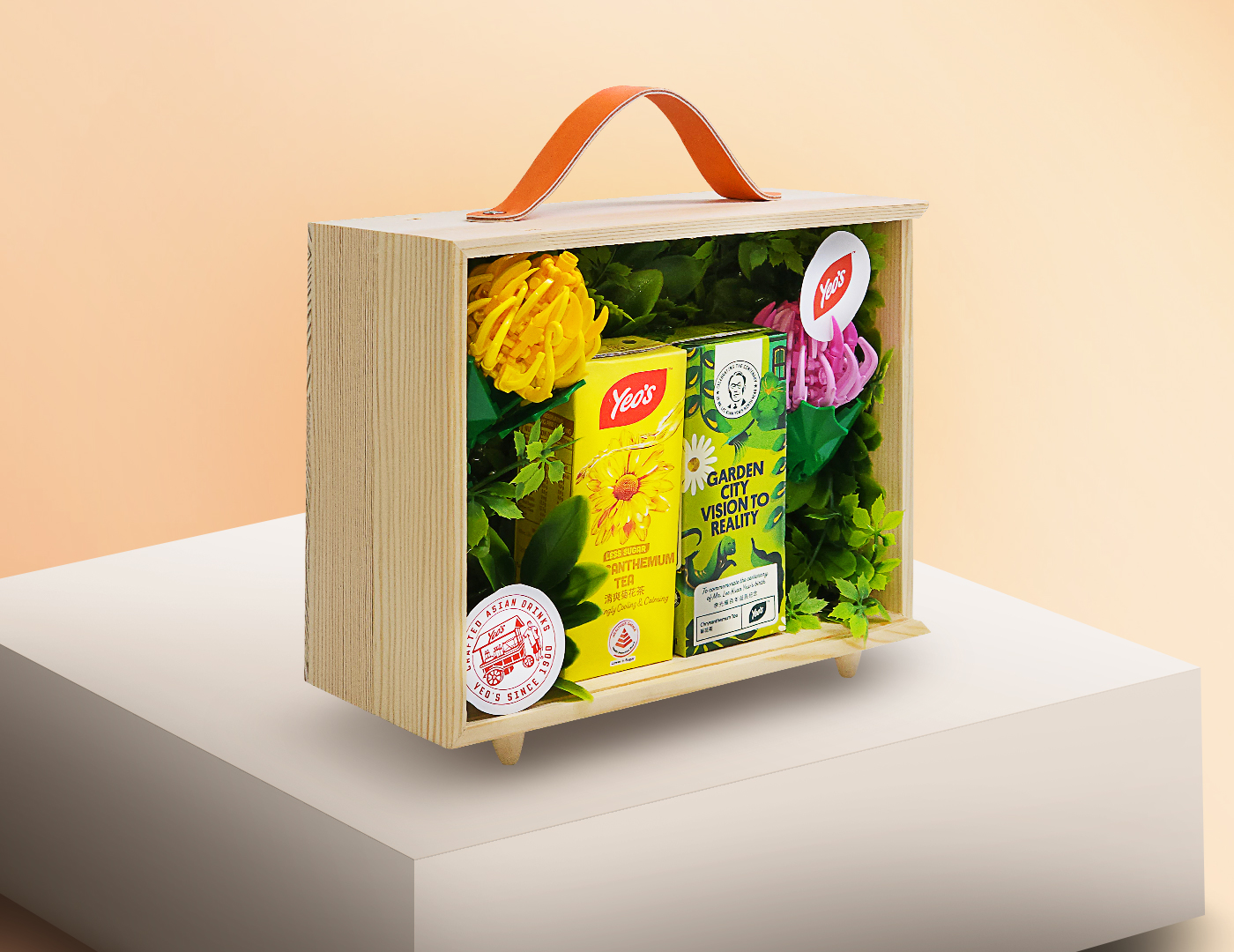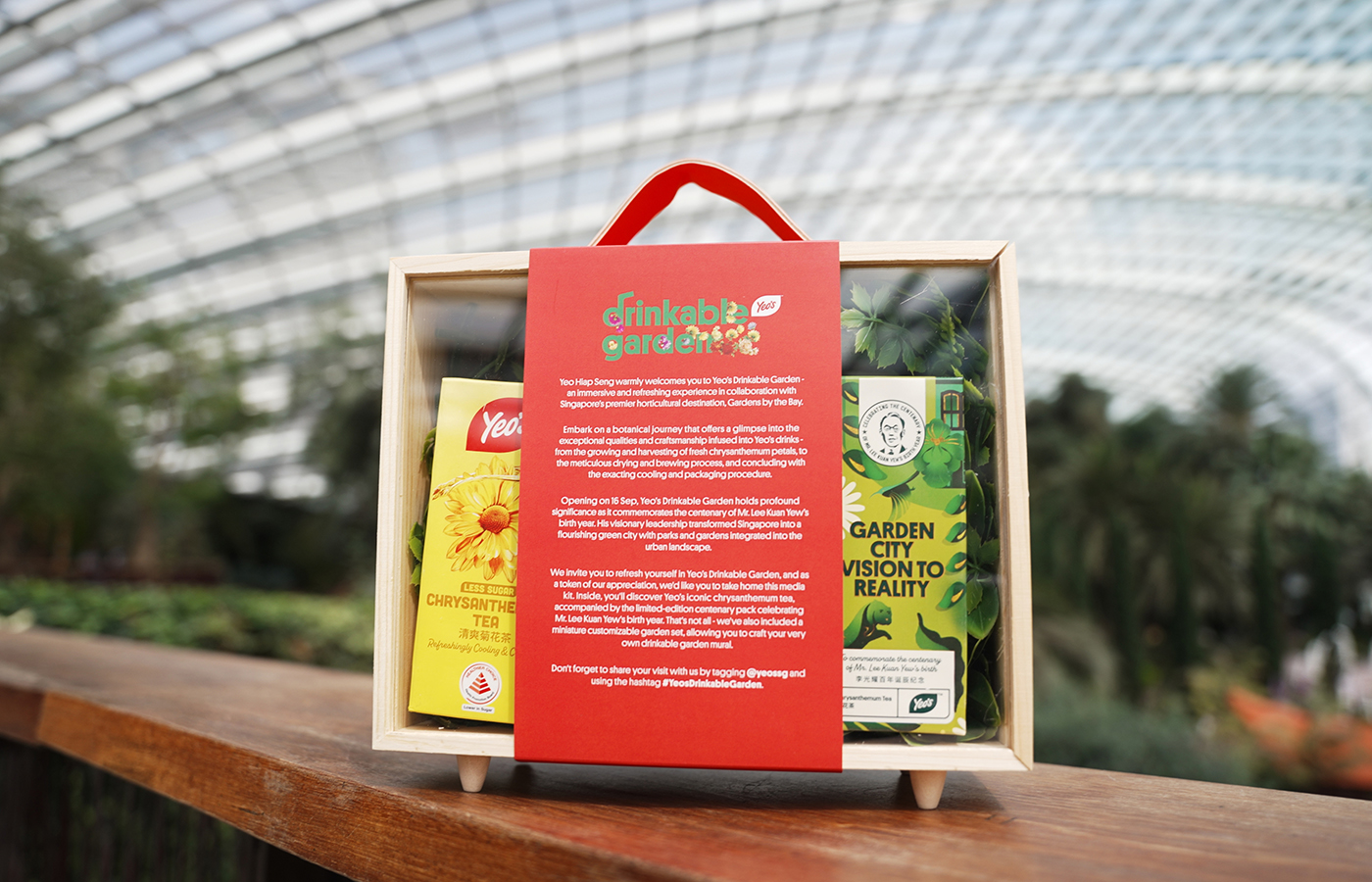 Overall the event had received positive feedback, solidifying its success of Gardens by the Bay and Yeo's collaboration.