NESTLÉ YES! Nut Bars - New Launch Media Kit
While Yes! Nut bars were popular in the UK, they were yet to be launched in Singapore. To publicise the successful local launch of this cleaner snack alternative made with whole nuts and no added sugar that is high in fiber and protein, Nestlé approached Mashwire to develop a media kit to increase awareness and sales of the Yes! Nut bars.
The curated media kit was encapsulated in an eco-bag that contained a rattan box. The bars sat in the box, together with a product card which was written from a 1st person's perspective, of someone personally baking the bars for giving them to friends. This rehashed the scenario of a personal touch that was rustic yet delicate, with a touch of sincerity.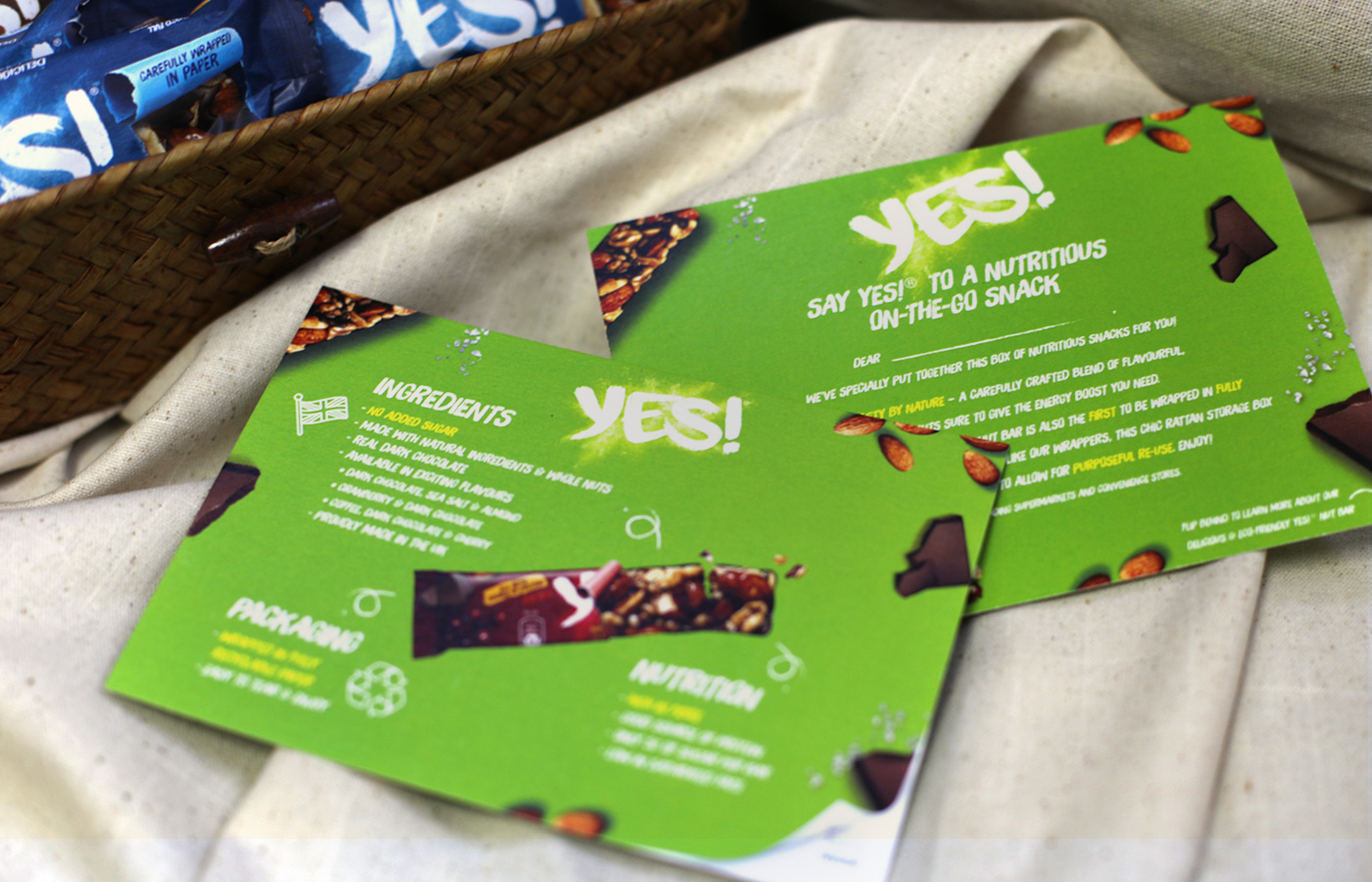 Overall, the media kit was inspired by Yes! Nut's packaging of fully recyclable paper and rode on the trend of sustainability and consumers' concern for eco-friendly topics. The eco-bag and rattan box were purposefully selected because they were reusable, and gel with Yes! Nut's brand principle for caring about both the consumer and nature. Furthermore, the items in the media kit would remind consumers of the brand when they were reused. To wrap the entire media kit up, we tied a brand tag to each eco bag for external brand visibility and a finishing touch. As a result of the media kit, Yes! Nut bars did enjoy increased awareness and sales.
December 2019