OCEAN HEALTH - National Day Campaign
More than just a simple "57% off" on National Day, the month of August can be a great opportunity for businesses to deliver longer-term engagement and showcase their brand personality, introduce products, or furthering brand awareness.
This National Day, Ocean Health approached Mashwire to work on a campaign to drive awareness of them as a well-loved homegrown brand and to urge fellow Singaporeans to keep well with Ocean Health. Keeping the Ocean Health branding in mind, we came up with a localised concept that combines a mix of fun, brand awareness and community giveback while urging consumers to keep well.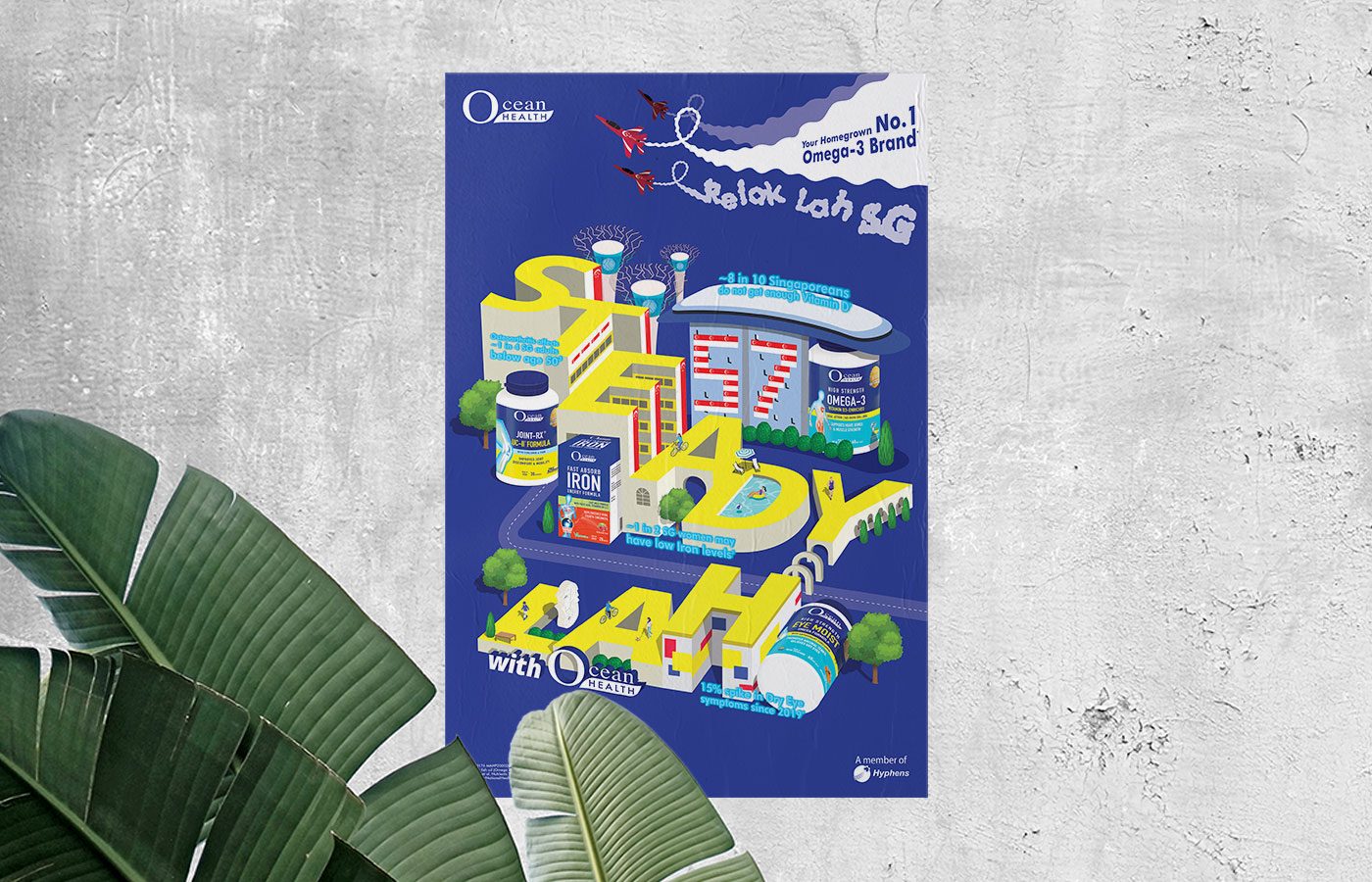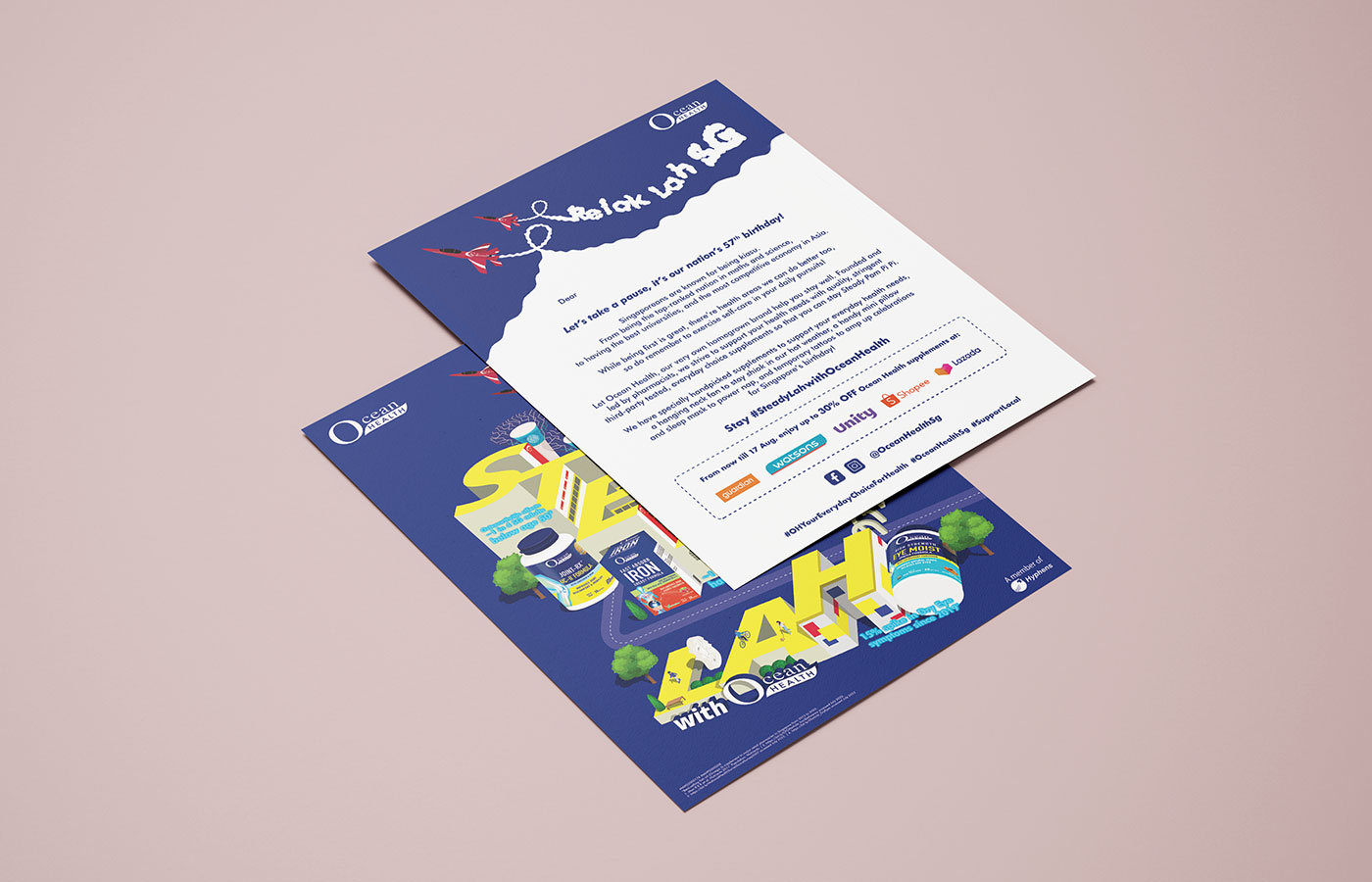 Titled "Relak Lah, Singapore", our concept draws attention of our target audience through highlighting health stats that are uniquely Singapore, with 3 proposed product categories that relates to Singaporeans' lifestyles being weaved in. In a light-hearted manner, we remind Singaporeans to take a step back and exercise self-care amid their hectic lifestyles and daily pursuits.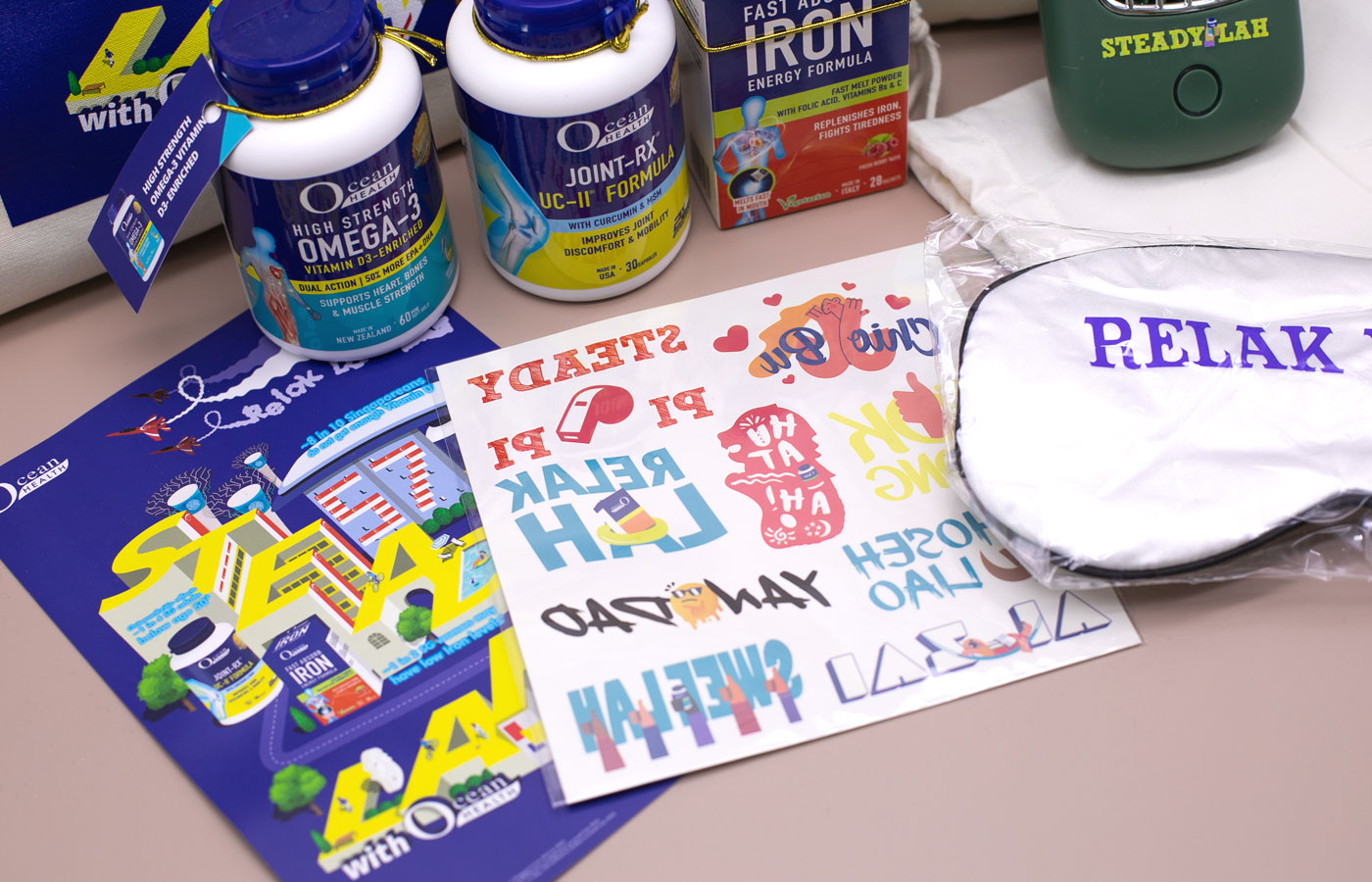 Aside from the key visual creation, we curated a media kit, as well as care packs for a giveaway on National Day. Inspired by funpacks distributed at NDP, our media kit takes on the form of a tote containing items that relate to both Singapore and the concept of "Relak Lah". Items include a handy mini pillow that one can carry around for taking power naps on the go, given Singapore's reputation as a sleep deprived nation, and a hanging neck fan for Singaporeans to stay cool and relax in the humid SG weather – all of which were well received by the KOLs!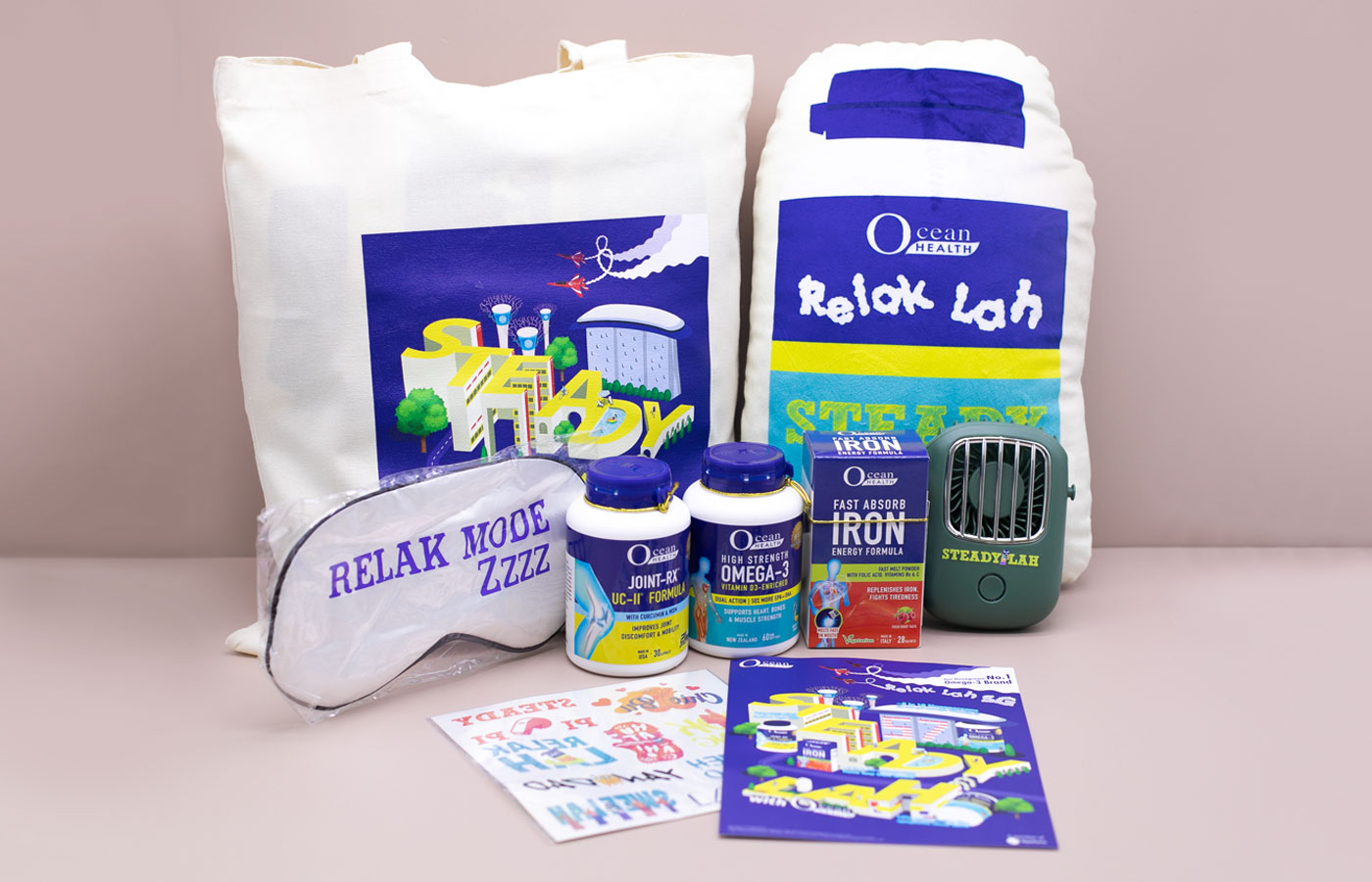 Looking to launch an interesting celebratory campaign that aligns with your brand? Hit us up for a chat today!
August 2022