SOLIS BREAST CARE & SURGERY - Breast Cancer Awareness Month Campaign
Solis is a breast care & surgery centre that offers a full spectrum of services for breast cancer patients. With the aim of driving conversions for its newly launched clinic and services, Solis approached Mashwire for a campaign that builds on the Breast Cancer Awareness Month - a national initiative in October that raises awareness for breast cancer.

Given that majority of healthcare services consumers tend to carry out online searches when it comes to learning about tell-tale health symptoms, a service provider's online presence and website is a major tool for brand visibility and lead generation. Based on this insight, a microsite was proposed as a main deliverable of the campaign. The microsite was populated with informative content such as breast cancer symptoms and FAQs that helps with search engine optimisation and discoverability of the site from potential patients considering screening services. This was accompanied with content covering different tools available for breast screening which we played up on as the content highlight.

To demonstrate expertise and showcase capabilities available at the clinic where advanced screening tools like 3D mammogram is offered, Mashwire and Solis collectively came up with the creative concept of "Confidence through Clarity" to educate users on the benefits of 3D mammogram over conventional mammogram.  A visually striking and informative concept was used for the visual, where an object the female audience is familiar with – a simple rose, is used to communicate the core value proposition of 3D mammogram screening. In the visual, cross sections of the rose scanned via conventional and 3D imaging (scans provided by Solis) are shown side-by-side to illustrate the contrast in details and help the laymen understand the difference of screening tools at a glance.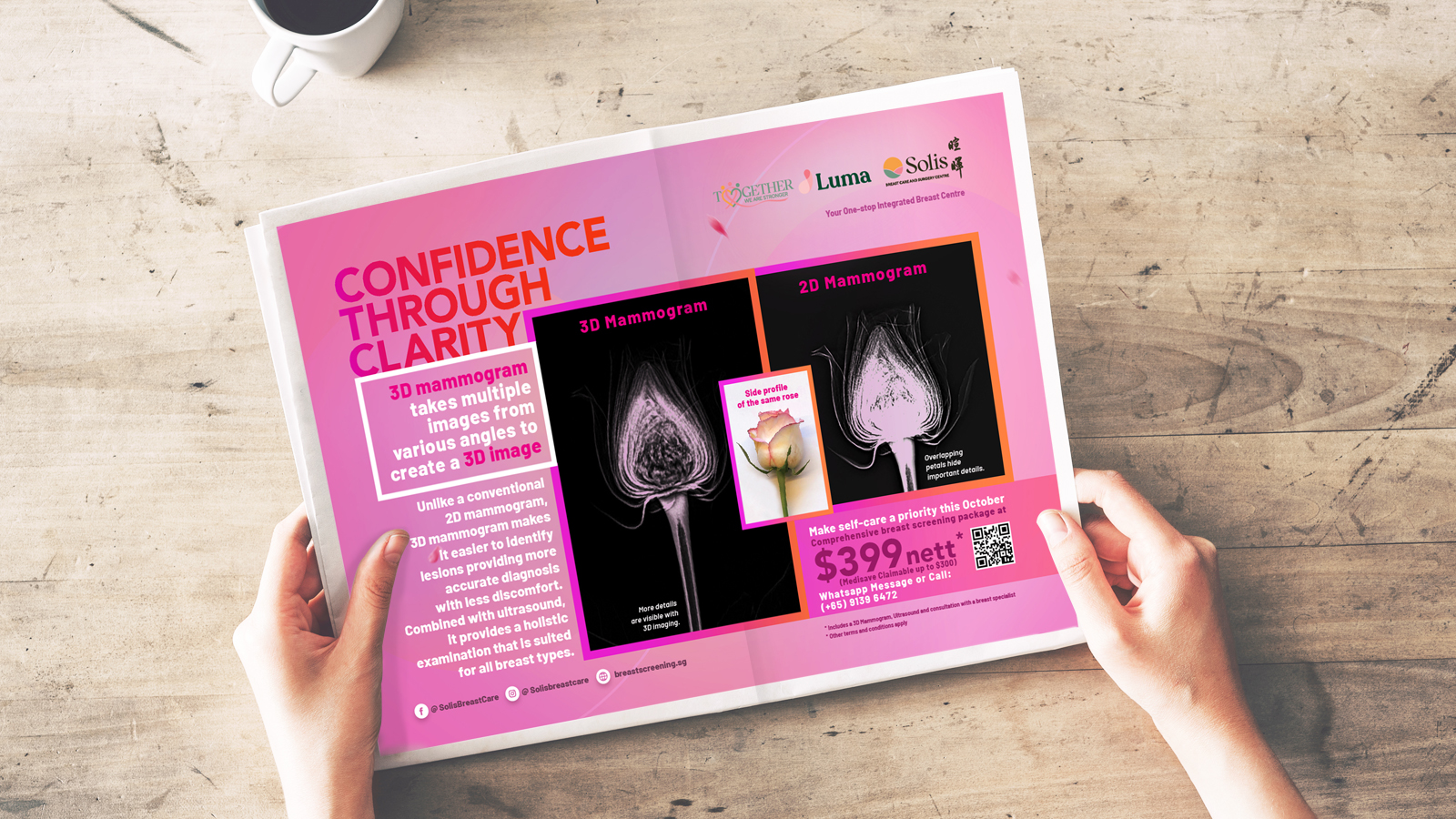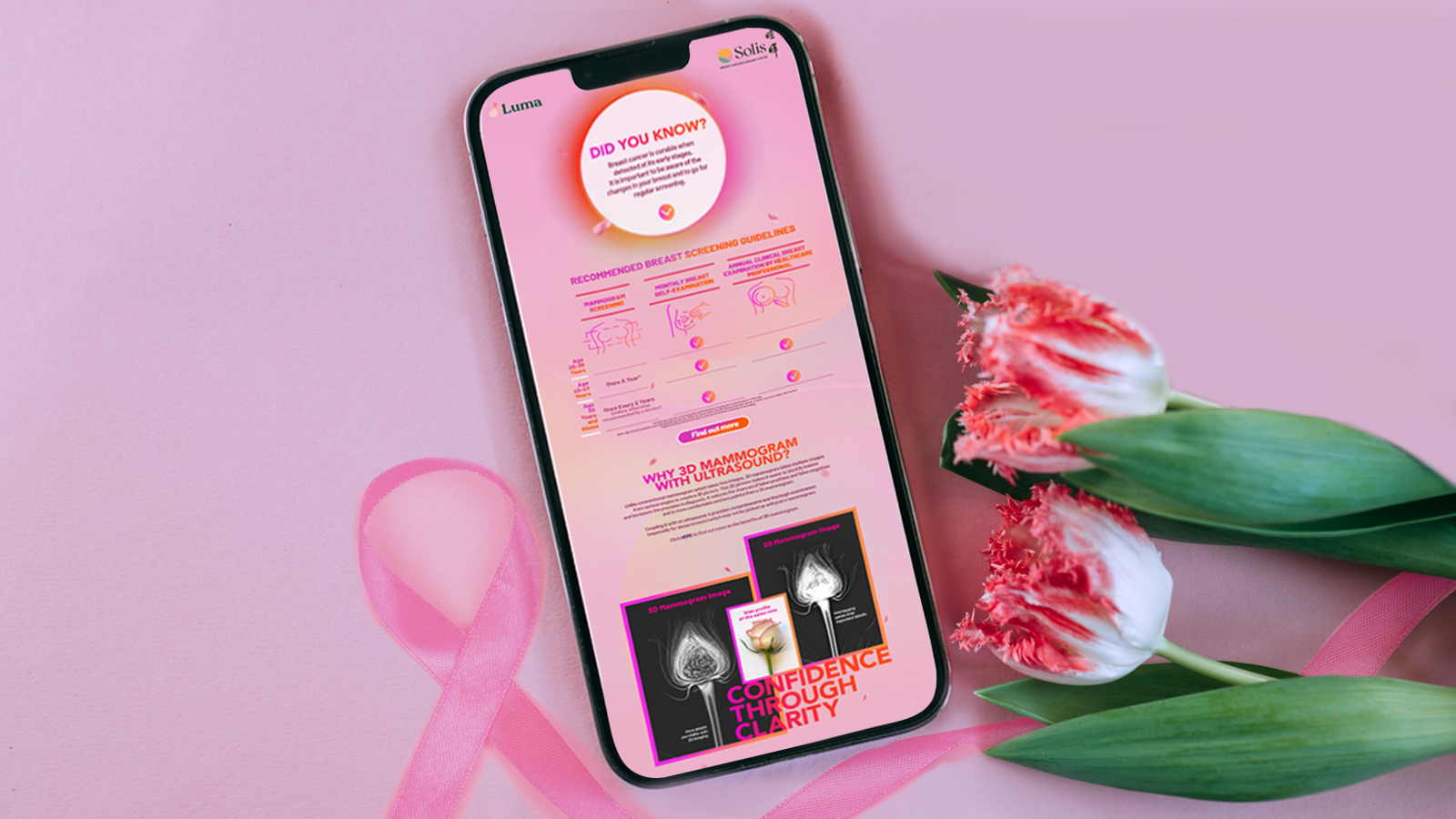 This creative concept was used across various marketing channels, including the brand's social media and print ads with information on its screening packages and a CTA to the business's WhatsApp for enquiries and booking of appointments. Bolstered by effective SEM with both English and Chinese keywords, the campaign resulted in a significant number of quality leads and conversions for the client within the month.

Looking to pack a punch with a lead generation campaign for your brand? Hit us up for a chat today!
October 2022