PAPERONE - On Ground Activation Campaign
PaperOne is a premium office paper products brand that caters to a spectrum of solutions for office printing. Being relatively new to the e-commerce scene, PaperOne wanted to increase their following on their e-commerce platforms and engaged Mashwire for an on-ground activation campaign to achieve their objective and engage their target audience.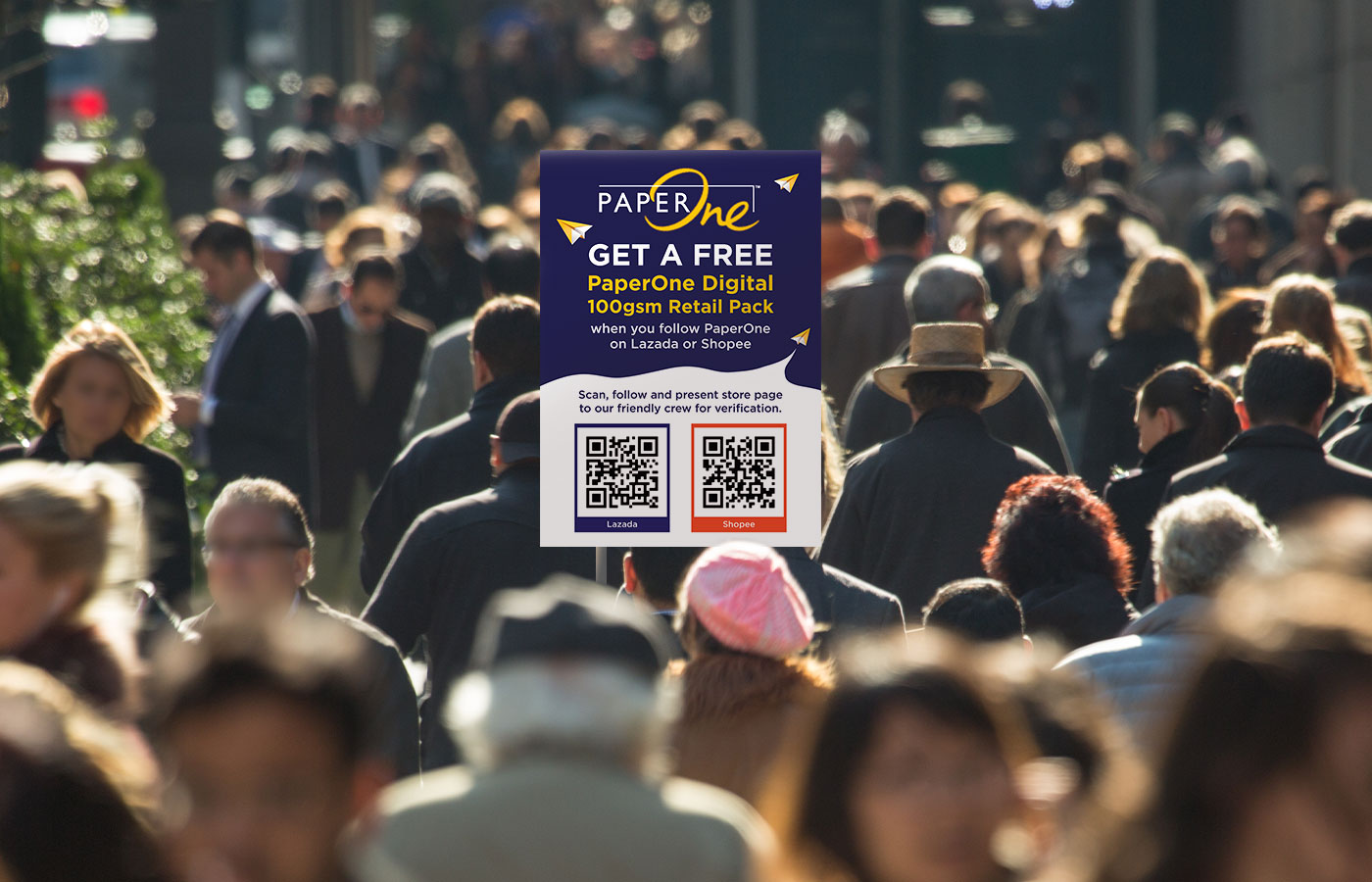 With just a short activation period of 3 days, the challenge was to achieve the targeted conversions within the short period while keeping the manpower costs low. Rather than a single standalone outpost, a mobile activation with higher visibility was thus proposed at various CBD locations to engage the brand's intended target audience of PMETs. Wearing man pack mobile signs containing QR codes to PaperOne's e-commerce stores, brand ambassadors went around the CBD areas to promote the brand and handed out paper packs as tokens to customers who followed the brand on Shopee or Lazada.

Overall, the activation was a success with over 1,500 redemptions made over the 3-day period. With consumers bombarded with ads every day, providing tangible experiences can be a great way to skyrocket brand awareness and help your brand stand out even in the digital age!
In need of activation plans for engaging directly with your target audience? Hit us up for a chat today!
December 2022