WILDCAPE - WildCape Manuka Honey Digital Campaign
WildCape Manuka Honey is the only single-source, UMF certified Manuka Honey from the untouched and unspoiled East Cape of New Zealand, a region often regarded as producing the finest tasting Manuka Honey in New Zealand. Even though Wildcape Manuka Honey has a unique production process compared to other brands, the majority of consumers are not familiar with the brand in Singapore.
Hence, Wildcape approached Mashwire to create a campaign to increase brand awareness and to develop a local customer database. Though consumers rave about the taste factor, based on consumer research, findings showed that price is the primary driver for purchasing Manuka Honey as it is often perceived as a premium product with a high price point. In order to differentiate the premiumness of Wildcape Manuka Honey, we focus on the quality of the product and raise awareness on the 3 key brand positioning messages - Direct from the beekeeper, Single source & Honey you can trust. In addition, we also highlighted Wildcape Manuka Honey's USPs and benefits, as well as how it value-adds to the consumers' lifestyle.
A local Facebook page and a local e-commerce site were newly created to push out relatable content to the audience. This includes interesting ways on how Manuka Honey can be consumed on a day-to-day basis, such as usage occasions and how-tos. Testimonials were also shared to help build brand credibility and spread word-of-mouth.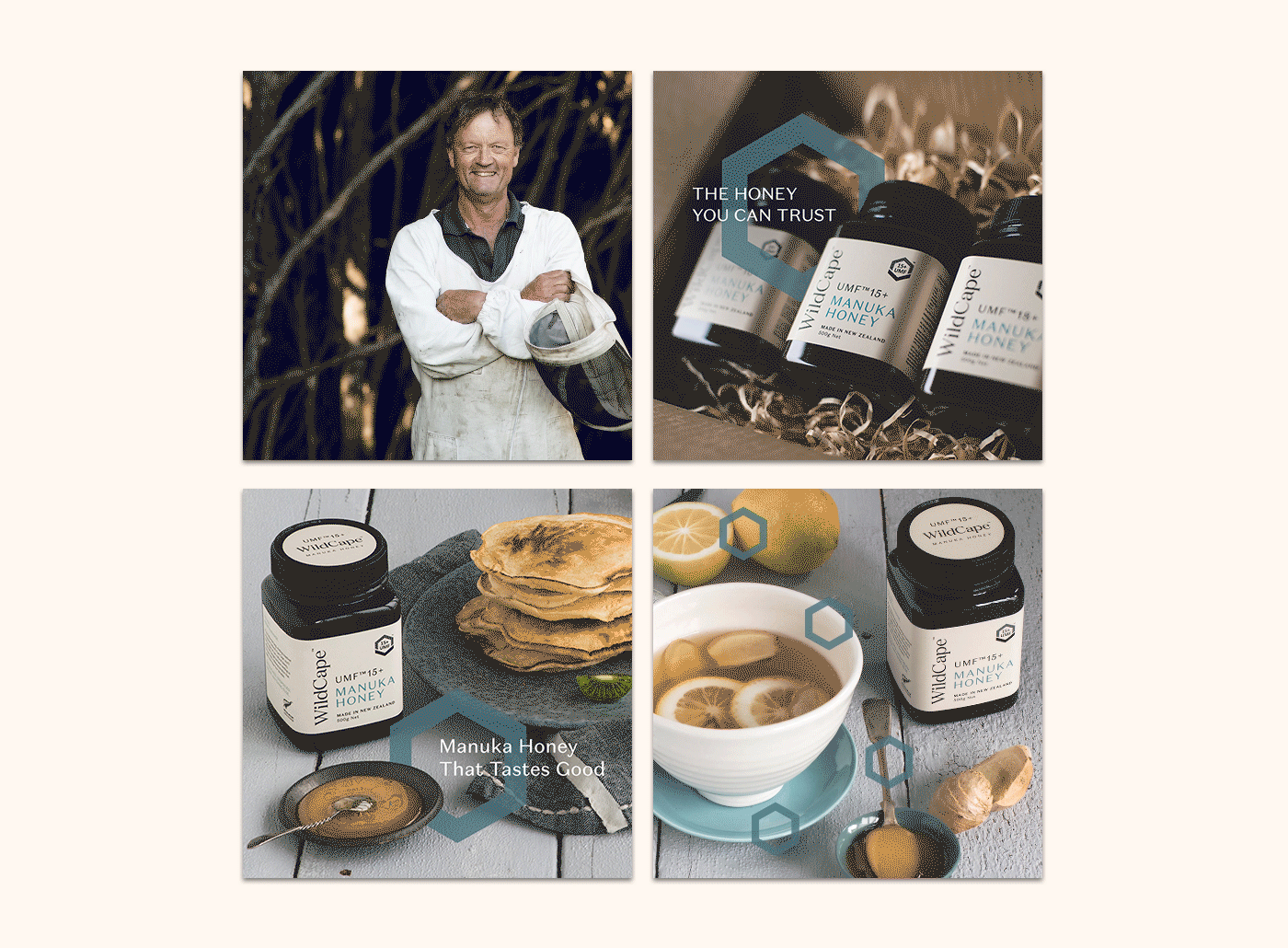 We also leveraged on Facebook's lead-generation ad and created a survey to further understand the consumer behaviour of Manuka Honey consumption. After the users have completed the survey, a 5-day trial sample was delivered to them. This helps with the development of a local customer database and trial of the product.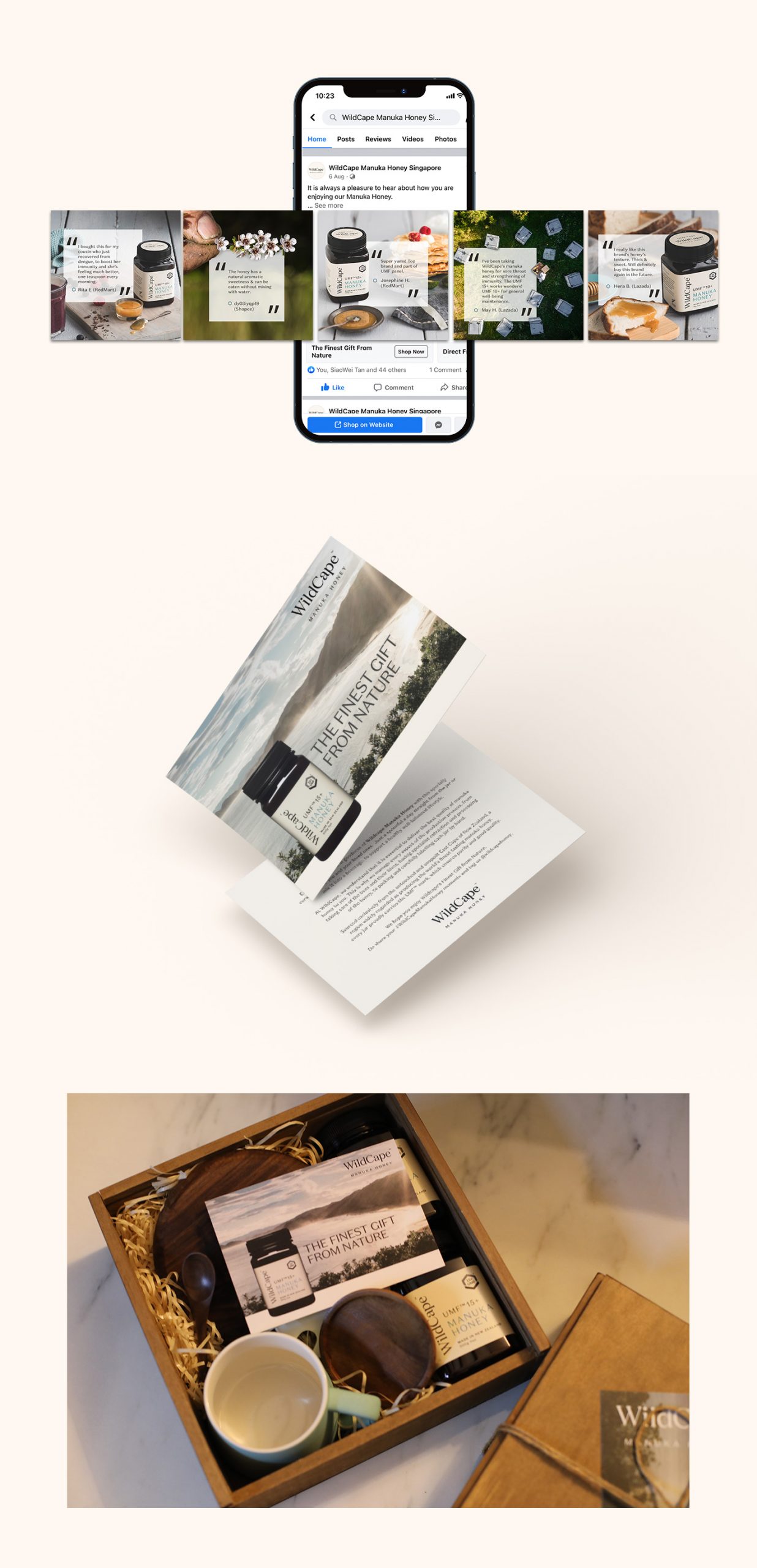 To further amplify the brand, a media kit was curated and was sent to media platforms and influencers to help create chatters, providing them a brand experience with an opportunity to trial the product. By leveraging their platforms' organic reach, this generated earned media and word of mouth for the brand. Overall, the campaign managed to successfully grow the brand's presence in Singapore. Through the different online channels, it established strong resonance with the target audience as more people became more aware and engaged with the brand.
September 2021