In the bustling heart of Singapore, a new dental studio emerged in the dental industry - Gentle Smile, a state-of-the-art dental studio, poised to cater to diverse dental needs. 
With many years of treating patients with dental phobia, the founder, Dr. Kelvin Chua hopes to rewrite the fear-ridden reputation of dental visits with positivity. With the goal in mind, he started his own dental clinic. Mashwire was engaged to create the branding and awareness of his brand-new dental studio, located in Millenia Walk. Mashwire built the branding with Dr Kelvin's belief of positive dental visits as the foundation and further developed it with the testimonials of his services, giving birth to the brand name, Gentle Smile. A brand name that is easy to understand and remember.
Recognising the significance of Gentle Smile's brand journey, we developed brand guidelines that would embody Gentle Smile's essence - professionalism, warmth and expertise. Drawing inspiration from the shape of the tooth to help consumers associate the brand to dental services, we replaced the letter "M" with the tooth shape and amplified the idea of smiling neatly and brightly through Gentle Smiles services.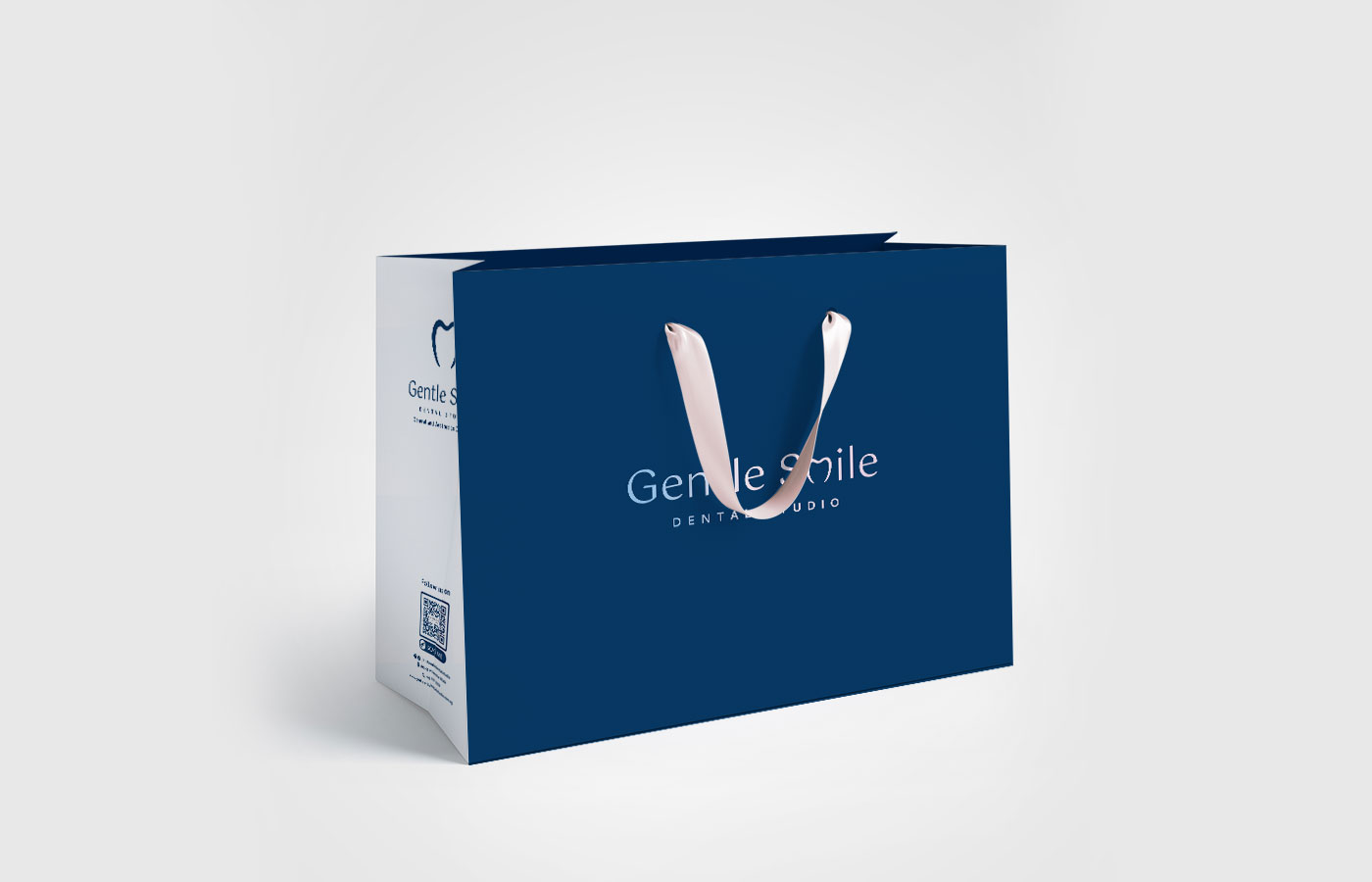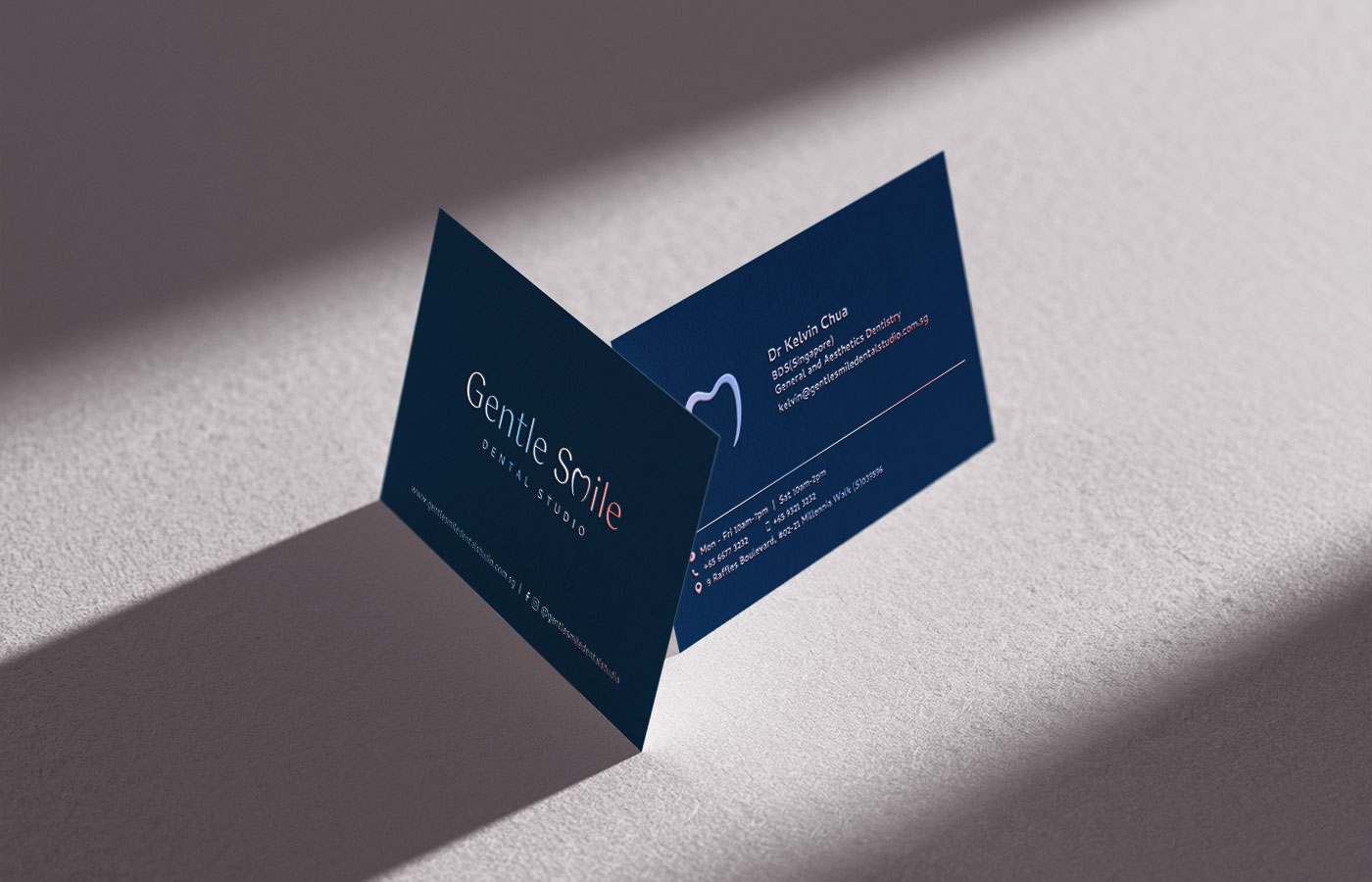 Armed with a compelling brand identity, we then proceed to work on various collaterals for their brand identity. These collaterals such as the paper bags and name cards, aid customers to remember to take care of their dental needs and smile positively. 
Additionally, to attract and retain brand impression, we designed banners and wall murals to ignite anticipation and brand awareness to patrons who walked past while renovating the studio. 
With the importance of social media on the digital landscape, Mashwire crafted Gentle Smile's social media pages that embodied the studio's identity and showcase their offerings with striking visuals and engaging content. The social media pages played a pivotal role in increasing their reach and fostering meaningful connection with potential customers through following the account. 
Through the content strategy and outreach, the campaign succeeded in introducing the brand to a vast audience, effectively increasing brand recognition and visibility within the dental industry. It resulted in a substantial increase in followers on Instagram and Facebook, providing the brand a dedicated online community.