OCEAN HEALTH - Sleep Support Product Launch
Ocean Health approached Mashwire to drive product awareness for its newly launched Sleep Support supplements and to highlight the product's unique patented time-release technology to consumers. To that, Mashwire took charge of the entire strategy, from key visual development, conceptualisation to media kit design.


Drawing inspiration from bedtime fairy-tale stories and the pivotal role of sleep in various fairy tale plots (think: Sleeping Beauty, Snow White, The Princess and the Pea) where sleep has often been a catalyst for miracles, our media kit takes on the form of a fairy tale book to send across the underlying message of the importance of having a good night's sleep.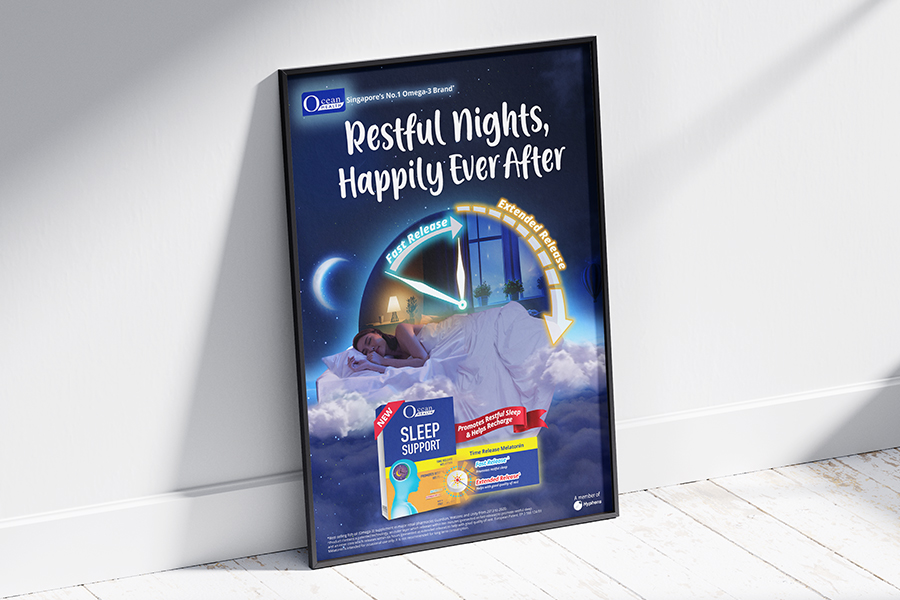 Also bearing in mind that pharmacology terms can sometimes be perplexing for a layman, we home in on the USP and visually conveyed the product's time-release technology in two phases that can be easily understood at a glance. Following a Cinderella-like inspiration, the first phase illustrates a clock icon with the words "Fast Release" while the second phase shows an extended-release illustration from when the clock strikes 12. These features were directly presented in the key visual to magnify the product's USP.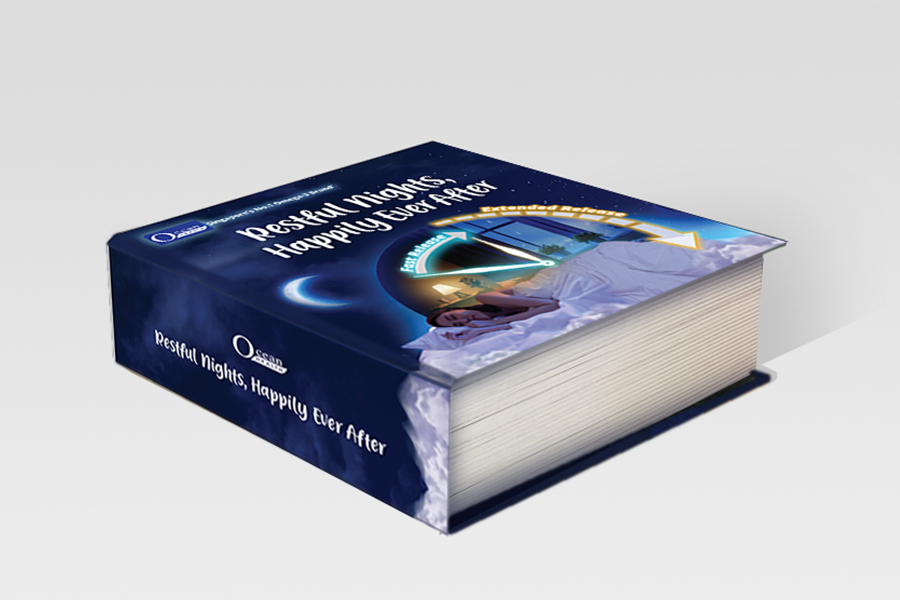 In sync with the fairy tale theme, our media kit designed as a hardcover storybook contains thoughtfully curated content such as a galaxy night light projector which sets the mood for relaxation and sleep. As with any mystical fairy tale where a fairy godmother or prince charming swoops in to render help at the eleventh hour, we included a secret pouch in the kit containing a product for mental alertness that our client intends to cross-sell with its Sleep Support product – to be opened the next morning!
Interested in telling your brand and product stories visually? Hit us up for a chat today!
February 2022