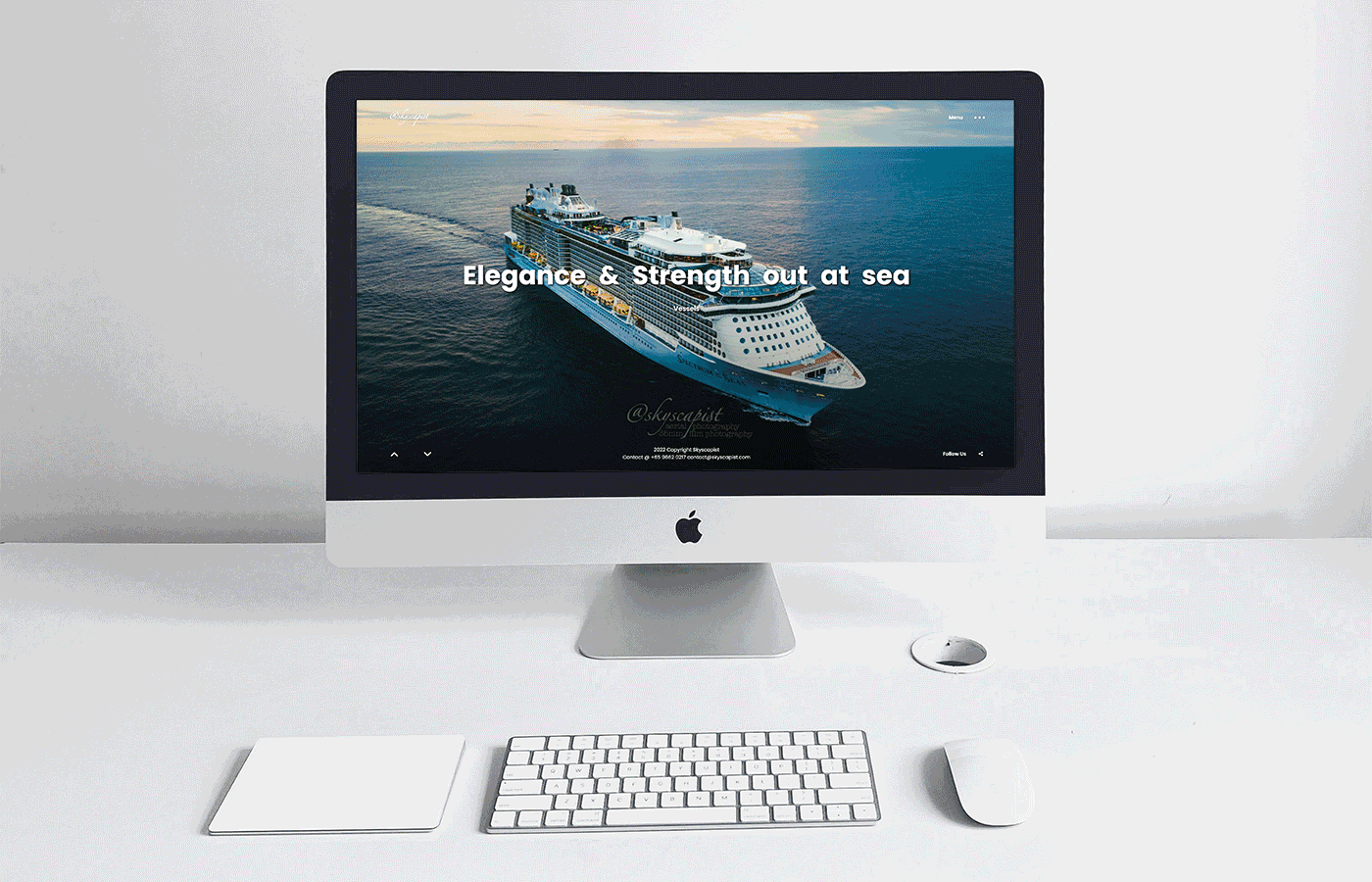 We first began by developing a website, as the anchor point for the brand's digital journey. The site has a primary role, which is to impress interested parties, and convert them to warm leads for the brand. Here, we house various photos and videos, showcasing his works in categories that are in demand in the industry. The landing provides an impressive overview of his portfolio, a show of his skills and capabilities. 
Seamless navigation allows the user to explore more, guiding them to view other works in high definition. A review and client segment builds credibility for the brand, helping the brand stand out particularly to the global audience. Searchability is optimized for the site through meta tagging and specific choices of keywords used. To increase the brand's reach, Search Engine Marketing (SEM) was initiated after the site launch to deliver and target potential customers. As the search volume of the related keywords is generally low and growing, a dual-pronged SEM strategy to always appear top in related searches and increase click-throughs becomes critical in delivering the results. 
With a digital eco-system created for the brand that spans across social media, website, SEO and SEM, we managed to recruit new users month on month, with higher engaged sessions and longer average time spent on the site. Within the first month of launch, the brand received an overseas shoot request from Europe. With daily tracking and optimizing, we managed to have a significant increase of impression share among competitors and ensure that the brand is constantly shown on the Page 1 Top Placement.
Wondering how you can integrate your various digital touch points to make them work harder? Drop us a message for a discussion today!