In the hustle and bustle of Singapore's fast-paced culture, breakfast often takes a backseat. Sunshine Bakeries launched a range of newly innovated pocket sandwiches with tasty flavours, including Belgian Chocolate, Peanut Butter, and the latest addition, Wild Blueberry.
Crafted with the ingenuity of innovative Japanese Technology, these pocket sandwiches come crustless, offering a mess-free and enjoyable experience. Whether it's a hurried morning or a quick snack on-the-go, these sandwiches fit seamlessly into our lives.
Amidst the extensive array of breakfast choices, the challenge was to stand out in a competitive landscape. With an insightful understanding of our consumers, we created the concept of "Many Pockets of Sunshine for you!" that focused on creating snacking moments that seamlessly blended into their routines, and beyond breakfast occasions.
To kick off the campaign, we specially curated a media kit to show how these Poketto Sandwiches can be consumed at any moment of the day.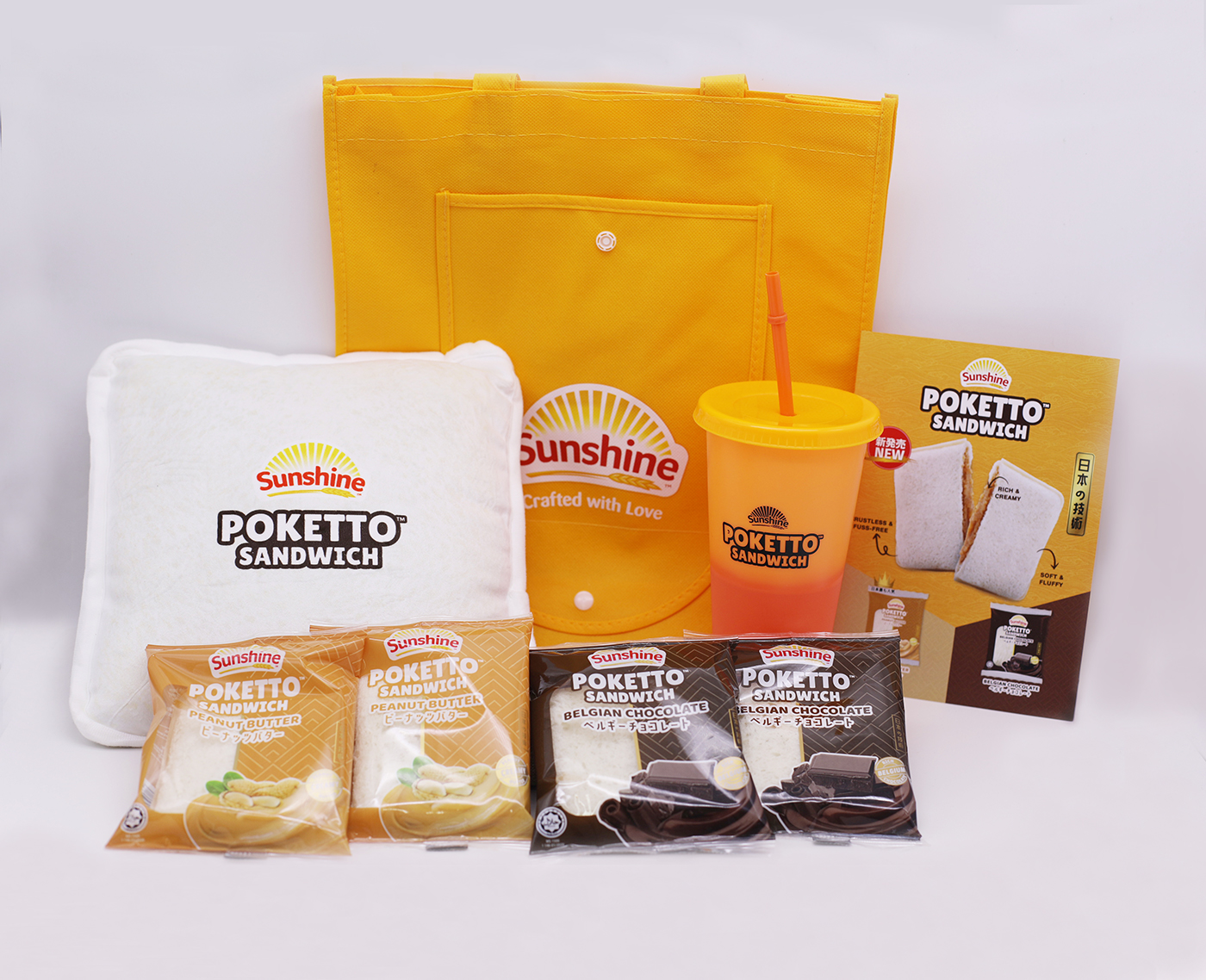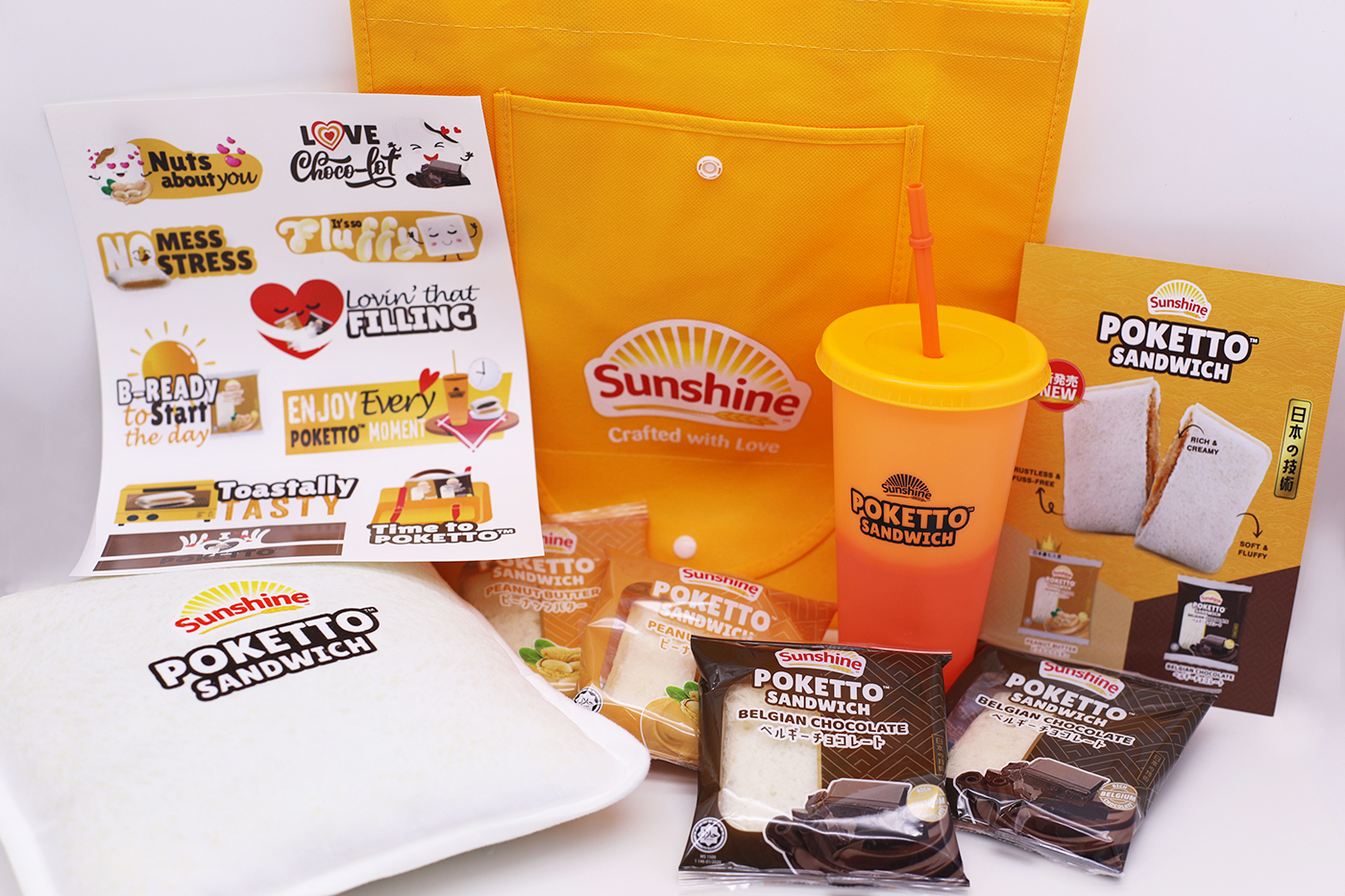 More than 50 Key Opinion Leaders (KOLs) were first reached out to effectively leverage on their impact to raise awareness about the Belgian Chocolate and Peanut Butter Poketto Sandwiches. These influencers engaged their followers with vivid descriptions of the sandwiches' flavours and textures, effectively boosting consumer interest and encouraging trial.


Collaborations were extended to renowned content creators like Eatbook, who explored innovative ways to transform Poketto Sandwiches into enticing desserts, adding a delightful twist to the breakfast routine.
Lastly, our approach to the Wild Blueberry Poketto Sandwich was thematic and relatable – a pocket-sized ally to conquer the dreaded Monday Blues. 
Centering the idea of identifying the time and moments associated with the emotion of being "blue", we created the concept of "Be Cool with Blues". This allows Sunshine to reinforce the impression of the newly launched flavour and own the occasion by chasing away the blue to promote Wild Blueberry Pocketto Sandwich. During this campaign, we translate the observation that our target audience feels the onset of blue from Friday to its maximum on Monday. This allows us to build awareness through building relatability as they share their journey of chasing their "blues" away. 
We then specially designed a media kit, Be Cool with Blue and Sunshine Bakery Media Kit, and distributed among over 50 KOLs spanning parenting, food, lifestyle, and even DJs.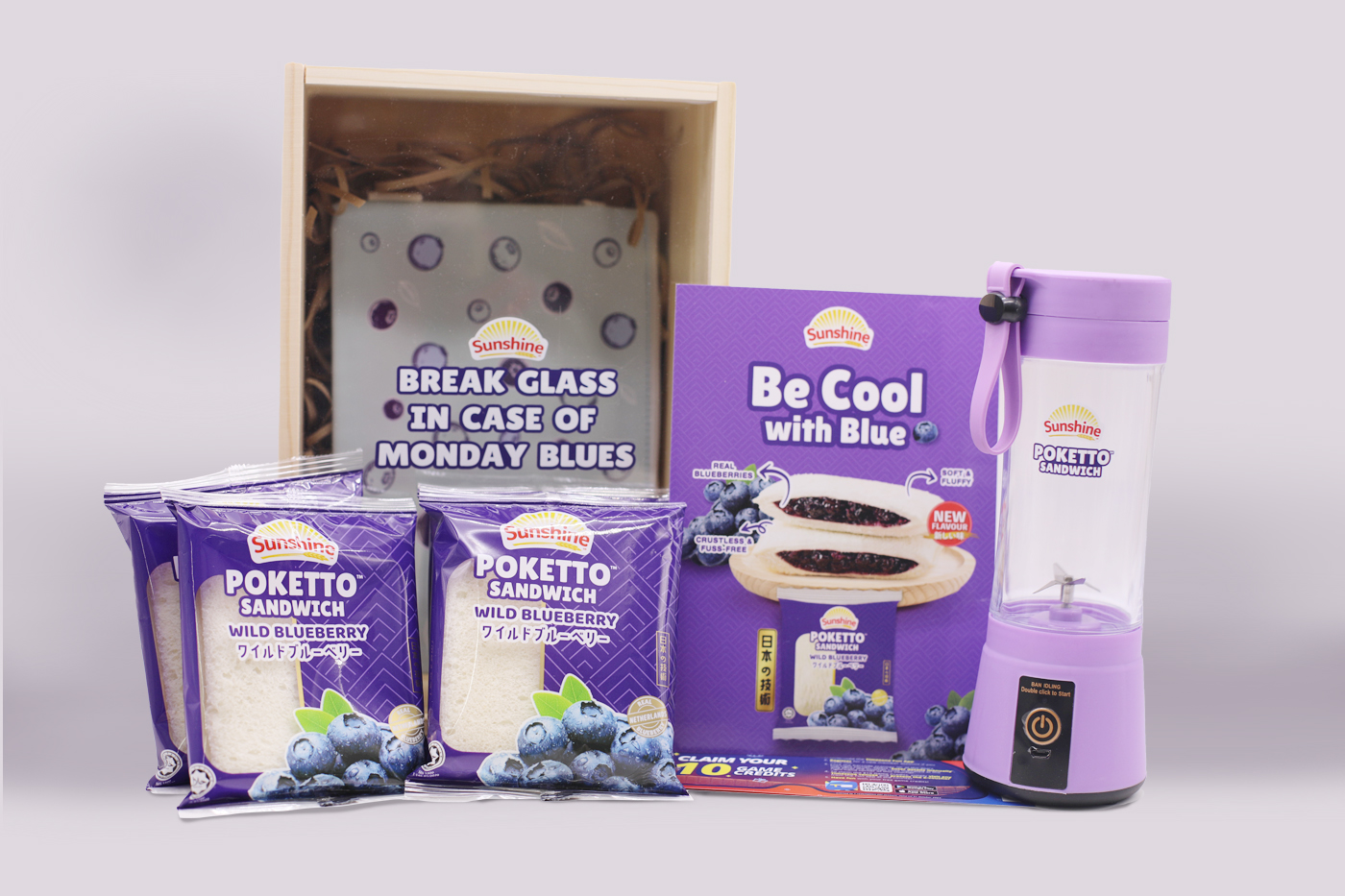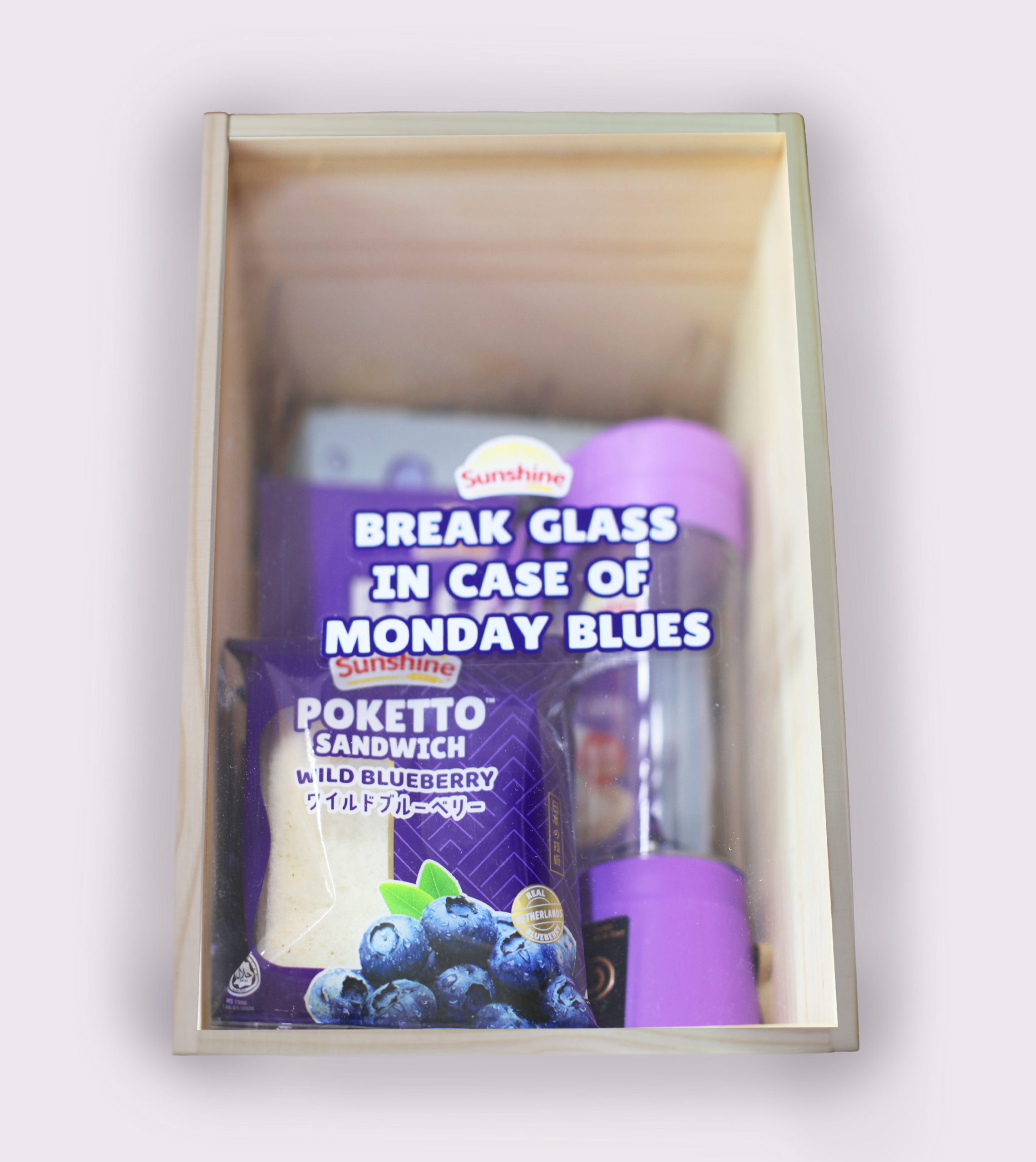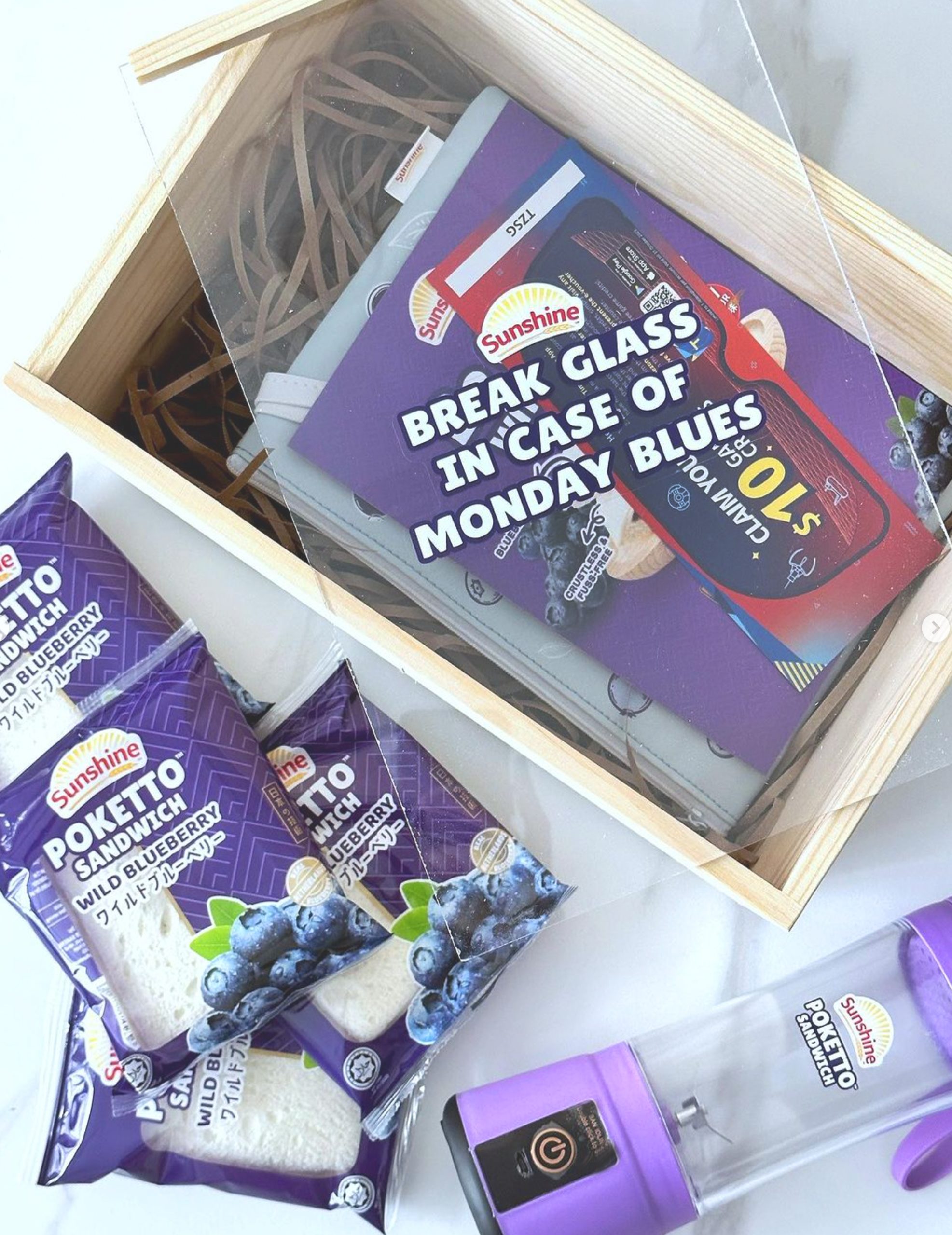 We partnered with a few selected content creators to share how to stay cool on Monday Blues with the Wild Blueberry Poketto Sandwich while resonating deeply with our audience's experiences.


As a result, an impressive 80% of influencers embraced the product, showcasing it through engaging IG reels, captivating carousels, and vibrant IG Stories. This surge of engagement translated into a remarkably high ROI, affirming the campaign's resounding success.