STAMFORD CATERING - Stamford's 25th Anniversary
How do we get people to order catered food when there's no reason to celebrate? On Stamford's 25th anniversary, they wanted a social media plan that could get people celebrating with the brand and ordering catered food.  Thus, we proposed a two-pronged campaign to engage influencers to celebrate and kickstarted a Facebook campaign to drive people to buy catered food.
We curated engaging content around food - the nation's favourite topic - to get people to engage with Stamford's food offerings.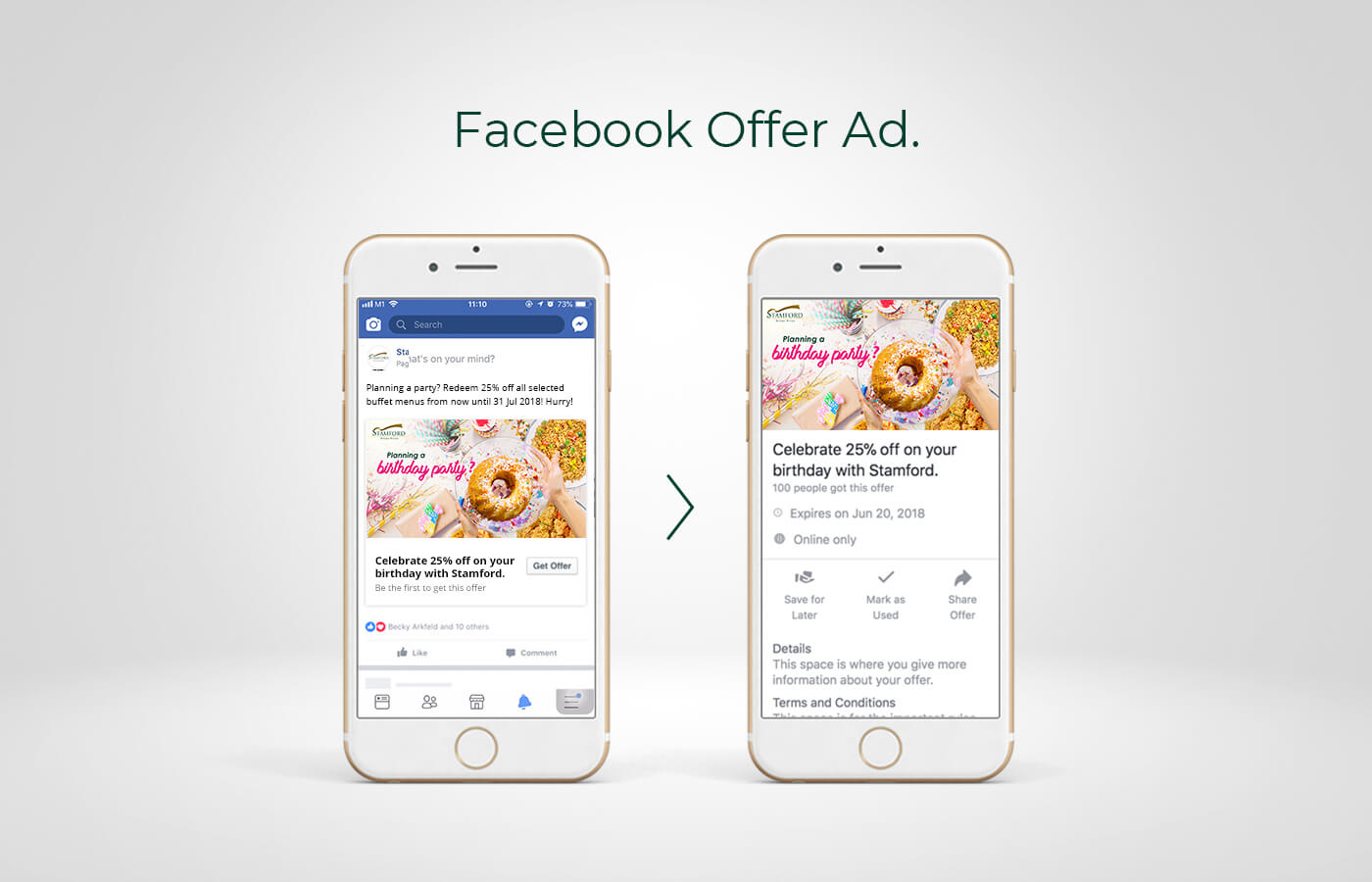 By using a combination of Page Link Ad, Offer Ad and Instant Experience Ad, we created our ads to target Father's Day celebration, Hari Raya celebrations and Birthday celebrations.
The result? An integrated strategy on content and media allowed us to pair content with the appropriate ad unit that delivers an experience to consumers in the digital platform. This resulted in high traffic driven to the Stamford Catering site which generated sales lead for the brand.
June 2018