FRESH ON - Social Media Management
Fresh On was launched a few years back by Eagle Brand to target the youth segment with a product that is well differentiated from its usual products. Fresh On is a roll-on that invigorates the user with different scents and aromas. There was a lot more room for top-of-mind awareness, acceptance of the product, and sales lead in Singapore. This was where the brand reached out to Mashwire.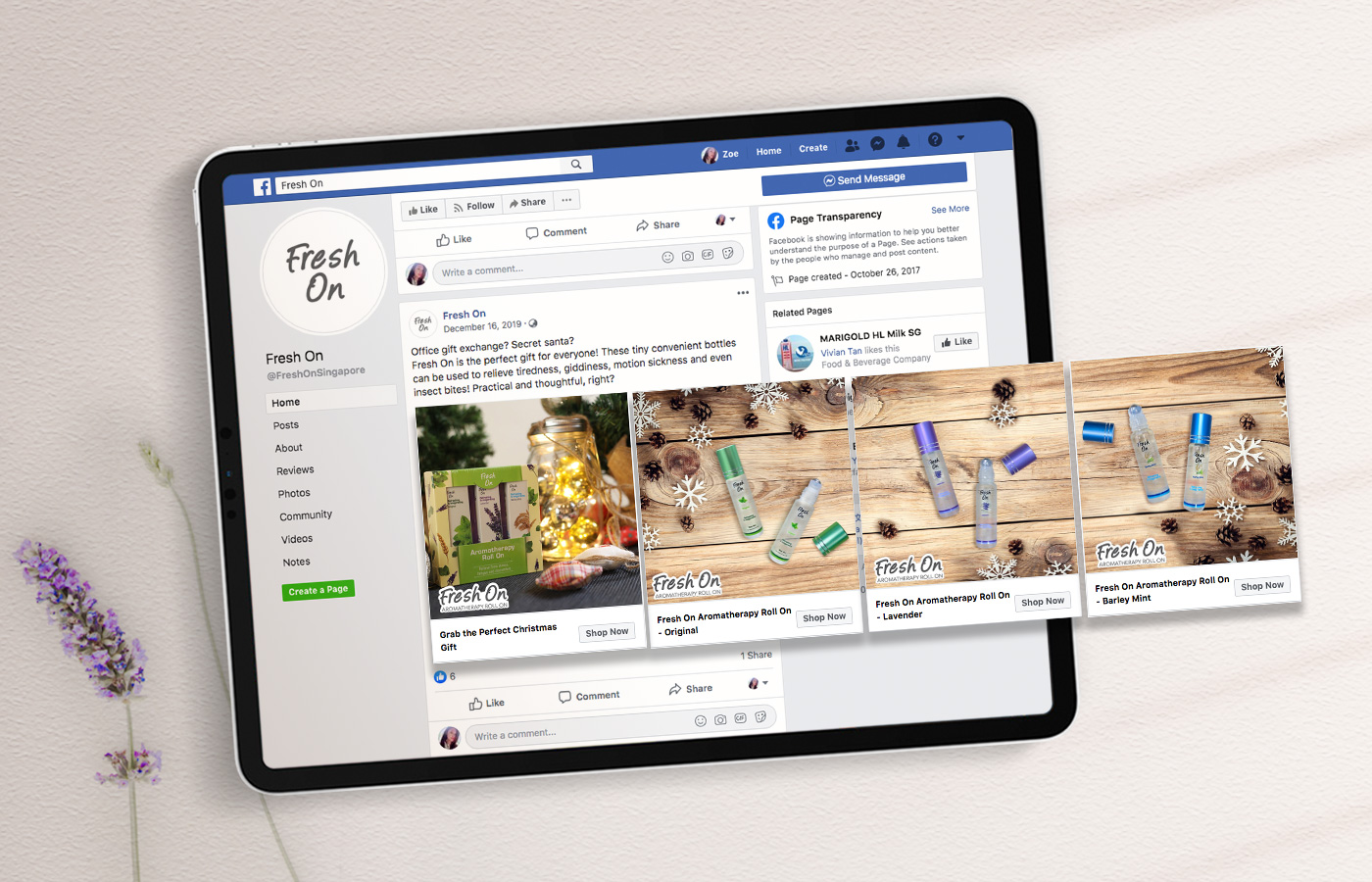 Through research, we found that the target audience is attracted to brands that are aligned to their current and past values. They value heritage for familiarity but do not wish to be perceived as following traditions blindly. Hence, our strategy for Fresh On was to own the pillar of comfort, by integrating the perceived comfort that consumers associate with a brand they trust and the product's functional benefit of providing relief to discomfort.
Leveraging on the travelling / travelling-to-be season, we transformed the Fresh On Facebook page into "Your Mini Travel Companion" page to build content resonance. Also, to drive reach and engagement, we curated the post via interest-based targeting and deployed special ad units such as instant experience ads, carousels, lead ads, and others.
Over the campaign duration, a higher than expected number of leads were gained, and reach and engagement superseded the targets set by the brand.
April 2020