HERSHEY'S – Share Real Love Campaign
With a mission to bring goodness to the world, Hershey's wants to tap on their high brand awareness to encourage people to do good and meaningful actions and be the brand that brings shared happiness.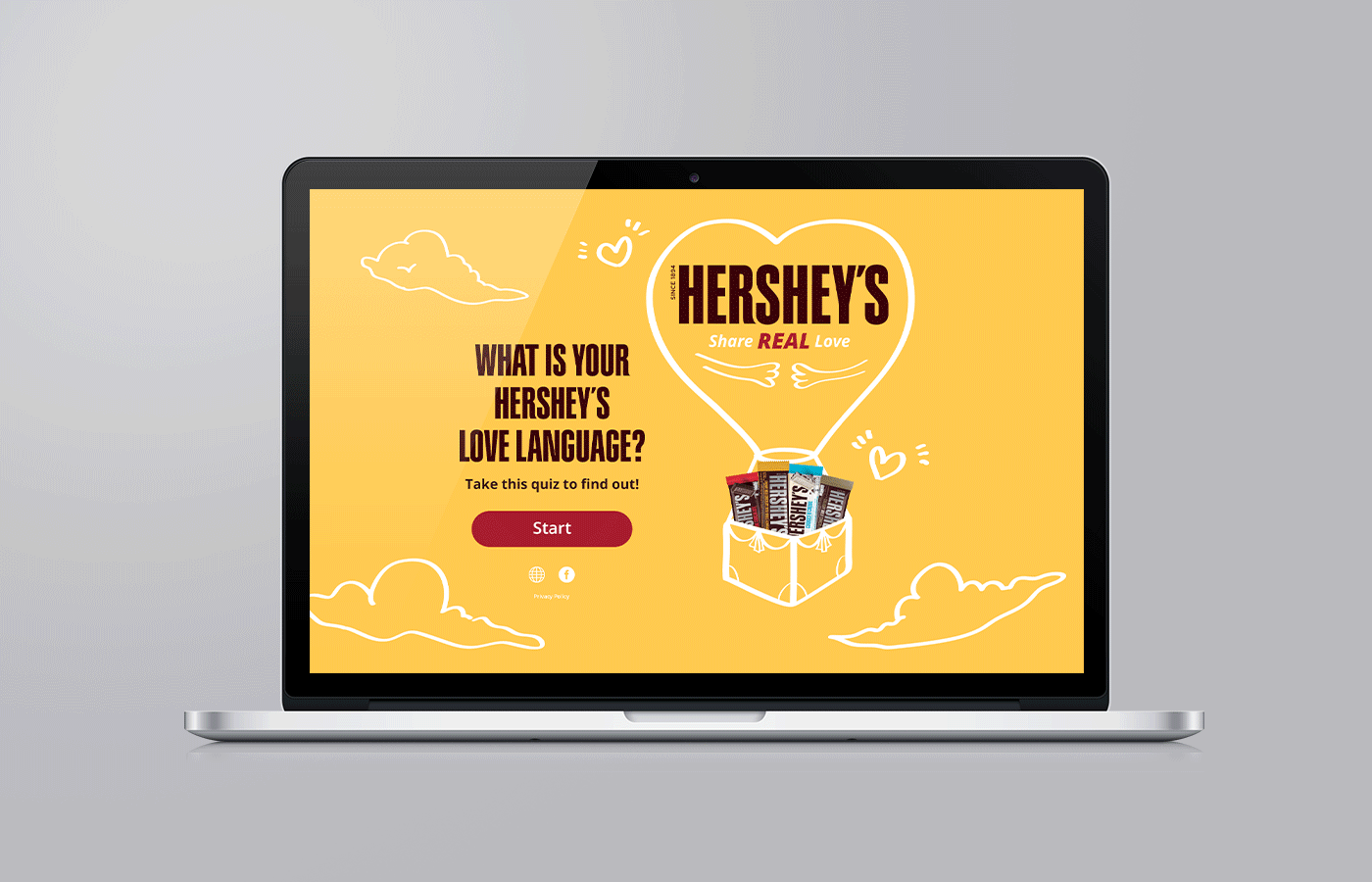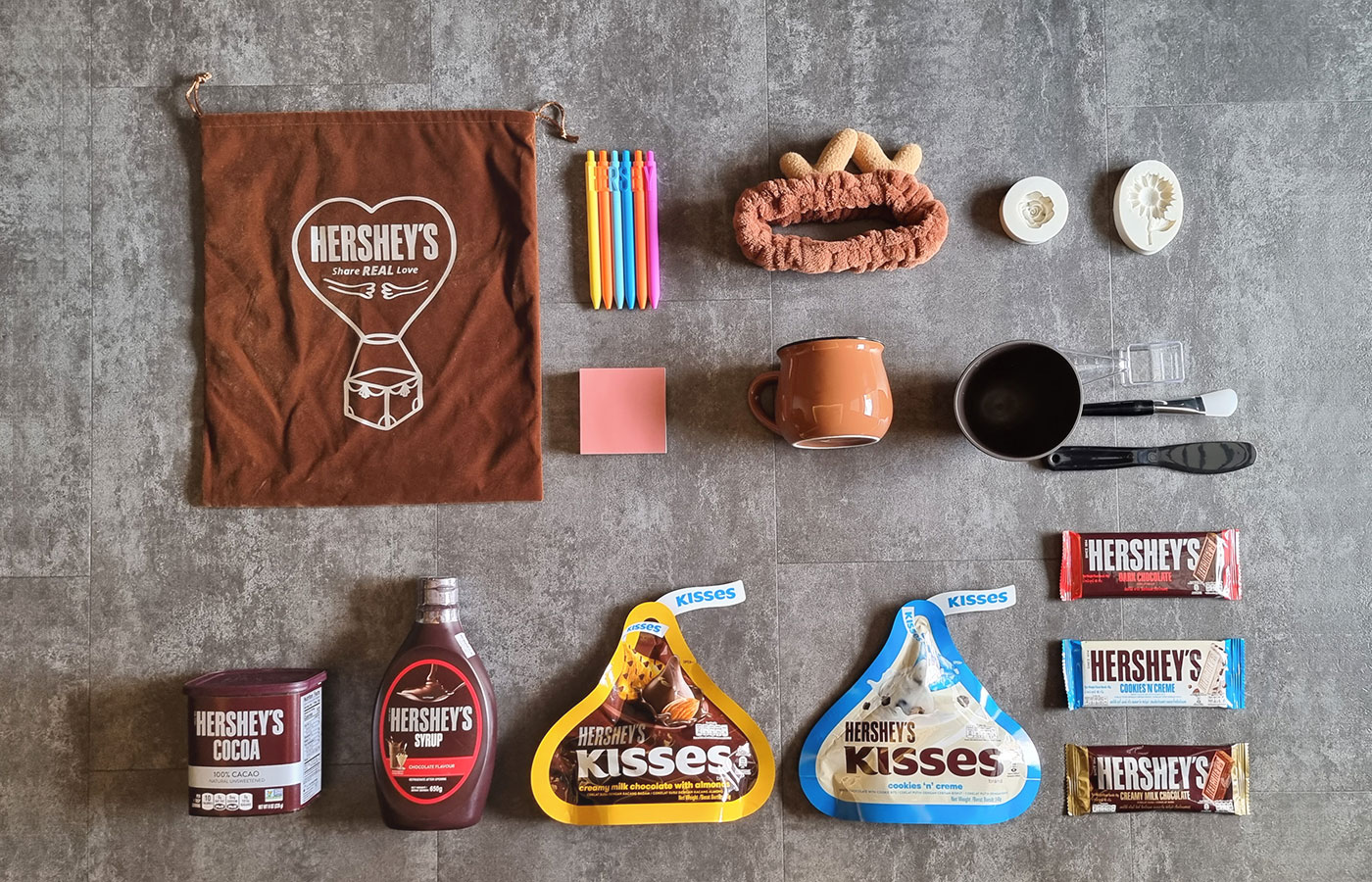 A campaign was created to encourage consumers to show love through meaningful actions while positioning the brand as universal - it is for all people, for all occasions. As there are many ways to show love, we utilised the Love Language concept to encourage consumers to find out their way in showing love. The strategy behind the campaign is to provide curated experiences for consumers which can create and strengthen the emotional ties and positive links consumers have with the brand, thus increasing the brand's overall top-of-mind awareness.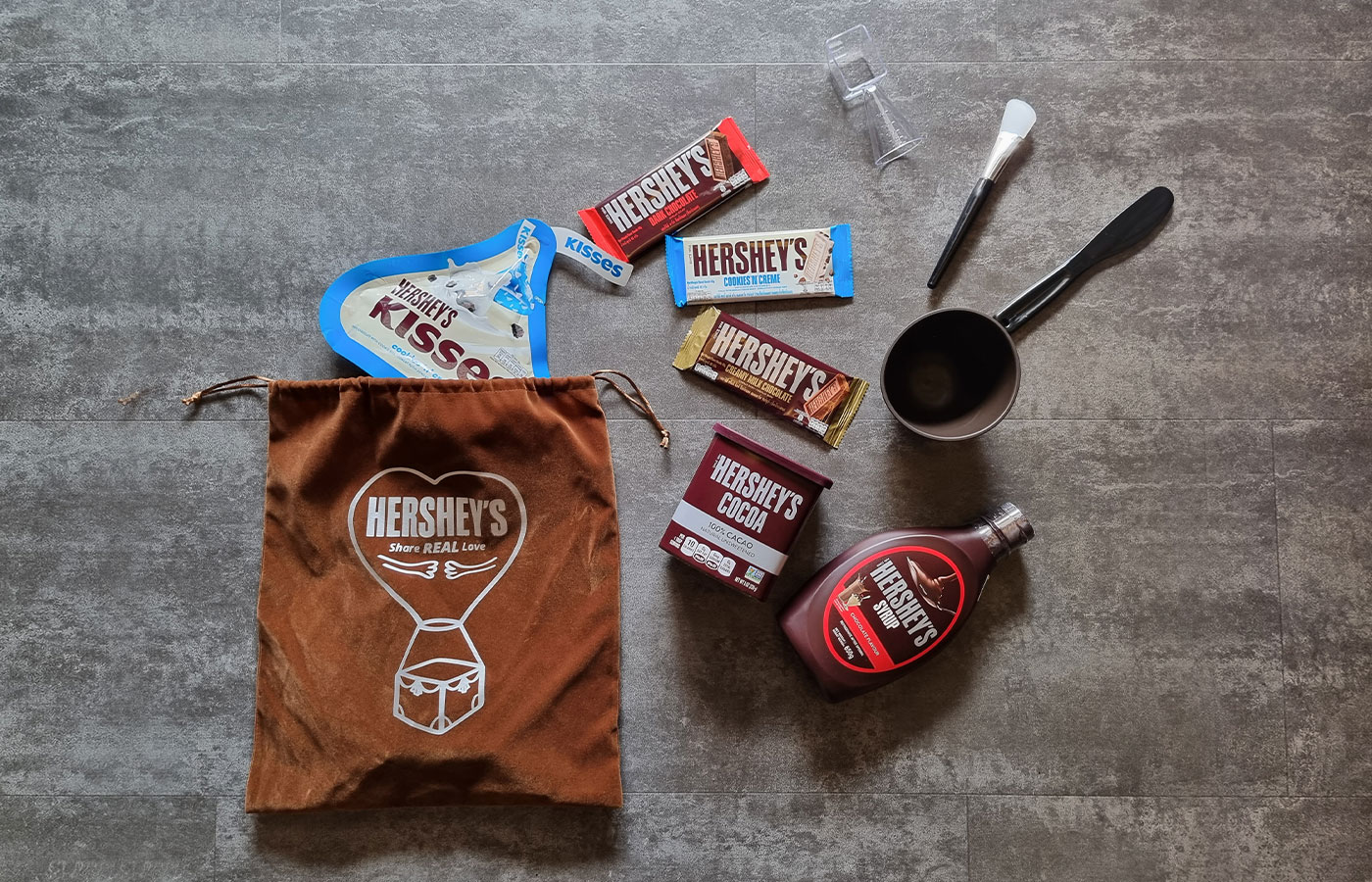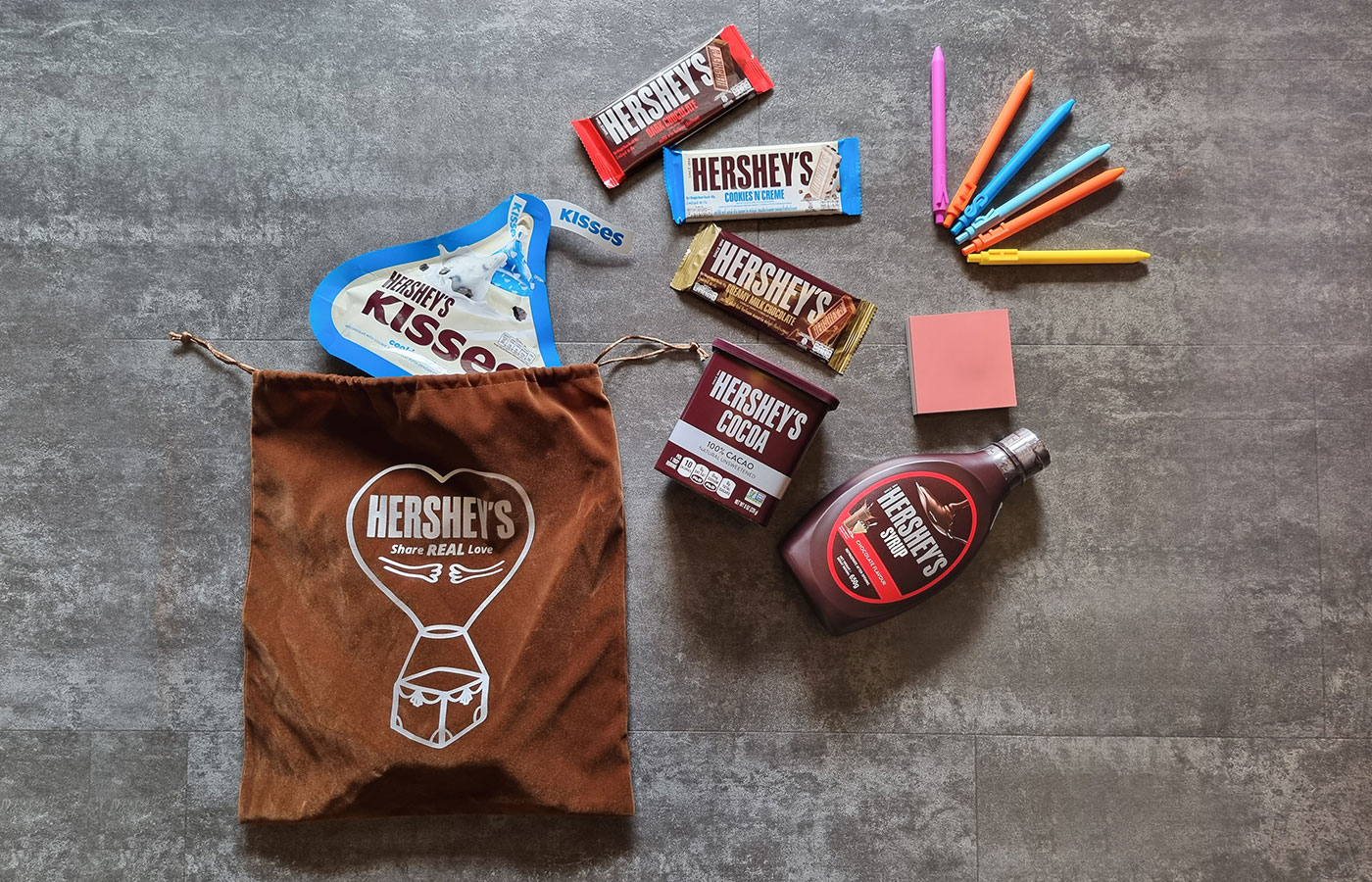 A microsite was first launched for this campaign. Consumers were able to visit the site and by completing the Hershey's Share Real Love quiz, they are able to find out their personal love language. Every Love Language was also being matched with a Hershey's Chocolate Bar to increase brand recognition.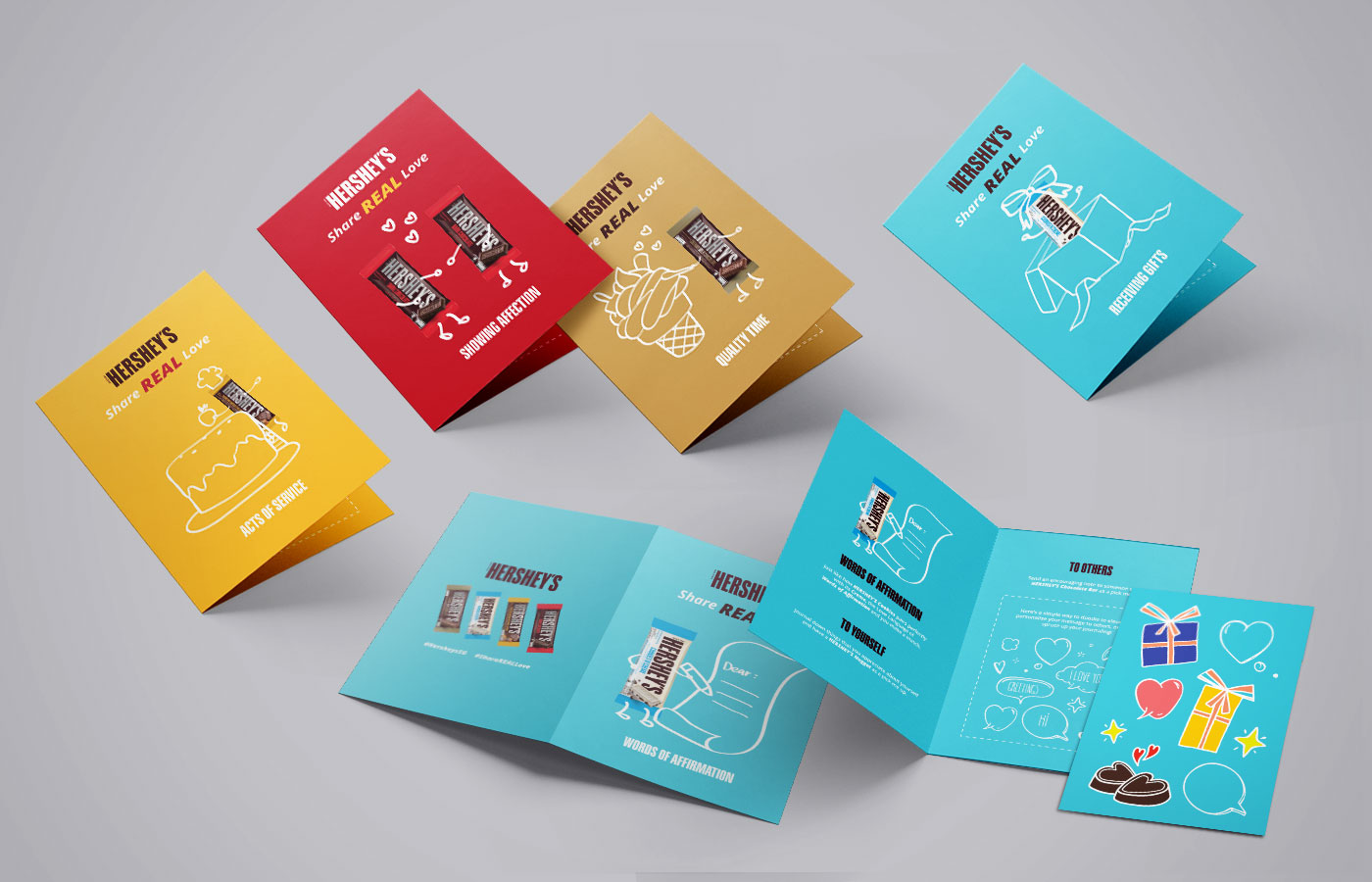 KOLs were then engaged to help share their love for the brand. They were encouraged to complete the quiz and a personalised media kit based on their love language was delivered to them. The same experience was also shared with some of their friends and family. The KOLs then shared their brand experiences on their personal social media platforms and encouraged their fans to take the quiz to find out their Hershey's love language. Apart from that, we extended our reach further through blind seeding, which amplified the brand message and campaign, which is "Share Real Love".
Despite everyone's unique love language, Hershey's can be the universal love language for everyone on different occasions.
December 2021