MASHWIRE- Mid-Autumn Corporate Gifting 2021
As a tradition in Mashwire, the festive periods are a time for us to celebrate and bond, reminding us to rejoice on these special occasions amidst our hectic lifestyle. Rather than the usual gifting of festive presents, we believe in creating and curating our gifts to connect with our clients and partners.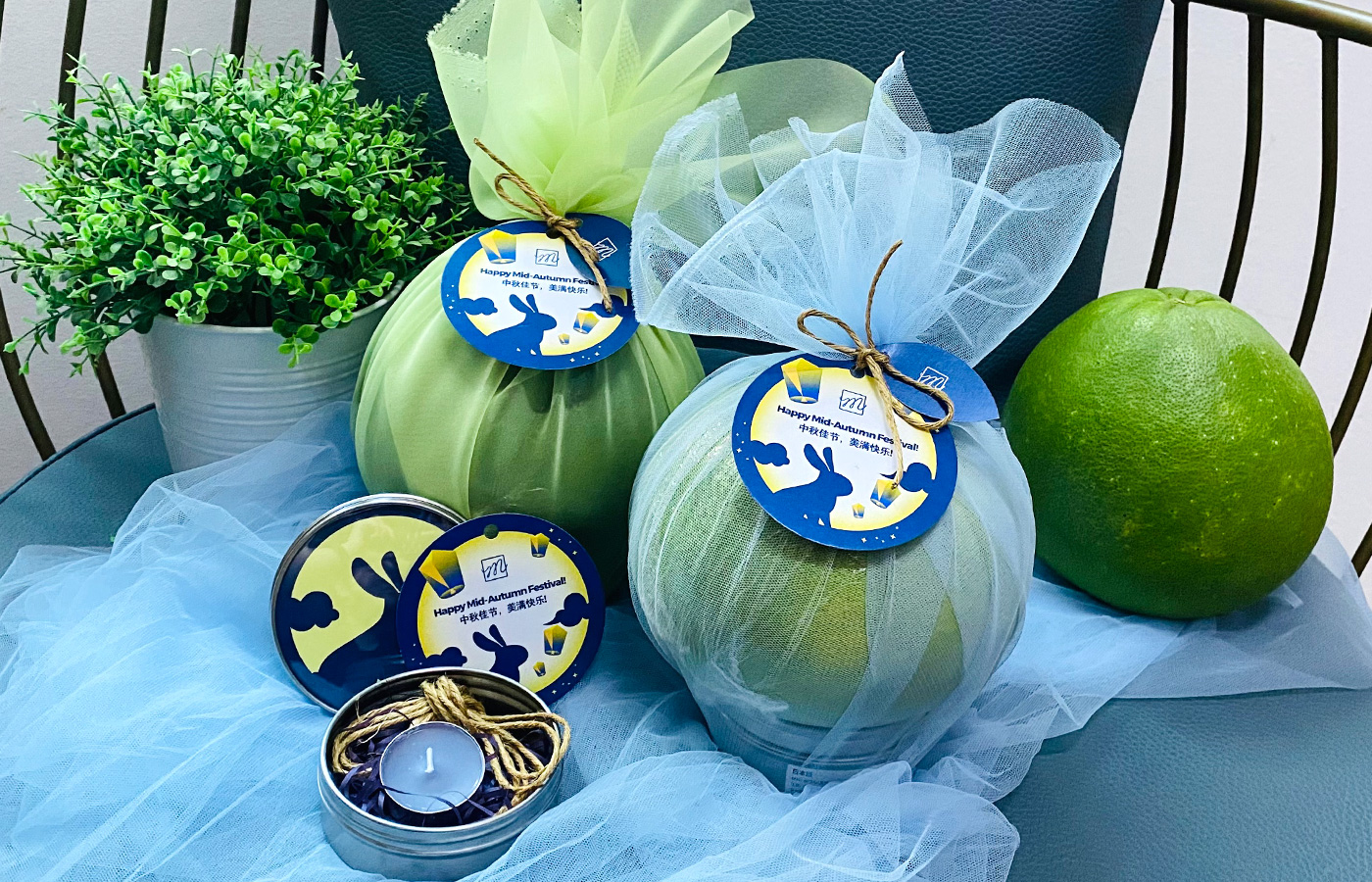 This Mid Autumn, we decided to go a little further than our previous hand-crafted mooncakes. Being cautious in this pandemic situation, we created a Mid-Autumn Pomelo Kit which consists of a pomelo (of course), a scented candle and stencils in rabbit cut-outs. Pomelo, being an often forgotten primary festive food during this festival, is believed to bring good luck to the family. It is also an occasion where children carry lanterns to brighten the night and bring prosperity to their family.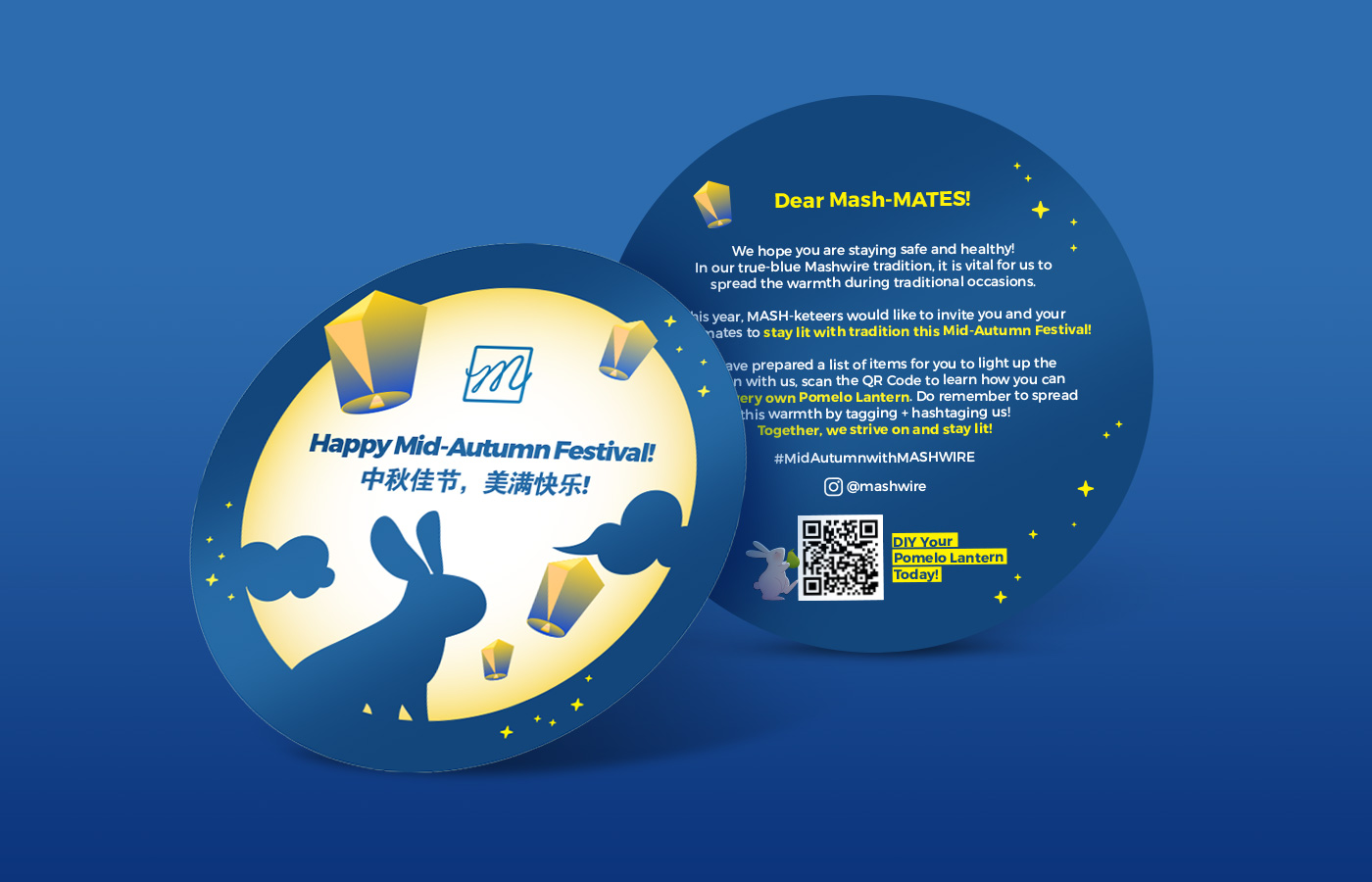 Integrating back to digital, a how-to video was created to give a quick 30 seconds guide on how to create that very personalised pomelo lantern. The video can be viewed by scanning the QR code on the gift, or simply visiting our Instagram page. An EDM was also launched on the festive day as a reminder to celebrate the occasion with our DIY lantern. By getting hands-on, we hoped our clients and partners had an enjoyable and fun time with this simple activity, where we specially curated to celebrate meaningful relationships.
October 2020