OCEAN HEALTH – New Product Launch Influencer Programme
To accommodate and meet the increasing needs of consumers' time-tight and fast-paced lifestyle, Ocean Health launched their new Fast Absorb Iron Energy Formula Sachets. The new product features include fresh berry taste with no metallic aftertaste, fast absorption and convenient consumption.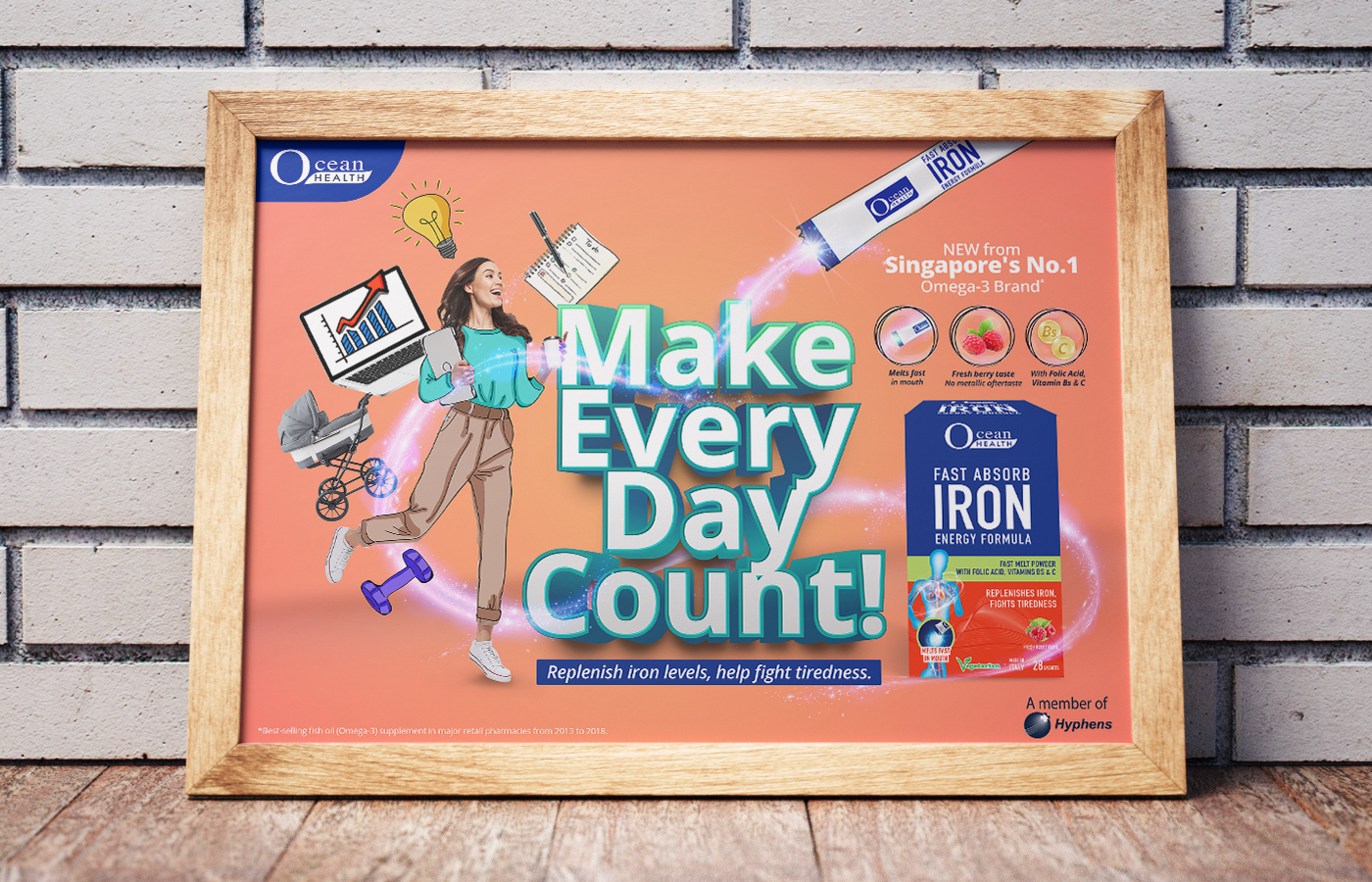 Ocean Health engaged Mashwire to raise awareness of understanding and learning about the importance of iron deficiency. Following next, to craft a media kit to introduce their latest product - Fast Absorb Iron Energy Formula Sachets.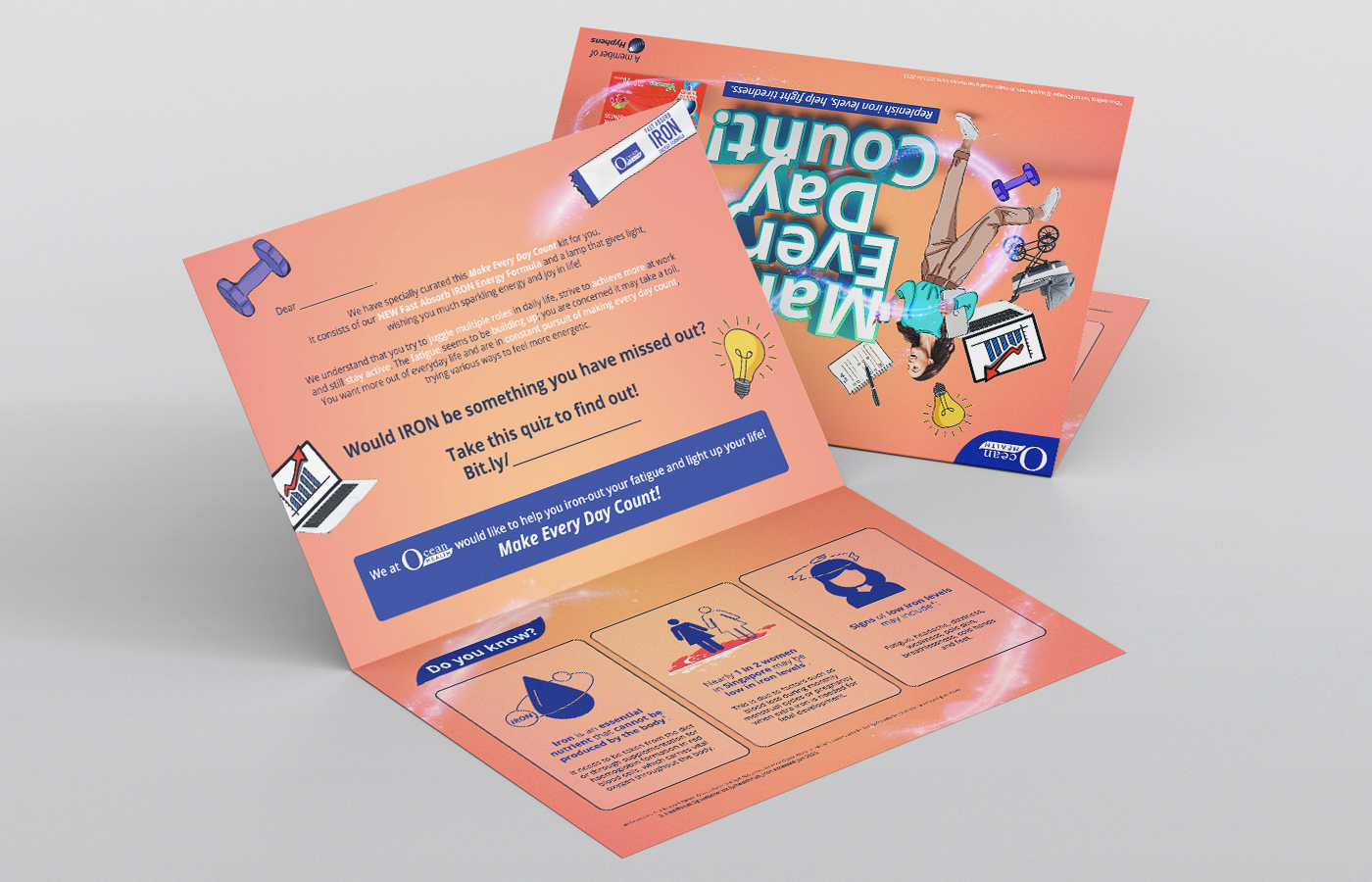 To kickstart the journey, influencers participated in a lifestyle quiz that was created on a microsite. The quiz seeks to challenge influencers to learn more about iron deficiency based on their lifestyle. Not only did the quiz equipped influencers with valuable information about Iron deficiency, it also helped to connect the influencers to the brand and its products. It created a value-added experience for the influencers, as compared to the usual receiving a media kit and crafting content around it. The strong benefits of bringing the influencers through the entire journey was evident in their posts as they resonated and related to the products.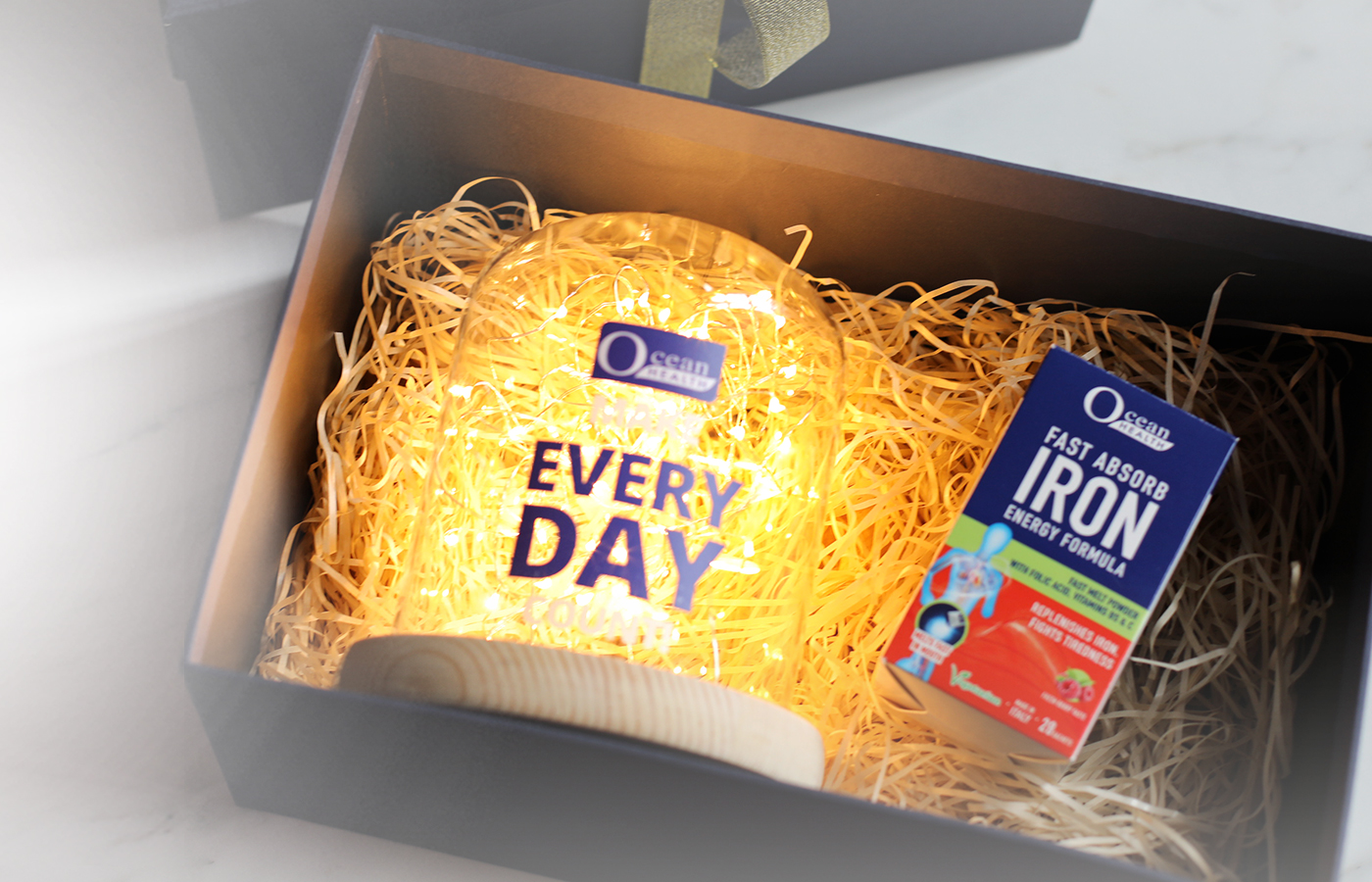 The Make Every Day Count Kit consists of a box of Ocean Health Fast Absorb Iron Energy Formula and an aesthetically designed table lamp display that glows. The items thoughtfully selected, they are reusable to ensure sustainability and reduction of waste.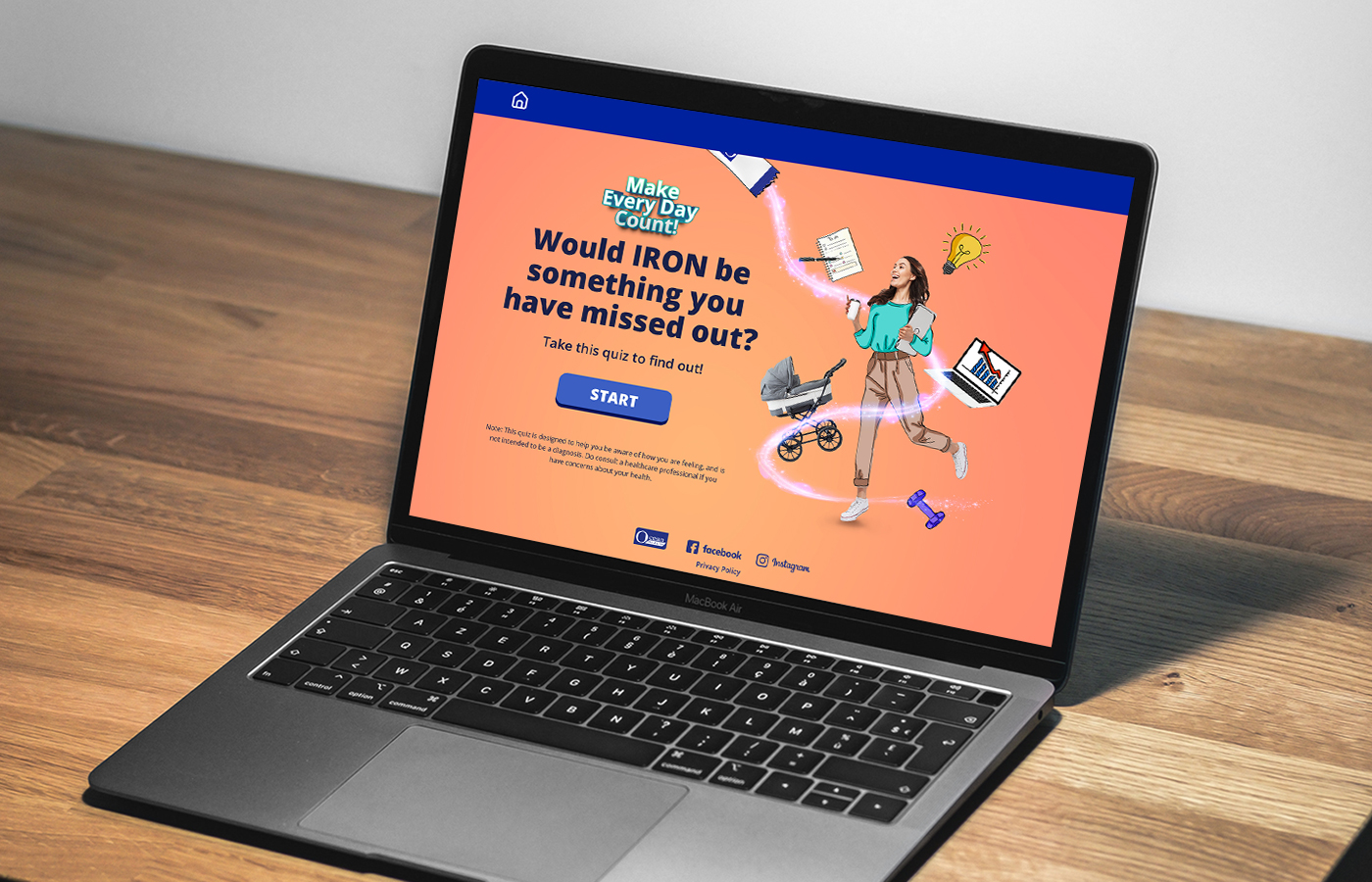 Ocean Health's new Fast Absorb Iron Energy Formula Sachets enjoyed the generated buzz as it drove higher awareness and interests among targeted consumers.
October 2020