SINGAPORE PRESS HOLDINGS - Brand Communication Internal Publicity
Singapore Press Holdings (SPH) is a company with multiple and diverse businesses with its core business in the publishing of newspapers, magazines and books in both print and digital editions. The company realised that consumers and even their internal stakeholders were not familiar with their other arm of businesses such as events, properties, nursing homes etc. Therefore, an internal communication exercise was created to help raise awareness of SPH's businesses as a whole.
The campaign's primary target audience was the employees of the company, as what better way to raise awareness by having the company's own employees as advocates.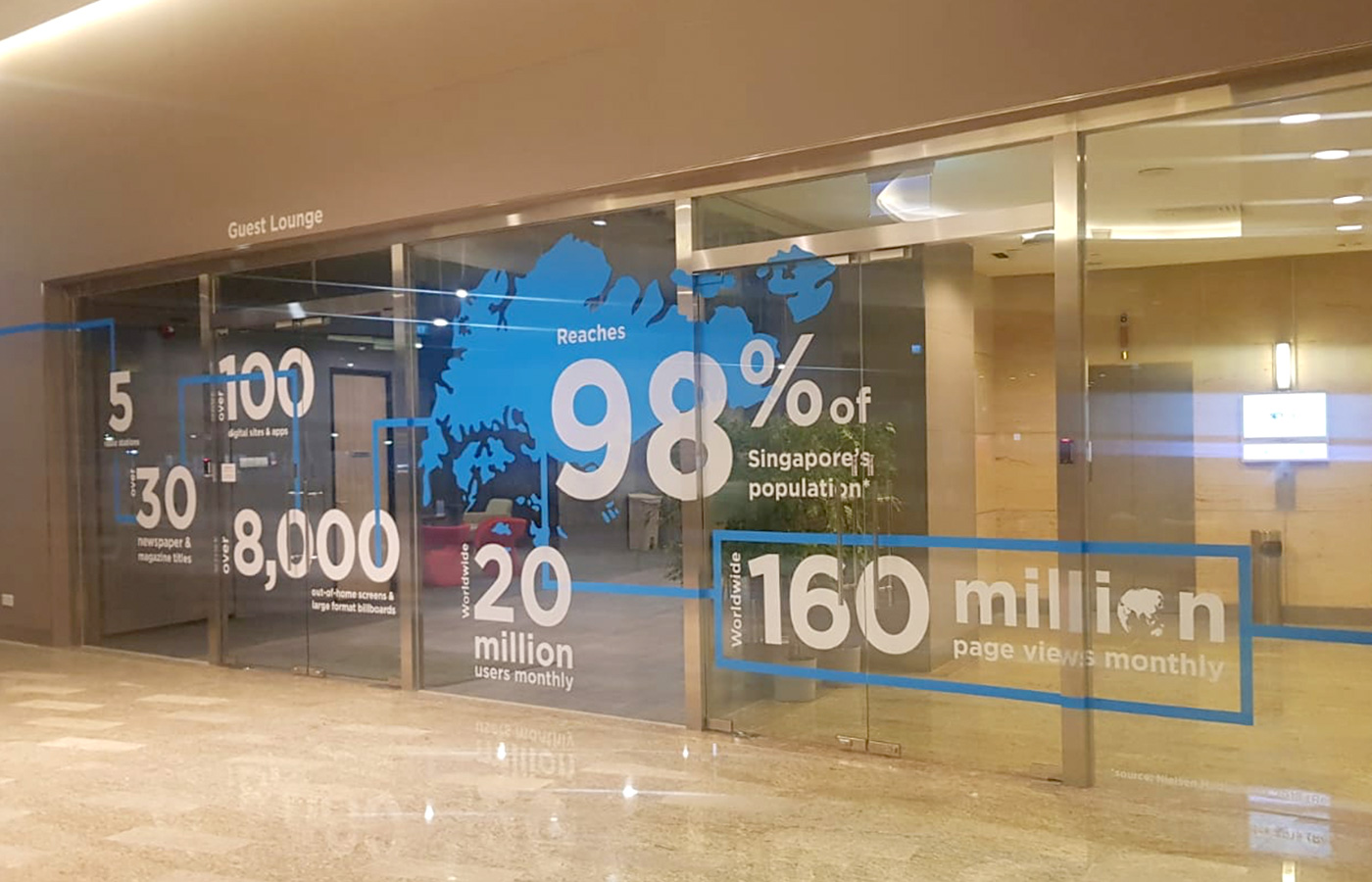 The project kicked off by doing a survey internally and gathering information from different business units then piecing them together. The survey question framework was in a quantitative format so results would provide consistency. Statistics were then being consolidated and compiled. This was done so that the different businesses can be presented in a common form and viewers are usually impressed with big numbers which helps them to remember. Various information collected includes the number of content produced daily, publication, radio station, outdoor panels, kiosks as well as properties, and how widely the reach is for each media. With the extensive information collected, they were designed and put into infographic format with engagement which will help viewers to interact and remember the information better.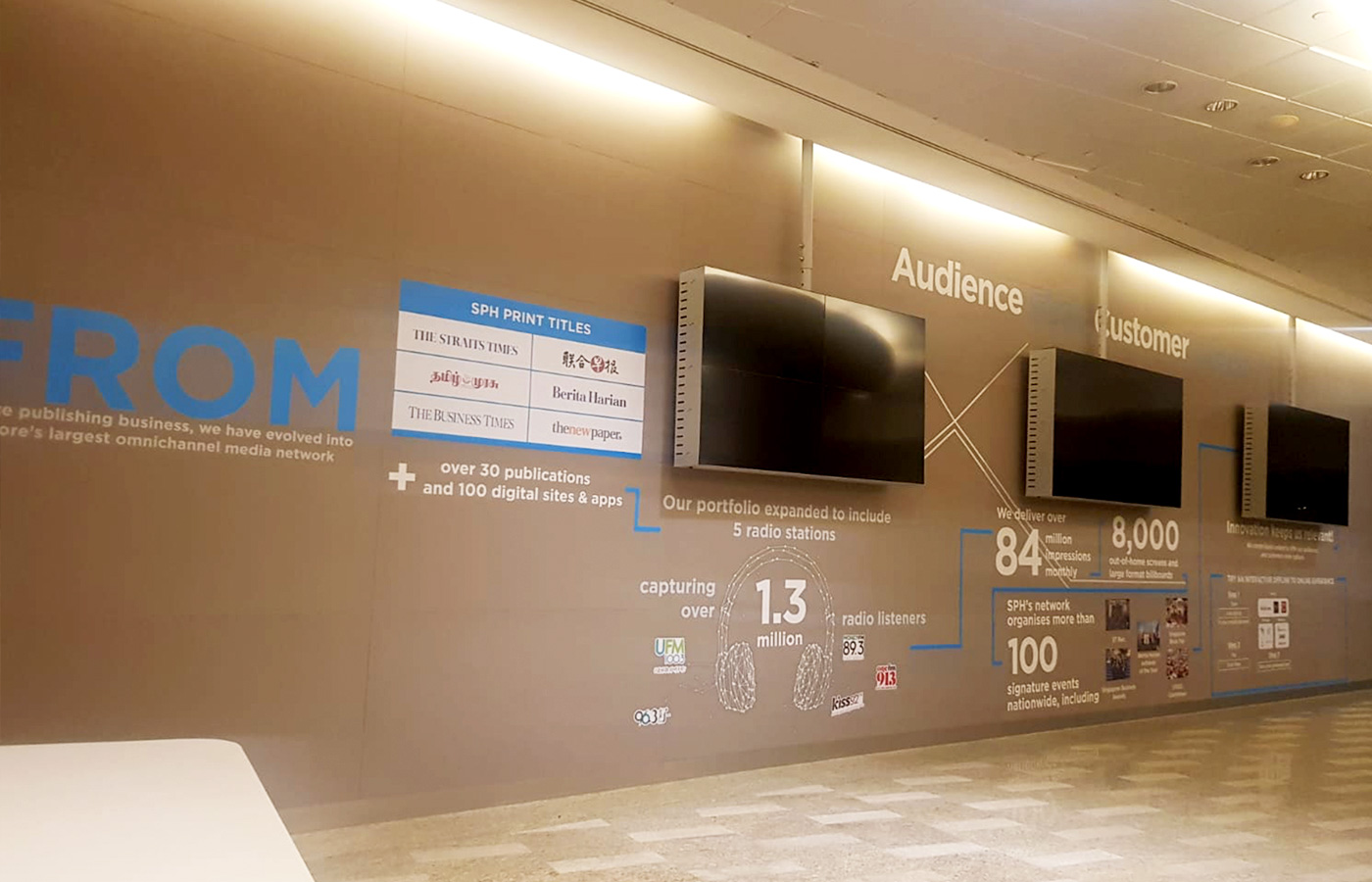 SPH converted their entire lobby into an education area where all these information were presented to employees and visitors. Every space, including the waiting area and stairs, were carefully designed with 3D and interactive elements which helped capture the attention of the TA. Tablets were displayed for TA to learn more about the company in an interactive way. There were also photobooth and backdrops set up to create an insta-worthy environment for photo taking. This has created an innovative and experiential learning environment to the TAs who were working and visiting the compound.
After the campaign ended, an internal poll was conducted with more employees aware of and understands what SPH business is. Employees became SPH ambassadors who generated word-of-mouth and helped spread information about the company internally and externally.
January 2021