STRONGBOW - Social Media Management
With the challenge of differentiating from its strong local competitor, Strongbow commissioned Mashwire to develop its content strategy and manage its Facebook page to strengthen brand and SKU awareness, as well as trial and conversion.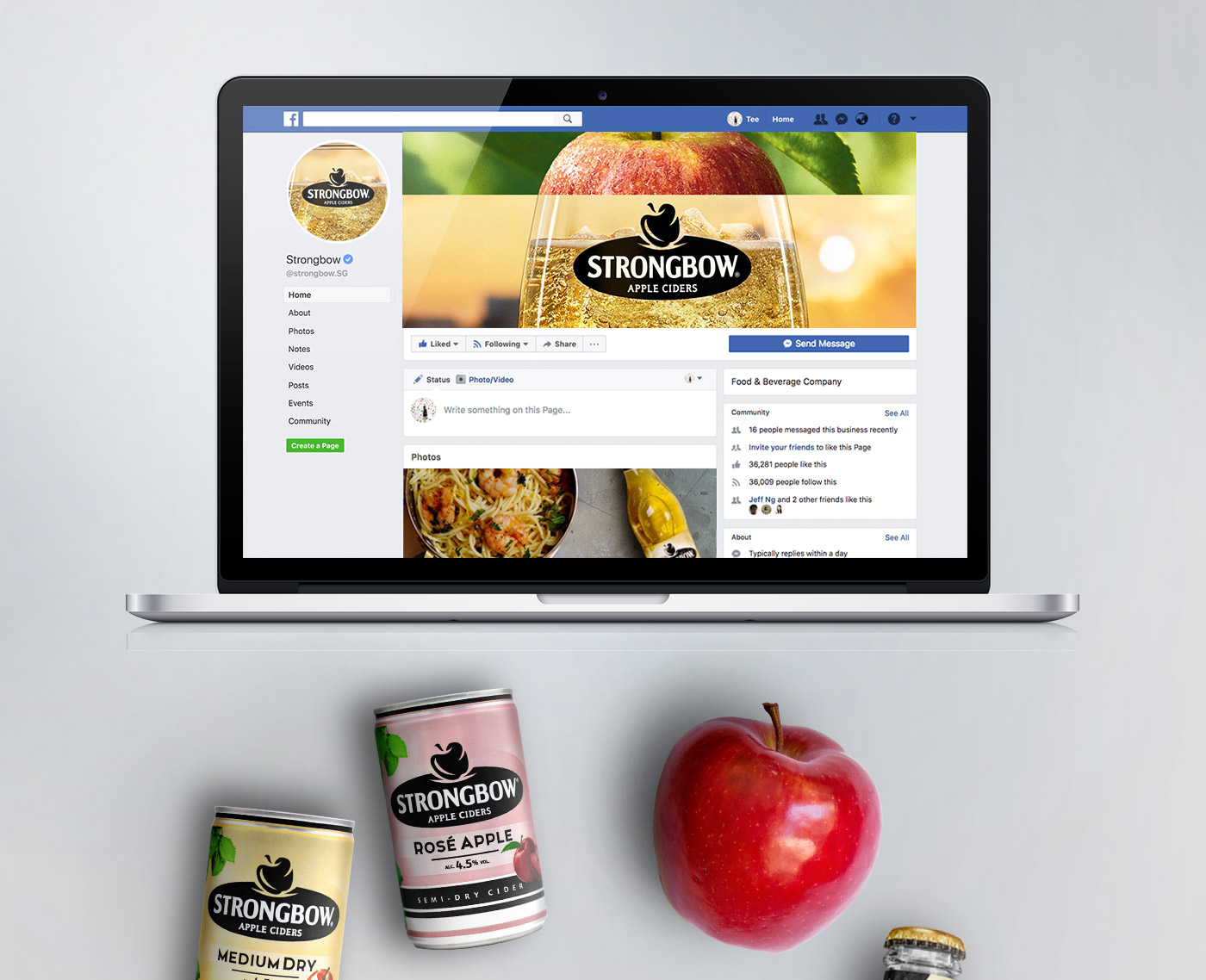 Audience insights revealed that time scarcity was the main concern - whilst many believe that they need a break, they are afraid to take one due to the societal expectations or societal definition of success. The work-life balance then becomes a dream that many yearn to achieve.
The strategy for social media was thus to show them a new perspective in life. While balance is important, getting there requires a journey, one step at a time. To integrate "work" and life, we'd strike them with the cider side of life, making serious fun, indirectly expanding space for the serious things in life!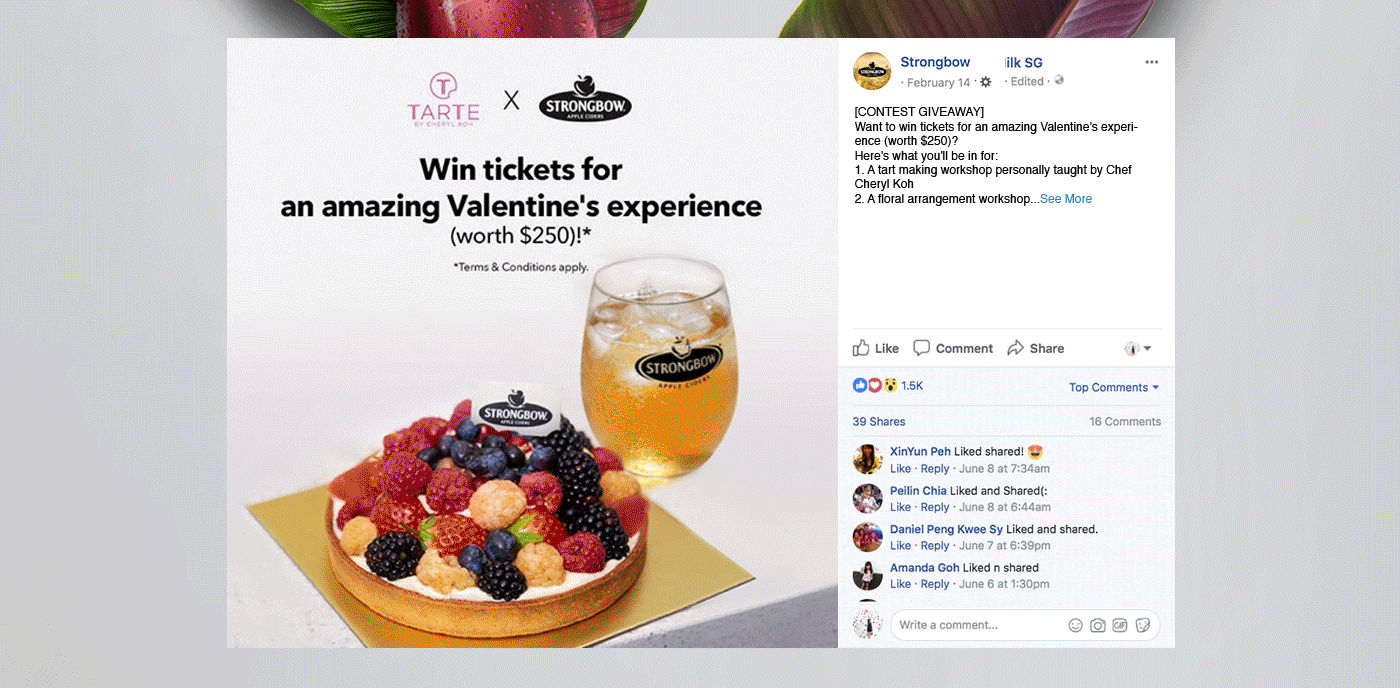 To differentiate Strongbow from its competitors, we anchor the content with Strongbow cider occasions to drive conversion, the Facebook posts integrated fun, while highlighting that cider drinking should be a casual decision instead of a serious choice. We also started owning the occasion of Sunset, the time where fun should start but often filled with "obstacles".
Over the course of the year, social media played a pivotal part in our many campaigns – Mini Cans, Mixology, and Valentine's Day.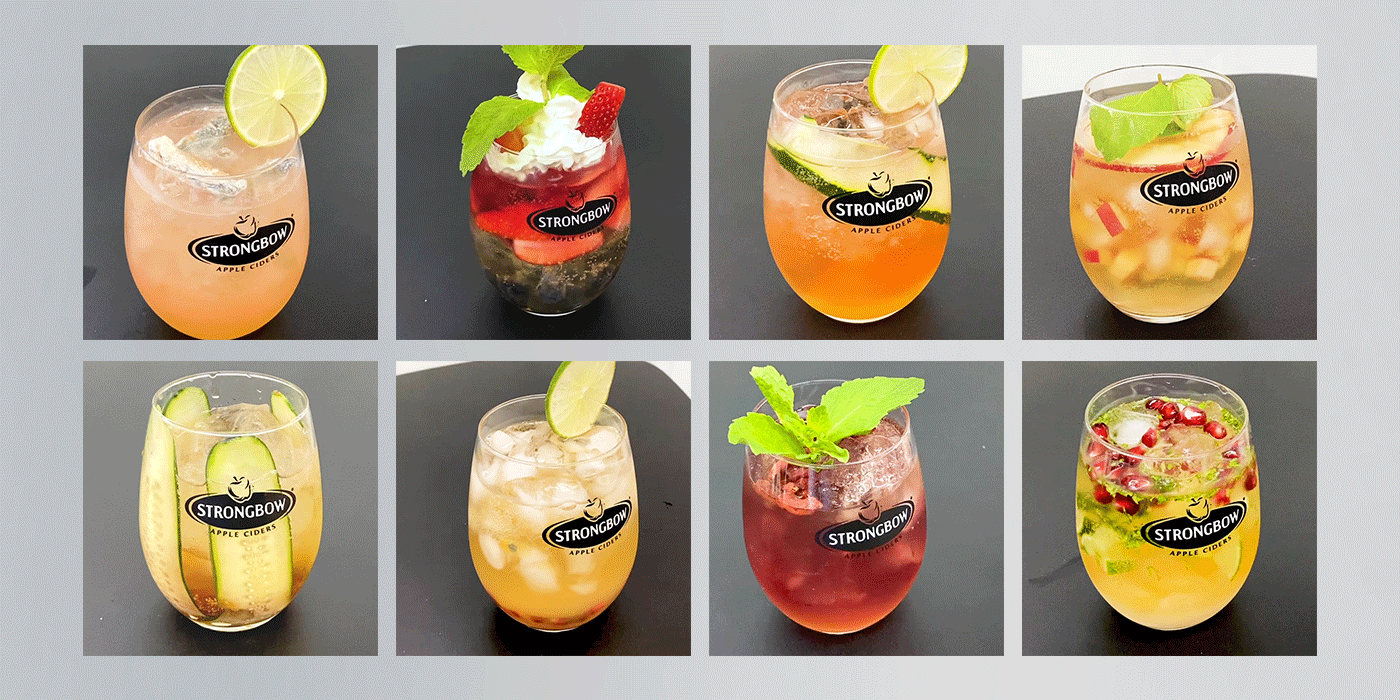 Through our posts, we successfully drove reach, engagement, and e-commerce sales for Strongbow.
April 2020