YEO'S - Ramadan with Yeo's Campaign
Partnering with Yeo's to push their Yeo's Soy Bean Drink as the chosen beverage to target Ramadan month, we brought the classic beverage closer to the hearts of many Singaporeans who have celebrated Ramadan and Hari Raya through a variety of activations. We found out that most non-muslim Singaporeans have little knowledge about Ramadan other than associating the month of Ramadan as a fasting month that leads up to Hari Raya Puasa.
Hence, we conducted surveys with Muslim consumers to gain a deeper understanding of the pillars and virtues of Ramadan. Mashwire raises curious questions such as their usual practices during Suhoor and Iftar, foods that the family would consume in the morning to sustain them throughout the day, and so on. Answers coming from Muslim consumers helped Mashwire to gain insights into the Ashra pillars, virtues and key tenets of Ramadan. In addition, Our consumer research has shown us a surge of digital social usage pre-Ramadan, especially on food-related content in preparation for the upcoming fasting month. Through our understanding with the locals who practised Ramadan here and also the purchase patterns at convenience stores, we realize that our target audience is often "spoiled" by the many promotions made available by competitors, especially during the Ramadan period. Hence, consumers usually fall back on price promotion as the deciding factor for purchases. Therefore, other forms of emotional appeal have to be introduced to distinguish Yeo's from other competitor brands to draw attention to them. Thus, we created a hashtag - #RamadanWithYeos which integrates throughout the campaign. In addition, a video commercial was created to educate and emphasize the importance of community and togetherness that Ramadan's values coincidentally advocate. By leveraging on the Goodness of Ramadan values and Yeo's as an anchor to drive that emotional appeal to the consumers, we have successfully grappled the hearts of many Singaporeans in the Campaign video and associating it with Yeo's very own Soy Bean Drink.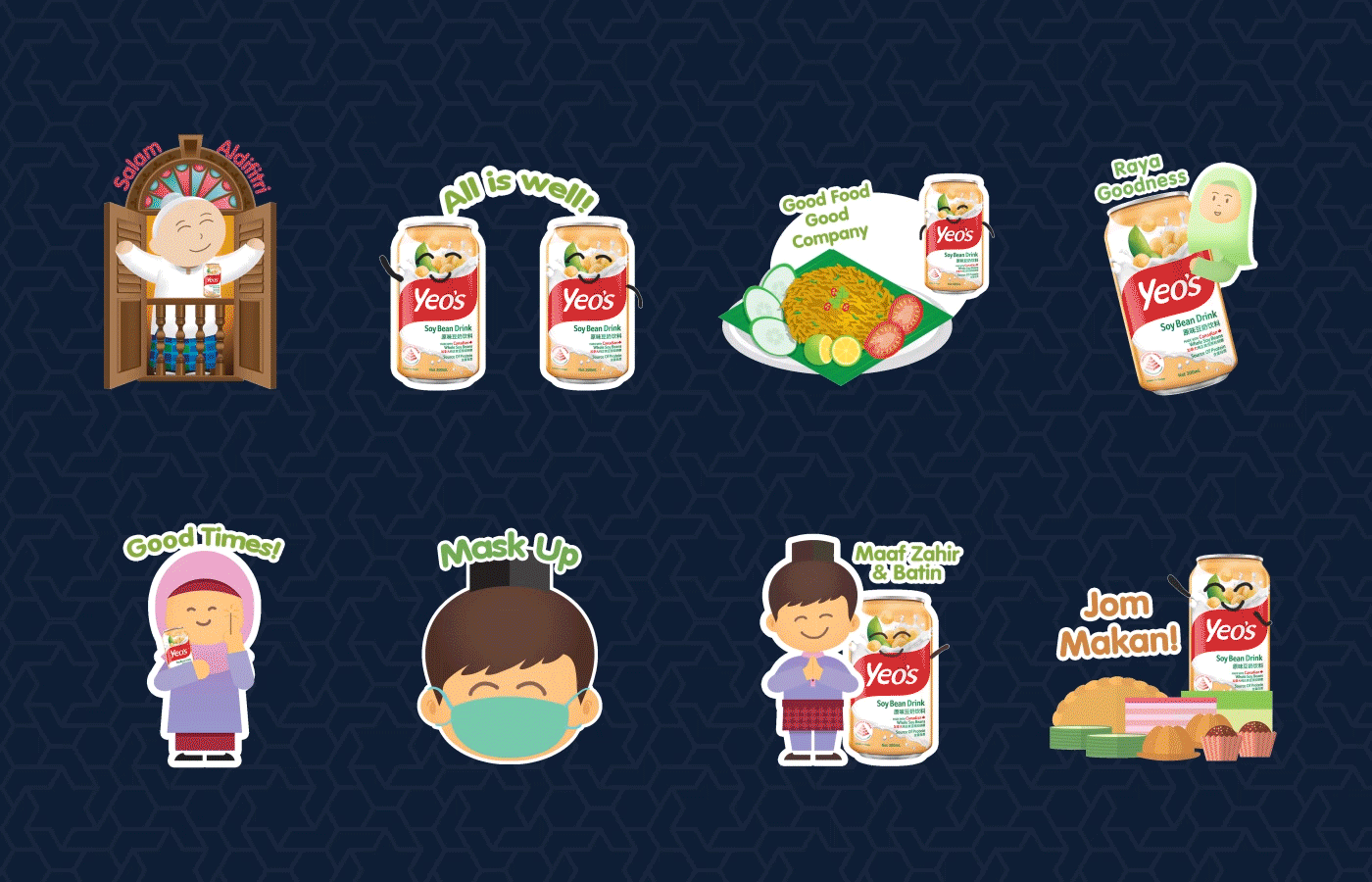 We have amplified the gift-with-purchase (GWP) marketing approach online through the use of carousels. Furthermore, we directed our focus on Hari Raya Puasa (HRP) stickers and Ramadan Ashra's motivational quotes through Instagram Stories to further engage the younger, tech-savvy crowds on the Goodness of Yeo's in their Ramadan journeys.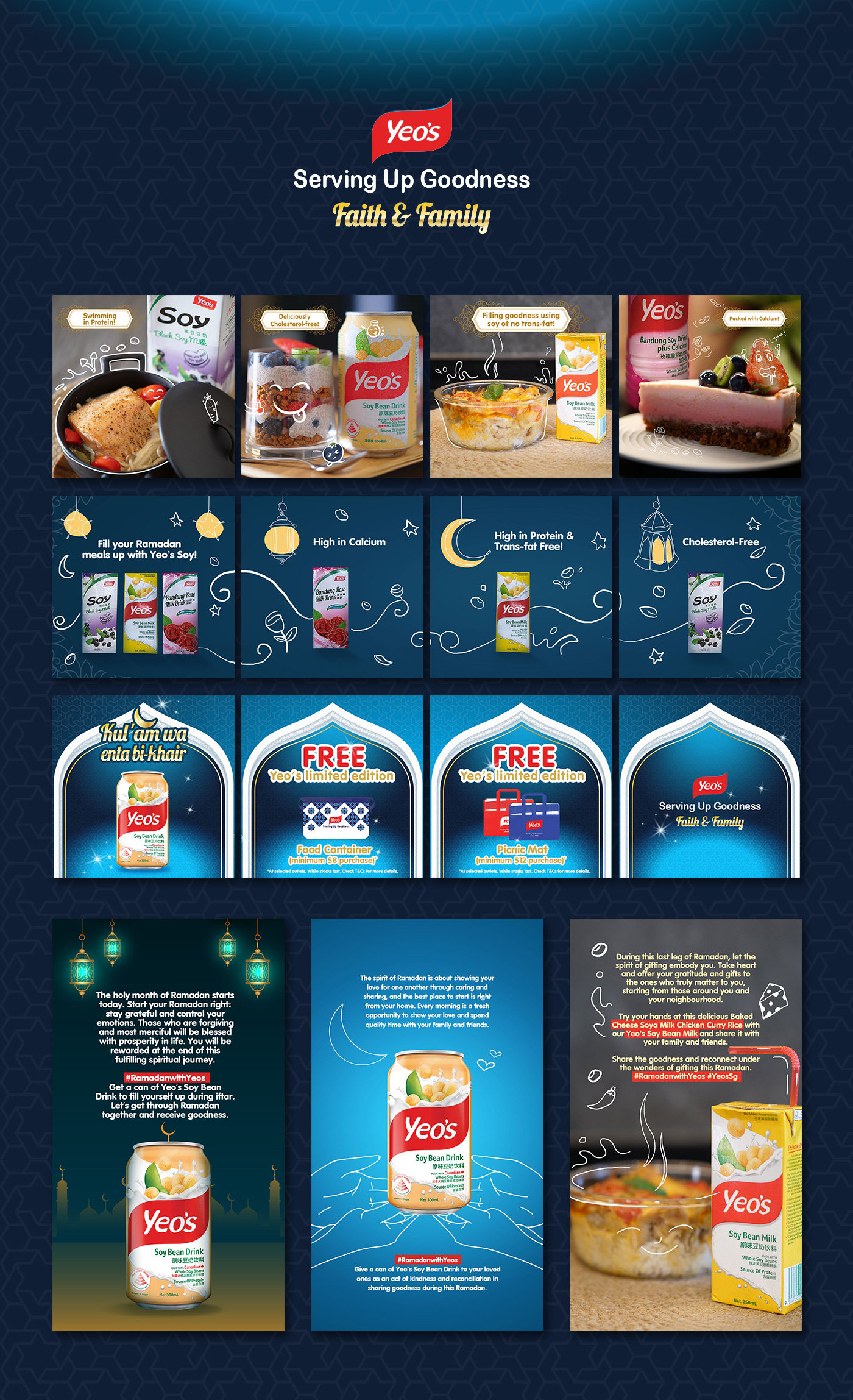 Leading up to the campaign, we have also created and integrated four of Yeo's Ramadan recipes after understanding the high engagements surrounding the promotion of recipe content during Ramadan periods and recognizing the goodness of sharing as a key tenet of Ramadan.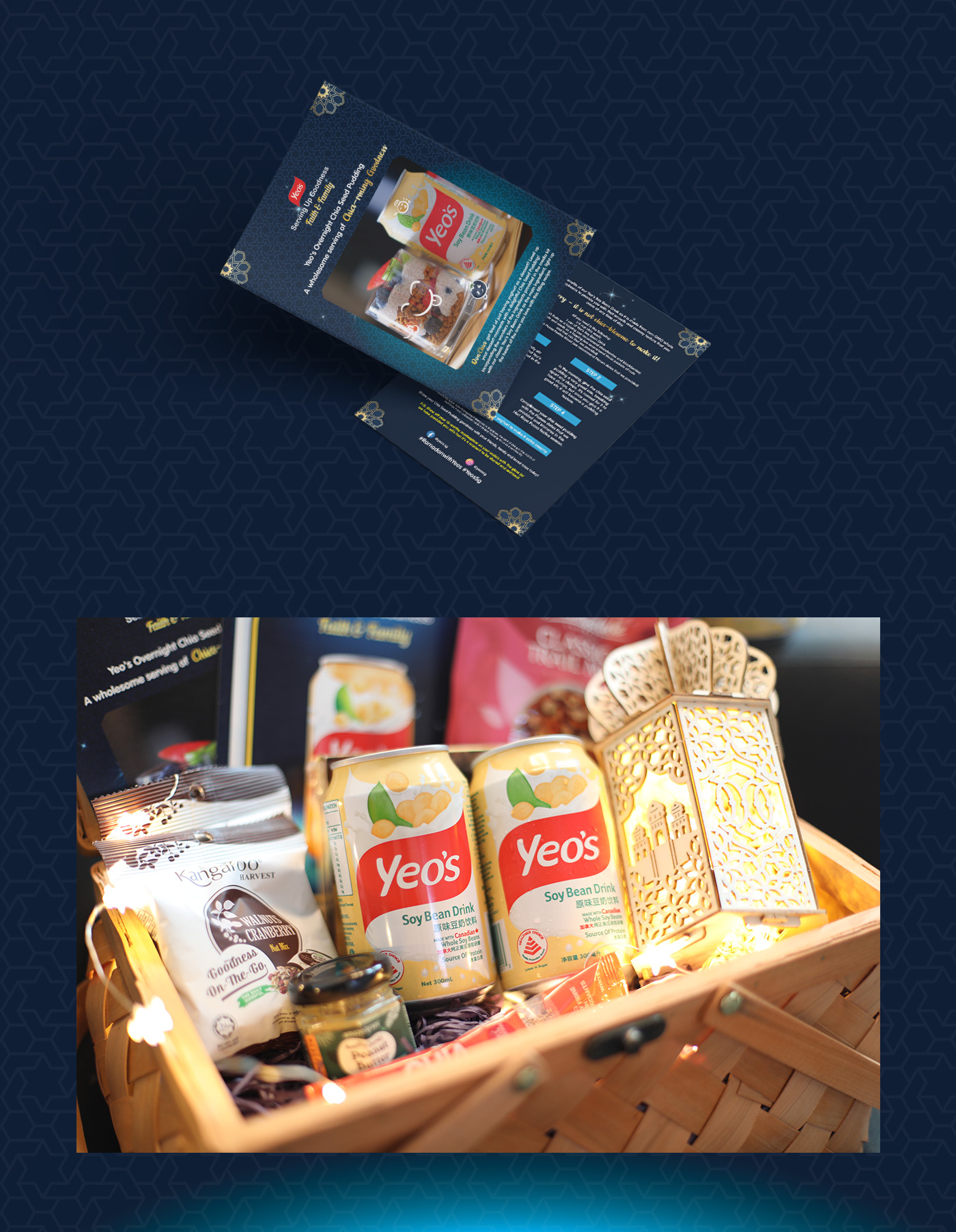 Overall, the campaign helped Yeo's to widen its reach amongst both the older and younger audiences. With relatable and easy-to-share content that is in line with the Goodness of Ramadan and Yeo's, we successfully drove awareness and increased purchase intent of Yeo's Soy Bean Drinks in the minds of many Singaporeans.
September 2021